The Visitor
Uncommon - write a poem about something rare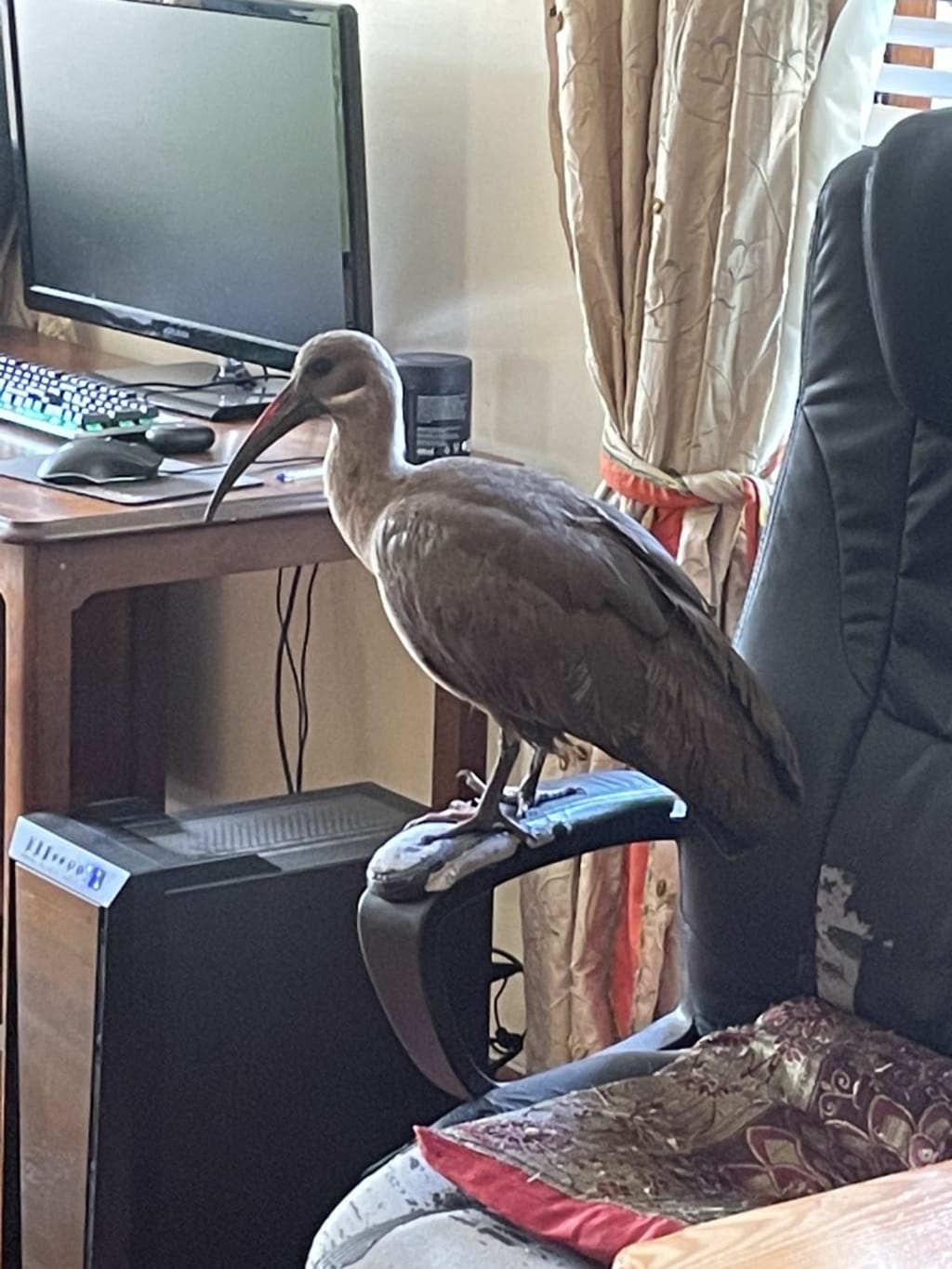 Picture by Robbie Cheadle - Hadeda visitor - her name is Eleanor
"Hello, lovely human
It's good to see you
The back door was open
So, I popped in for a visit
I hope you don't mind
Oh dear, I can see
Where you're looking
Sorry about the mess
My breakfast always
Goes straight through me
It's a bird problem
You understand, don't you?
I knew you would
You're a kind human
All the birds know about you
Even those greedy louries
Who guzzle all your fruit
They say thanks
By the way
For removing the tree nets
Horrible, nasty things
They're quite dangerous
For birds who like fruit
They are grateful
You helped their sister
When she got entangled
Do you remember?
Two summers ago
Alice is a silly creature
We warned her
Not to fly underneath
Said she wouldn't escape
But she did it her way
And nearly broke a wing
She's such a bird brain
It was only your timeous
And quick intervention
With a pair of scissors
That saved her wing
And probably her life
On another note
This is a nice set-up
I can see why you spend
So much time in this room
Your work looks complex
It's making me cross-eyed
I'll just turn around
Ooh, that's much better
What's that?
You need to start your day
Okay, no worries!
I'll find somewhere to rest
The top of this cupboard
Is similar to home
I'll just settled down here
And have a short sleep
You carry on with your work
I'm perfectly happy up here
See you later."
By Robbie Cheadle
Eleanor is a young hadeda bird who lives in my garden. She has become tame and lets me get close to her. I chat to her when I hang out the washing in the mornings as she is usually rooting around in our nearby compose heap. Yesterday, she decided to follow me into the house and spend a little time visiting.
About the Creator
Robbie Cheadle loves to create in a variety of mediums including words, cake, fondant, charcoal, and oil pastels. She enjoys writing fantasy stories for children, poetry, and paranormal stories for adults in historical settings.
Reader insights
Be the first to share your insights about this piece.
Add your insights