The Storm Around Me
It's Called Life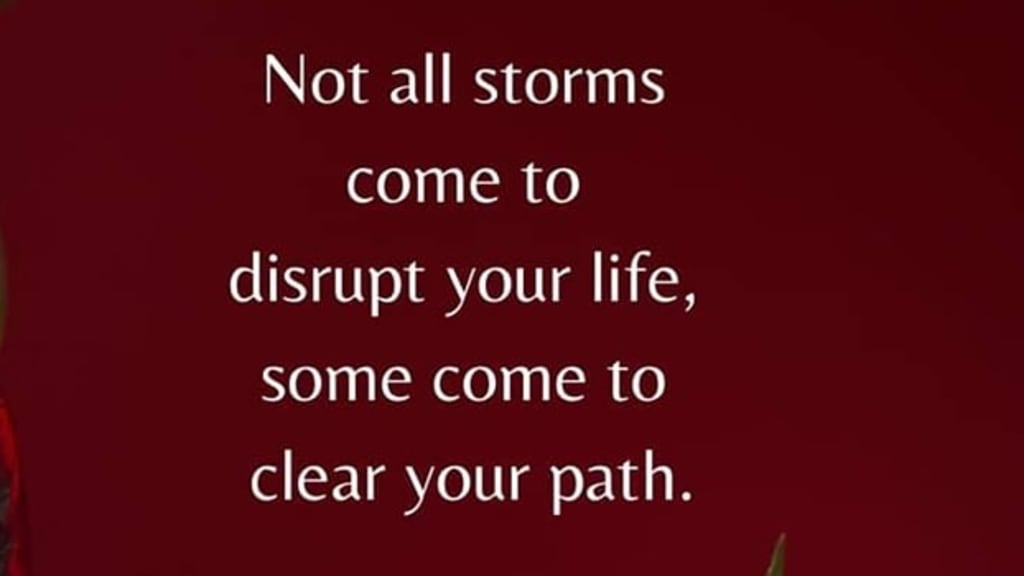 There is a storm called life that rages around me.
Sometimes the path ahead I can barely see.
I squint at the winds that swirl and rage.
I pray for relief. Make this storm assuage.
There is too much pain and too much wrath.
Too much debris that covers my path.
I struggle as I try to keep going forward.
Over obstacles, I climb as I keep moving toward,
The goal I have set for the end of my life.
But this path I set is filled with such strife.
Suddenly I'm blocked. There's no way around.
Then the storm increases. I'm knocked to the ground.
I stand back up, and what do I see?
The raging storm cleared the path for me.
I stand in awe as I look at the path.
So suddenly cleared by winds and wrath.
Who would have thought that such a storm,
Would this block in my path transform.
Had I stopped when to the ground I was thrown.
This great victory I would not have known.
Through this life, I see I've grown.
Now my goal in life I shall own.
About the Creator
I live in a rural area in upstate New York with my fiancé and three dogs. Mine is a simple life filled with simple pleasures.
Reader insights
Be the first to share your insights about this piece.
Add your insights