The Sky's Empty Promises
Open Hands and Reaching Arms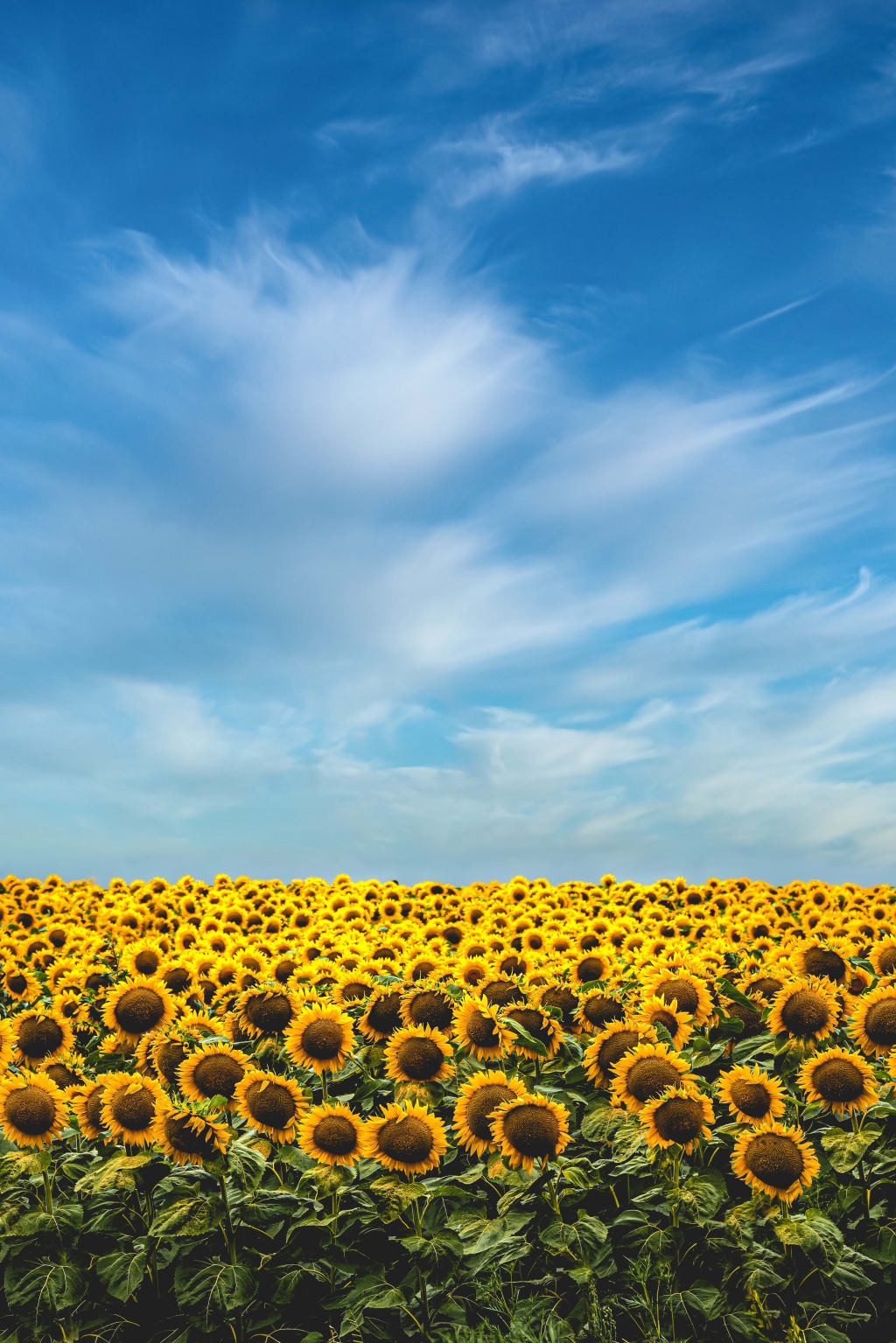 The boy looks like tangled letters and overplayed songs. He laughs like happiness is real and the earth turns when he does, spinning around him.
ミ⛧
The girl plucks petals and stands in a field of sunflowers, facing the sun and reaching towards it when they do. She is falling through the endless sky, pretending she can fly, because only she knows how close she is to kissing the ground.
ミ⛧
That boy stands on a podium with a medal the colour of a king's crown. He sings to a crowd of people, his voice like liquid lava melting more. The rounds of applause will always be for him – everything will be.
ミ⛧
That girl is a patch of dreams and a piece of naivety, stitched together with hope. She finds herself in the dark worlds of his eyes, but he doesn't look down long enough to notice.
ミ⛧
The carefree boy chooses careless girls with pretty hair and fake smiles. He looks down at them like he could drown in them or drink the sky from their cupped hands.
ミ⛧
The invisible girl has already drowned in his depths, already been drunk on the sky's empty promises.
ミ⛧
The boy is as untouchable as a falling star will ever get and the girl is climbing skyscrapers with open hands and reaching arms.
ミ⛧
The boy is a wish and a dream and a whole galaxy and the girl loves him like one. But all she will ever get to hold in her hands is the pen she writes this with, and never him.
ミ⛧ミ⛧ミ⛧
If you enjoyed this please check out more like it:
Reader insights
Outstanding
Excellent work. Looking forward to reading more!
Add your insights