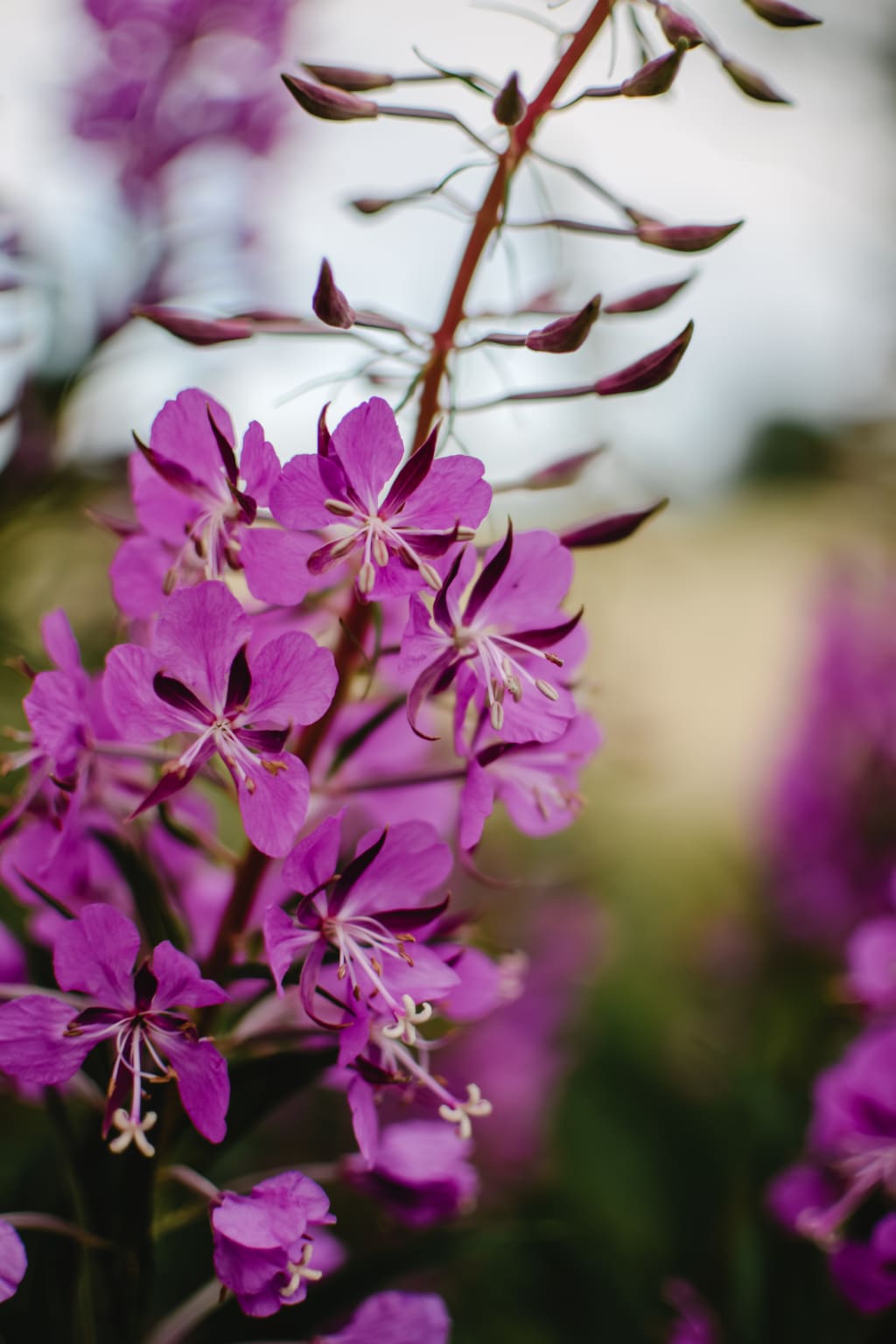 Amidst the mountains high, where eagles soar against the sky,
A beauty rare is oft to be found, in a petal soft, with petals round.
The Fireweed blooms in shades of red, its beauty is a sight to be read,
With stems that reach for heavens above, it spreads its love, with petals of dove.
Oh, how it dances in the breeze, its hues a symphony, its fragrances a tease,
It grows in places where few can reach, its rarity a treasure, its beauty beyond speech.
The winds of change may come and go, but the Fireweed will always grow,
A symbol of resilience, of nature's grace, in a world that's often a chaotic race.
The petals, delicate and fine, in hues of red, with hints of wine,
A sight to behold, in its natural form, a sight that's simply too beautiful to ignore.
In the meadows, in the hills, its beauty always gives one thrills,
Its rarity a reminder, of nature's gifts, that we must cherish, and protect, and lift.
So if you chance upon this bloom, in a clearing or a meadow's room,
Take heed, and bask in its delight, for Fireweed is a rare and precious sight.
Its beauty will fill your heart with peace, its fragrance, a release,
From the worries of the world, and all its pain, in the Fireweed, you'll find solace again.
So let us cherish this rare gem, in nature's garden, at the mountain's hem,
And be thankful, for its beauty and grace, a treasure, in this world, a rare embrace.
For the Fireweed is a symbol of hope, in a world that's often lost in its scope,
A reminder, that beauty and rarity do exist, amidst the chaos, and the mist.
Reader insights
Be the first to share your insights about this piece.
Add your insights