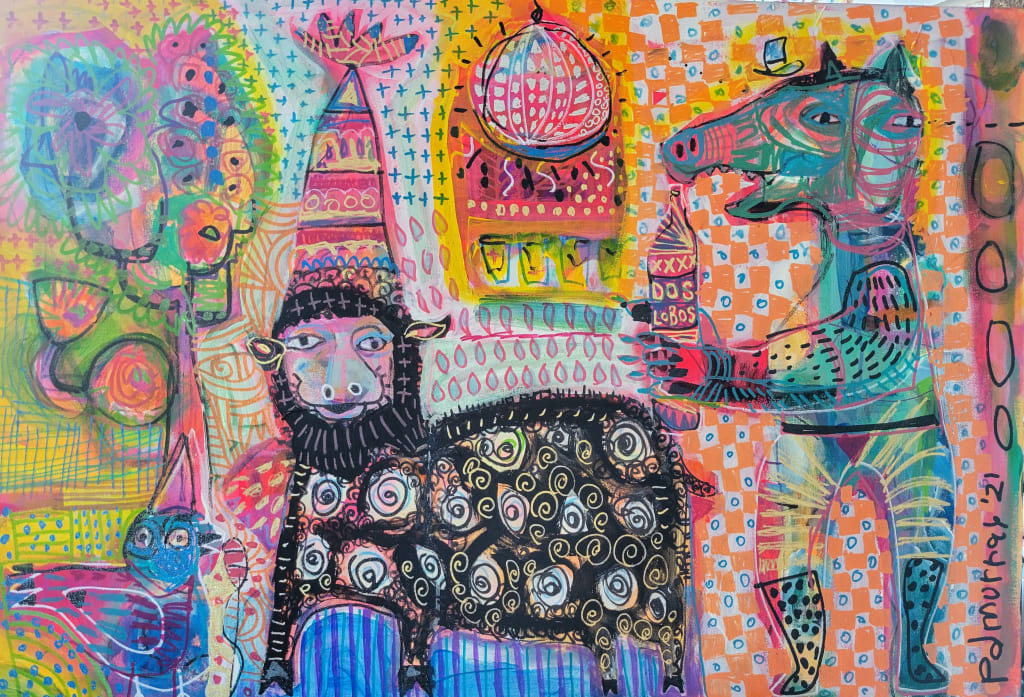 "Bad Animals Party" Mixed media, 2021, P.D. Murray
There's still a litter of glitter
In the shower drain and your pillow
Has a mauve streak of cupcake frosting.
The only toast left today
Is actually an English muffin.
Your playlist cross-fades to the BBC
And the workweek yawns like a cat
So filled with ennui it seems
Its head will split and spill
Tiny fangs, each named with a task:
Email who's-it about what's-it.
Buy two percent milk and tuna.
Change the sheets.
Evict all the remembered ex-lovers
Swaying to the beat and lifting flutes
To you, just for a moment,
As you swanned in your wings
Before the toppling back
To pigeon-hood.
About the Creator
Murray is an accomplished painter and writer.
Through 2010, he was shown exclusively by Treehouse Studio Galleries. His work hangs in private collections around the world. He's also published 5 books. You can see more at www.pdmurray.art
Reader insights
Be the first to share your insights about this piece.
Add your insights