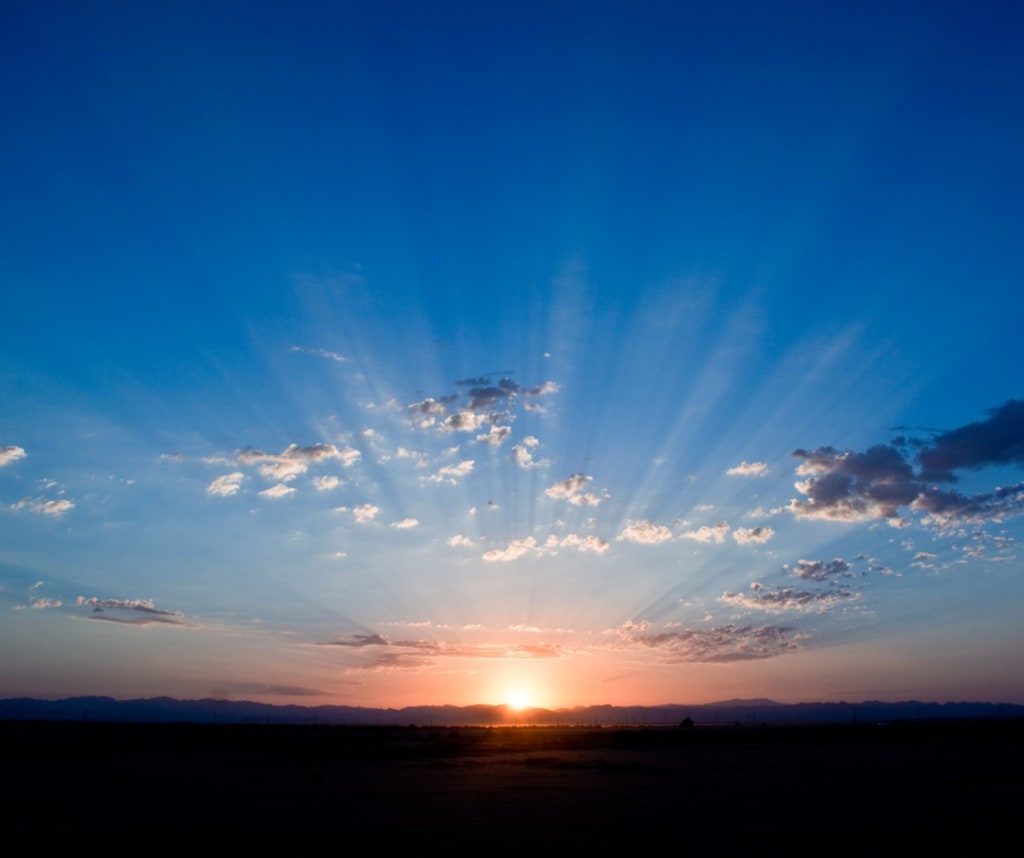 When they told me to stay
had they known it would turn out that way,
Would they say stand and fight?
For a heart without love? A life without light?
When I found you, days became brighter.
Your love made everything so much lighter.
Nights were warmer, stars were shining,
My sunlit cloud with a silver lining.
The harder I laughed, the less I cried.
I started to do things I'd never tried.
You opened my eyes and I saw the sun's light
break through the wall of everlasting night.
They say time stops for a love that's true.
The world stopped turning when I saw you.
Looking at me through sea green eyes,
You said I was your new sunrise.
You told me it's darkest before the dawn,
And gave me the courage to soldier on.
Safe in your arms as a lost child found.
Like a zipline ride only upside down.
When I look at you now through sky blue eyes,
I know that you are my new sunrise.