The Lost & Lonely Ones
[To those living & dealing with Long-term Anxiety & Depression]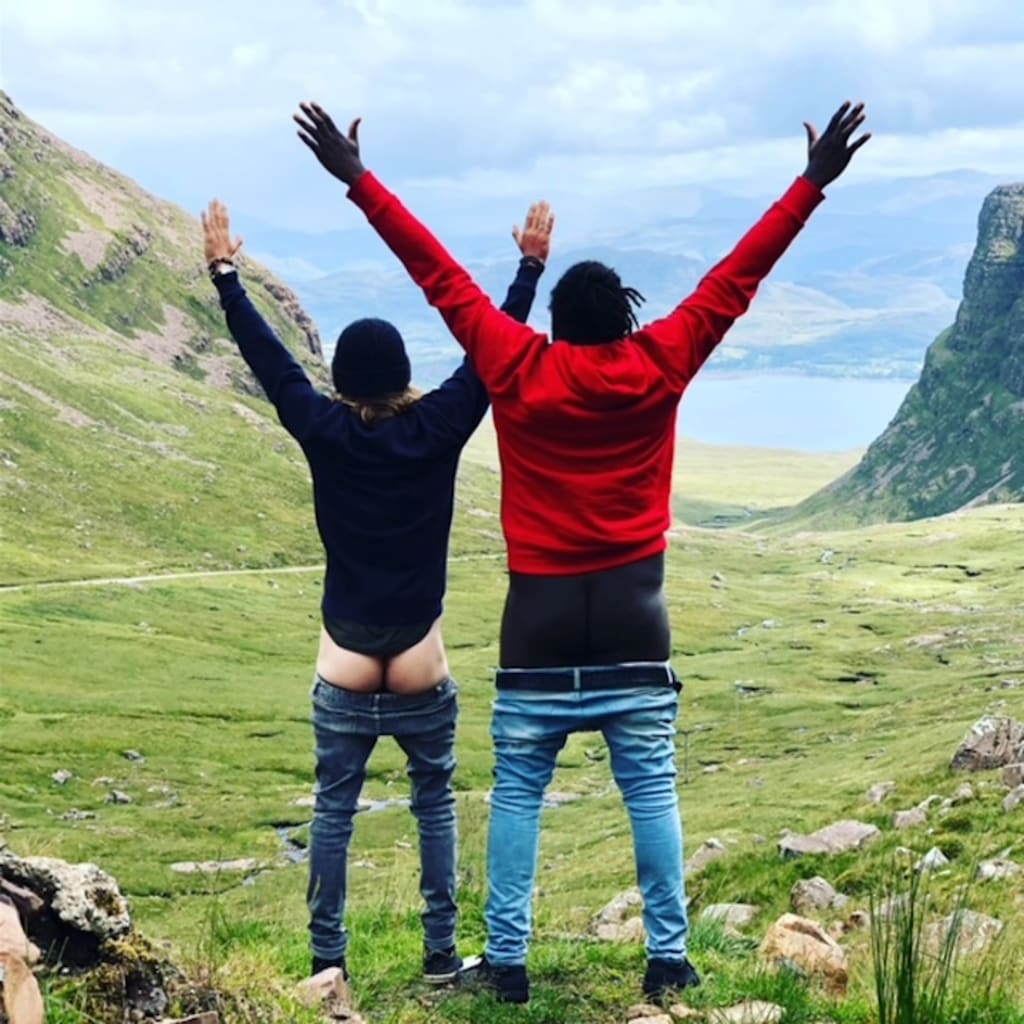 Taken in The Scottish Highlands Sept. 2019 (LYLP)
The Lost & Lonely Ones
By: Karlton A. Armistad
[To those living & dealing with Long-term Anxiety & Depression]
1.
Feeling, your heated heart hammering against a very tense and captive rib-cage, touched and tantalised by this amazing awakening. You know the thing.....yes that Thing. The 'one' that magical mesmerising movies say happens and leads to happily ever-after. We all crazily chase it, some stupidly fake it, but it's treacherously true. We all want to fall in love.
2.
You get wondrously weaved into another person's provocative pace, losing all tentative relation to time and space. Before you know it, you set an unrealistic barr, that silently sentences you to going too far beyond reason. The train has left the station, with your heart not knowing its destination, and for a while all you can see, be, taste and feel is the strong conviction you are headed to your happily ever-after.
3.
The afternoon heat feels like artic ice cutting at my sensitive skin, I look at You and it seems you stole 10 years from Me. Ten years vibrant & valuable soullessly selfishly snatched in 18 months. I can smell my raw regret on You like a menacing mould infestation, mustering the moving memories of when We were what we can't be anymore....sure of who We are. Destroyed, and so needlessly treated with little care, all that was precious is no longer there, just your sad eyes and many-many lies, that relentlessly slice at the last pieces of my dying happiness.
4.
Sadness and a salted tear stained face that has lost the knowledge of how to smile is what is left of Me now. I beat myself up every second of every day, thinking how could I be so blind, believing Our story would end any other way. You saw my naked vulnerability, the battles I had fought to preserve my hope that one day I would be somebody's somebody, and you fed on all of it and now I am just what was. I am one of the Lonely Ones now.
End.
About the Creator
Carlton A. Armistad is the pseudonym for Andrew R. Little. I prefer writing under this as it allows me to look at any body of work I complete separate to my personal day-to-existence, and safeguards my relationships and family.
Reader insights
Be the first to share your insights about this piece.
Add your insights