The Lady Got Loc'd
Yes she did
It's not every day that a lady locs her hair,
closes her eyes, takes a deep breath in
and lets out all preconceived notions of what her hair should be like.
Abandons the combs and the clearing, opting instead for lush wild forests of thick tangled tresses.
so that there is no separation from where I begin, and they end.
that there is no separation from where I begin, and they end.
I watched every strand take form and immediately reach for the closest star.
Smiled as each one accepted blessings from the Orishas.

As each one took a meaning and energy all its own.
This one is an immediate link to the ancestral realms and access to ancient wisdom.
Lower right is a radar sensor that will detect a change of vibration within a five-mile radius and automatically default to another to configure an alternate protective grid.
Intelligence arisen.
It is not every day that a lady locs her hair and trusts her inner beauty will shine through with or without the presence of a mirror, or a photograph, or an admirer.
Dredlocs full of promise
reach for depths of oceans and earth as well as heights of heaven and beyond.
He prayed, "Give us this day our daily bread."
Black woman stayed in that chair and said, "Give me only my hair and I will feed the world."
Because it is not every day that a Sistah locs her head.
Despite the masses of unyielding adherents, this is still a solitary sacred act, an age-old ritual full of life's wisdom.
From here on in lady always be cleansing, always be conscious, always be careful.
You have connections to the deities that are now unfiltered.
Full strength is only for the seasoned traveler and those not fearful of long journeys.
Take your time.
Savor nourishment.
Accept only the purest offerings.
For it's not every day that a lady locs her hair.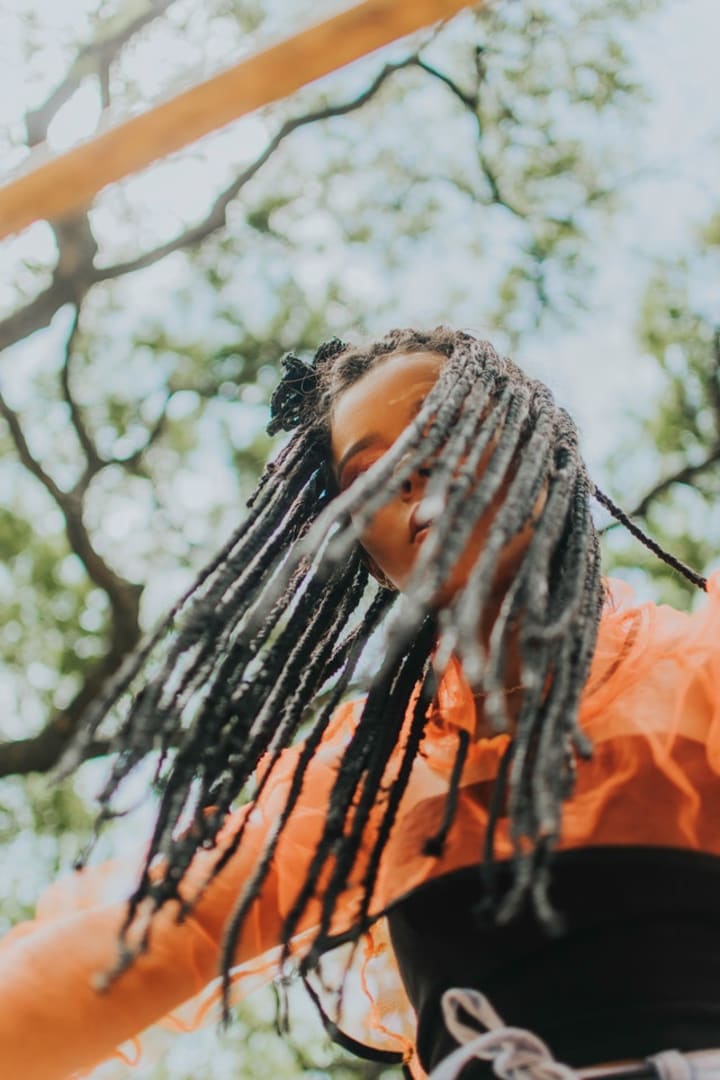 A heartfelt thank you for taking the time to read my poem. It is so very appreciated! You are more than welcome to read more of my work here.
If you would like to demonstrate support of me or any of the Vocal Creators, please like and share our work. It encourages us to keep doing what we love doing.
And just in case you were wondering, tips from all written pieces are direct deposited into my bank account and are valued highly, irrespective of the amount, but only if you can manage them. The joy a writer receives from being tipped is from having feelings of acknowledgment and validation. "My written voice resonated with someone!" That is what it means for me and many others. I am just as joyous when you share my work!
I welcome your questions, comments, and feedback on Twitter and Instagram @thedaniwriter
slam poetry
My earliest memory is of being in ocean. Born and raised in Bermuda, I lived a childhood made of pastel joys. I've learned to make a delicious vegetarian lasagne, train as a registered nurse, and keep the juiciest of secrets. @thedaniwriter
Receive stories by The Dani Writer in

your feed