The Hypocritical Chicken Thief
pun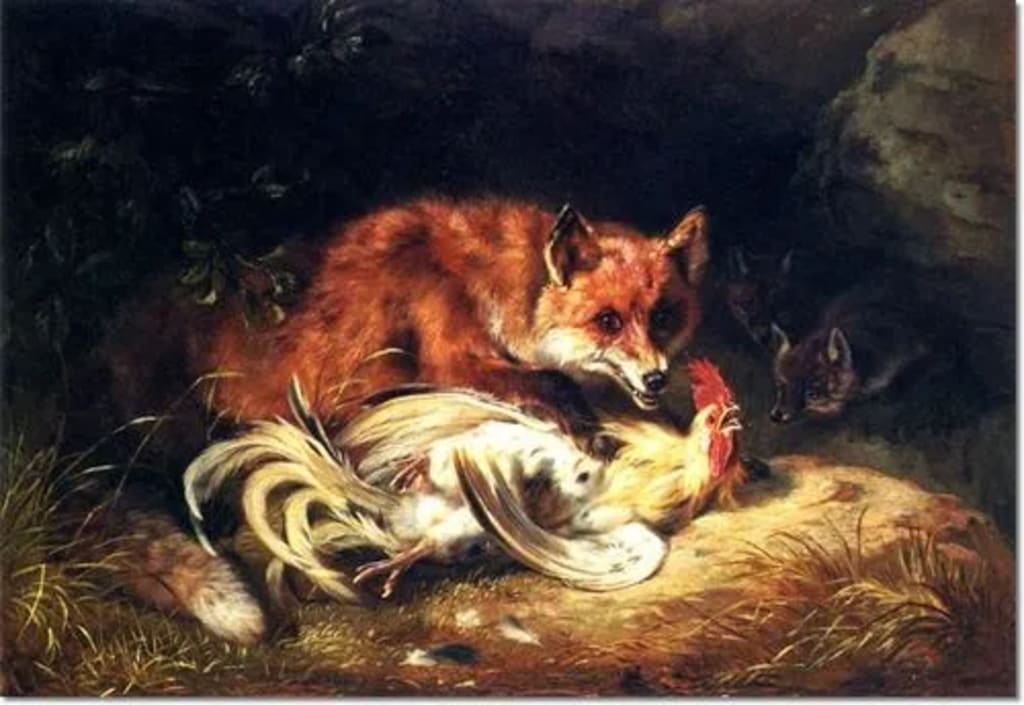 Originally dedicated to Rocky Hollis
Ode to thee dear chicken thief of not of game,
But of familiarity you cannot tame.
You steal from me my heart, my chicken,
Run away like the fox you are.
But remember deep within your greatest sin lies a part of me,
Which you can only see.
I watch your devious plots with quick envy.
I realize you devour the hearts of your chicken where I do not.
For me I behold that which you will always be unfolding.
Don't chase your game for it will always comes to you.
Say what you mean and not the opposite of what you do.
About the Creator
Hi, everybody calls me Tina. I have many degrees, but my passion is advocating and activism for climate change, animal awareness, homelessness, racism, and social change. Currently, I am a Peer Counselor.
Reader insights
Be the first to share your insights about this piece.
Add your insights