The first time she kissed me
My starlight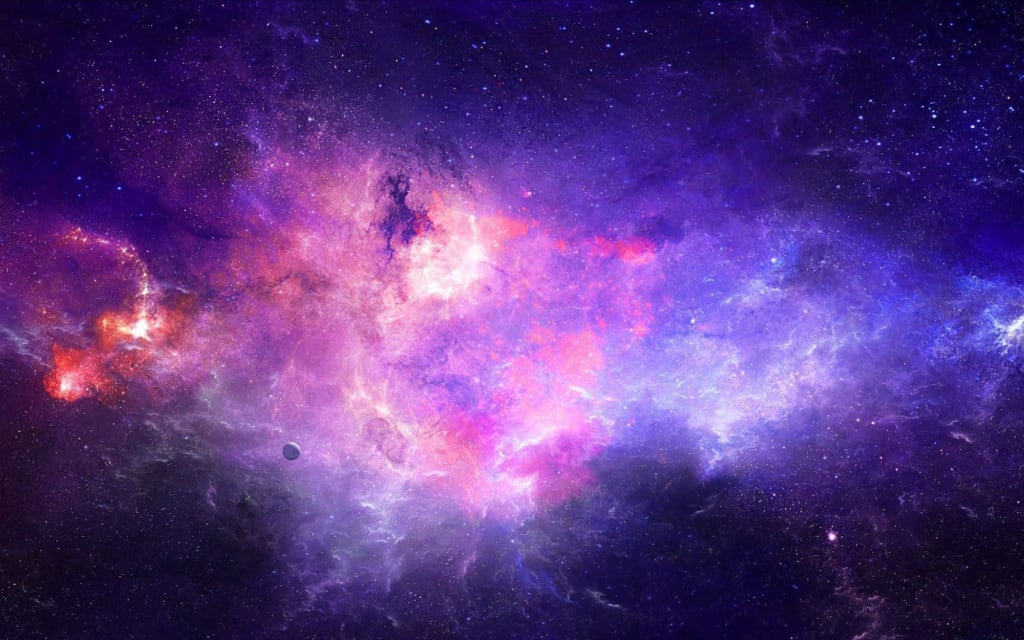 I have never seen someone so bright
in the night sky, she seemed to glow like the moon herself
Bringing the whiskey to my lips, I tried to shake off the cold
it filled me, like deep-sea ice, dark blue and unforgiving
I wrapped my skirt tighter around my knees.
I stared at her as she laughed, her voice as sweet and clear as freshwater, flowing across me like a river across stones.
I froze as she leant into me, staring deep into my eyes.
She kissed me, and my throat filled with golden honey
all noise dissapeared and my skin flushed pink as the rose in her hair
my heart stopped, caught in my chest like a broken clock
brighter than a burning star my lips began to glow red hot, sharp and painful
her hand caressed my cheek so tenderly, holding me like fragile blown glass
she pulled me in deeper
I began to sink into her, my heart filling with dragonflies and soft candlelight
I ran my fingers through her hair, so gently
this delicate life in my hands, infinitely more precious than all the knowledge in the world
my hands began to burn, struck with static
my back began to ache, the wings inside me wanting to burst free, to carry us away, somewhere safe
her hands ran along my arms, tracing patterns into my skin
they twirled and glowed with rich purples and bronze, filling me with colour
I could smell the sweet lemon perfume she wore, fresh and clean
I felt my imperfections burn away in her brilliance
squeezing my eyes shut, I tried to hold the moment still, grasping at it, hoping it wouldn't run from me
I didn't want her warmth to leave me
Elysium itself could not be more perfect than this
but she pulled away.
I came crashing back down to earth, my new wings broken, landing hard
the dust and ash filled my lungs, staggering my breath
blood began to drip from where her hands had caressed me
my lips turned blue, left cold without her
As I gazed upon her, the goddess I idolize, I felt my heart tug
she smiled at my breathlessness, a laugh escaping her delicate lips
her green eyes danced in the firelight, glowing like emeralds
she pulled me in close towards her, her silken arms wrapping around me, laying her head on my shoulder
I began to grow warm again.
I held my starlight close to me.
love poems
Creator of micro fiction for the easily distracted!
Imagination prompts and fantasy ideas