Teaching
Giving , Volunteering and Supporting
Child memory
Neighborhood kids flock at my
Childhood porch
I played teacher
And they all pay attention
As an adult , I teach thru modeling.
I comfort a child crying or upset
Children see their classmate
Crying , they go up to the
Classmate and give a hug.
When a child fall down,
Watching a two year
olds try to help another
Fill my heart with joy
And sentiment.
I volunteer to help
To be honest, thru
My volunteer my soul
Felt rewarded.
You do good cause you heart wants to
You don't expect a reward but someone
Being empowered and getting back on
Their feet.
Hosting a Christmas party
For an orphanage is like
Being surrounded by flowers
That bloom.
Encouraging a friend
To go after their dream
And when they achieve it.
You fell you won a trophy for them.
Their smile and joy are your reward
A prayer of support for someone
Is a blessing for All.
Hugging a baby to sooth
The crying ,
The look of love and trust the baby
Give to you is your validation that
You know how to give a loving heart.
Staying kind when hate is around
You will see
the world slowly turn to kindness
Steadfast has its reward in the end.
Encourage
Stay kind
Be bold
Let you light shine for there will be
Comfort and beauty in it all.
Give what you can and your soul will feel good for it.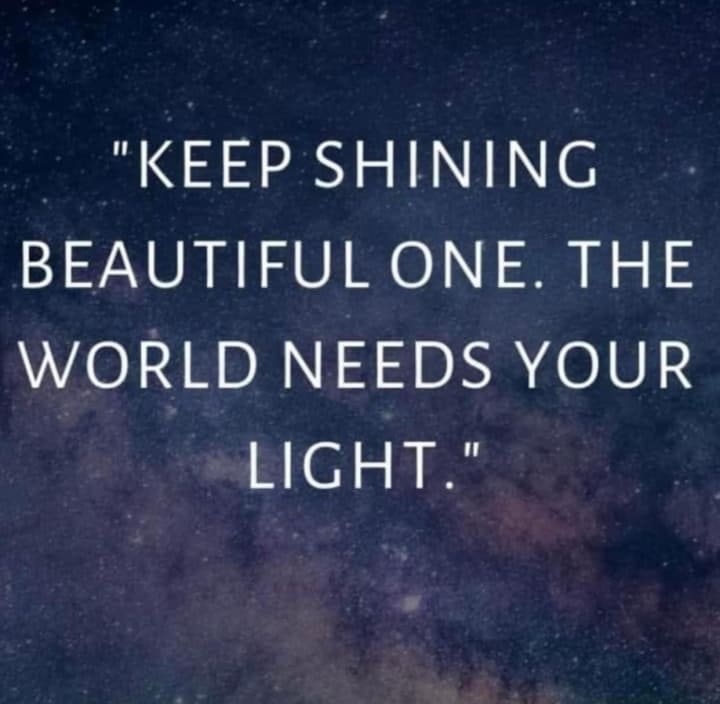 I hope this poem give comfort in staying kind to one and All. ❤️😘🫶🏽
love poems
About the author
Proactive for positive change.Born in the City of Chicago ,Illinois.
Multi race .Studied in a foreign country .Fluent in several languages .
fascinated by diversity.A Romantic and a dreamer.Interest in healthy living
Reader insights
Be the first to share your insights about this piece.
Add your insights