Tea Walk, Part 2
The Ravaging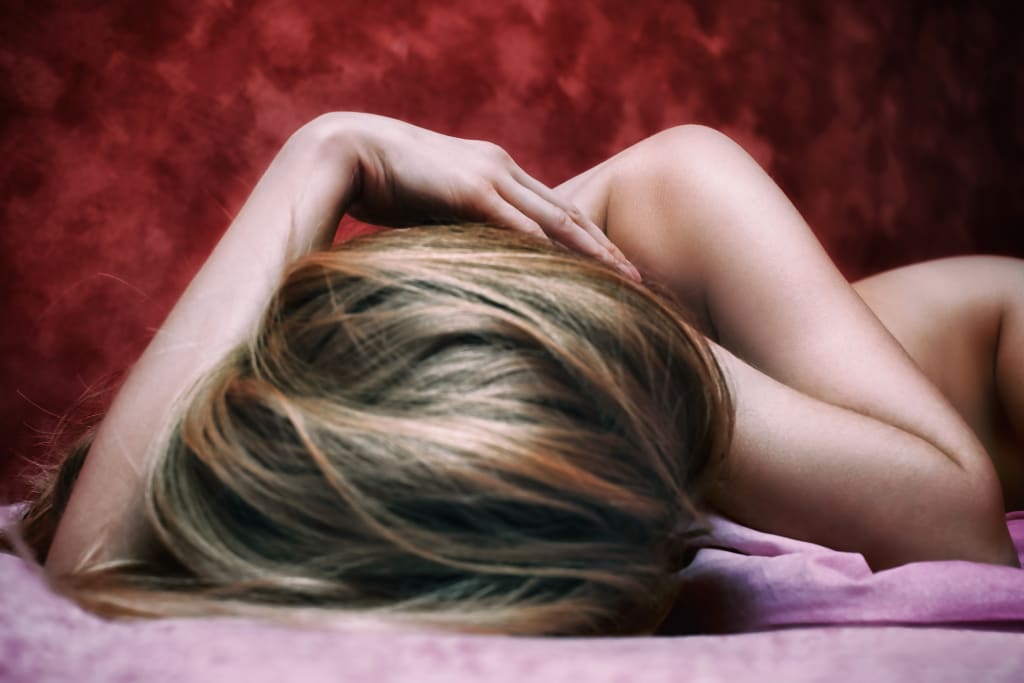 Tea Walk, Part 2
He slept, but not for long.
She was hungry
Ready to ravage,
And be ravaged
Starting from the edge of the bed
Eyes, shifting color to azure
Signifying a new focus
And locked on her prize.
Fingertips pressed inside his
Massive thighs, parting ways so
She can taste the skin of him
At first touch with her tongue
He twitches, and then warmth
She grins, devilish, putting taste buds on him
Small circles along the shaft, to the head
Her shoulders pushing under his legs and
Bending his knees.
She is fully between him now.
He is fully inside her mouth.
He writhes, eyes closed, but
Strong hands feeling for that
Sunkissed hair, still wet from the
Goddess' bath.
He wants to guide her, hands on head
She allows it
Though her mouth still controls through
Calculated repetitions of
Drawing his heat, blood from within
Until his shaft stands its tallest.
When she has him at his peak,
The Katawashishiw rolls over
To her hands and knees
Square in the center of their bed.
He knows his next position
He knows to circle around
And to stand behind her
Hands on the hourglass waist
And insert, inch by inch
Through her waiting, warmed box
She grips the black fur covers
And grunts from somewhere primal.
She can't wait for him.
She rocks her body back
Until he is fully in.
All he can do now is watch himself
In calculated repetition
Slide in and out
Her hips, sending waves back to his groin as
He watches the flow of her spine
Undulating, rising, falling with his thrusts.
She is still primal in her sounds,
Grunting, shrieking, smiling, mouth open
Receiving what she's dreamt of
Since dawn.
The prize she craves is almost ready
Because his calculated repetition
Becomes erratic, almost uncontrollable,
Save for the grip on her waist.
She feels his growth in her
She hears him panting
And arches her back to take him deeper.
When his grip is removed, she pushes off
Spins on her knees to face him
And her irises fade to silver.
He backs from the bed
Allowing her to slide down
Kneel before him
Rose-colored lips open
Eyes gazing at his.
He strokes, explodes
With a heavy gasp
His manhood in front of her,
Sticky seed to her mouth
And flushed cheeks, and swollen breasts
Katawashishiw smiles,
Feeling even more beautiful
Drinking the drops
More satisfying than the chamomile she had
On this morning's Tea Walk.
Special thanks to Reddit user u/insatiableblonde for inspiration
love poems
Roman Gabrielo is a writer from the San Francisco Bay Area. He specializes in erotic short stories, namely his 48XTC series that explores encounters stemming from a mysterious phone app. Follow him on Snapchat : Alamedaking510
Receive stories by Roman Gabrielo in

your feed