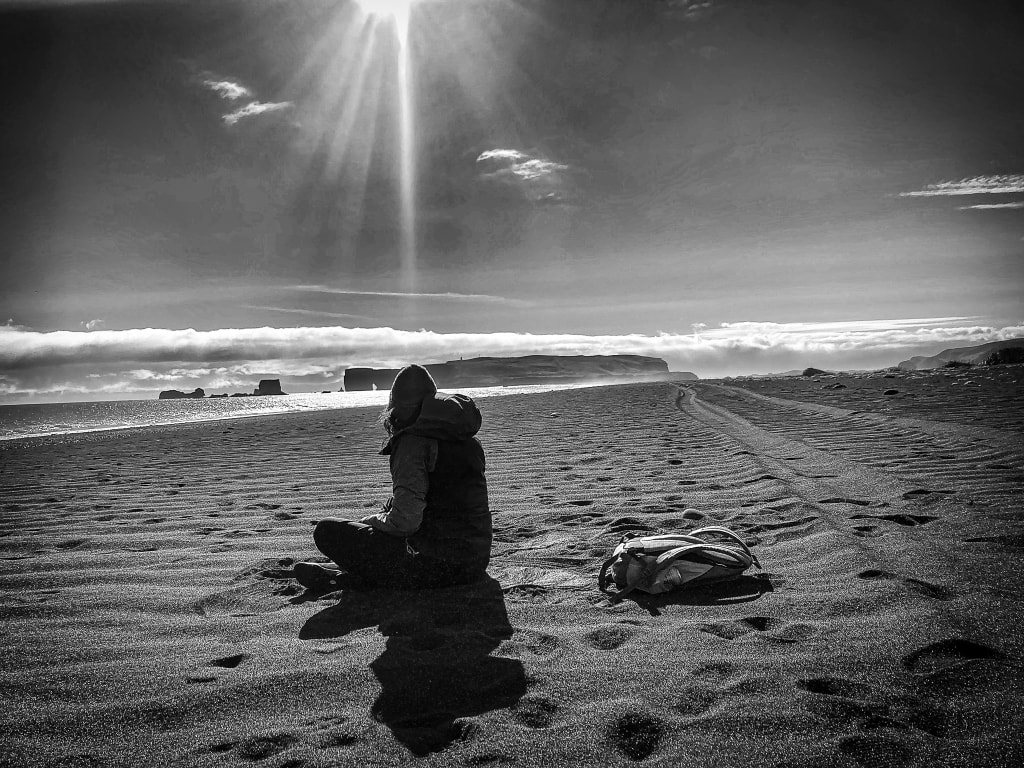 Sunstruck
Such sadness simmered –
"Sit," she said, smiling.
Sorrow softening scarred skin
– Seasoned savoury swollen skin –
same soothing souvenir.
Sometimes she sang. Softly, suavely.
Something stung. Slippery safety.
Sinking sand. Spinning sun.
She sat, staring silently – sole standing.
Such soundless sorrow simmered –
"So…" she sighed…
Sapless, she sought soddening sleep.
Silent Saturdays
sitting soaking shivery sunrays
– stone sober –
Settling shallow strokes,
suspending sincerity.
Sudden stormy squalls shackled.
Snow stormed shrieking,
she seeks solace, selflessly silent.
Sealed sentence. Solved settlement.
Selfish scornful suffocating signs.
Somber Sundays
Swaying shiftless structured syntax
– stolen secrets –
Settling septic seals
sundering spite.
Such soundless sorrow strayed –
"Ssh…" soft sea soughed…
Serene, someday, she slept softly…
About the Creator
Daydreamer and hopeless idealist. Still trying to sort out the words in my head, to put them down into something cohesive.
Reader insights
Be the first to share your insights about this piece.
Add your insights