SUNSET COLORS
And the end of life.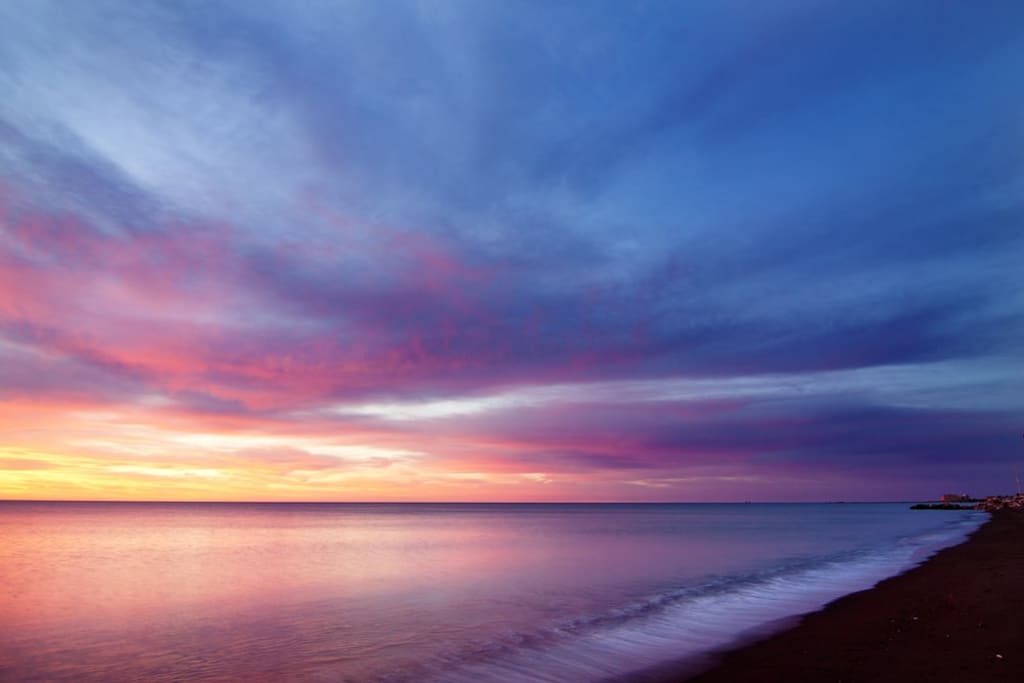 Sun is setting and is filled with colors,
Colors that cannot be reproduced
on the paint,
From the light grey to the purple lilac,
from the almost invisible pink to the sky blue,
How beautiful it turns when is dying the day.
The colors of the rainbow are beautiful,
The sea and the sky for the best blue compete,
The sun on the raising produce pretty colors
But the sunset's colors beat all of them.
Sunset is the Fall season of life,
Time is running out of the day,
Like life is getting out of time
If we enjoy the beautiful sunset
Let us also enjoy the last stretch of life,
The key is to remember what you have lived,
The beautiful moments we had,
There is an old saying that prays,
"When you remember you are living again."