Starting Over
Llwyd L. Brenin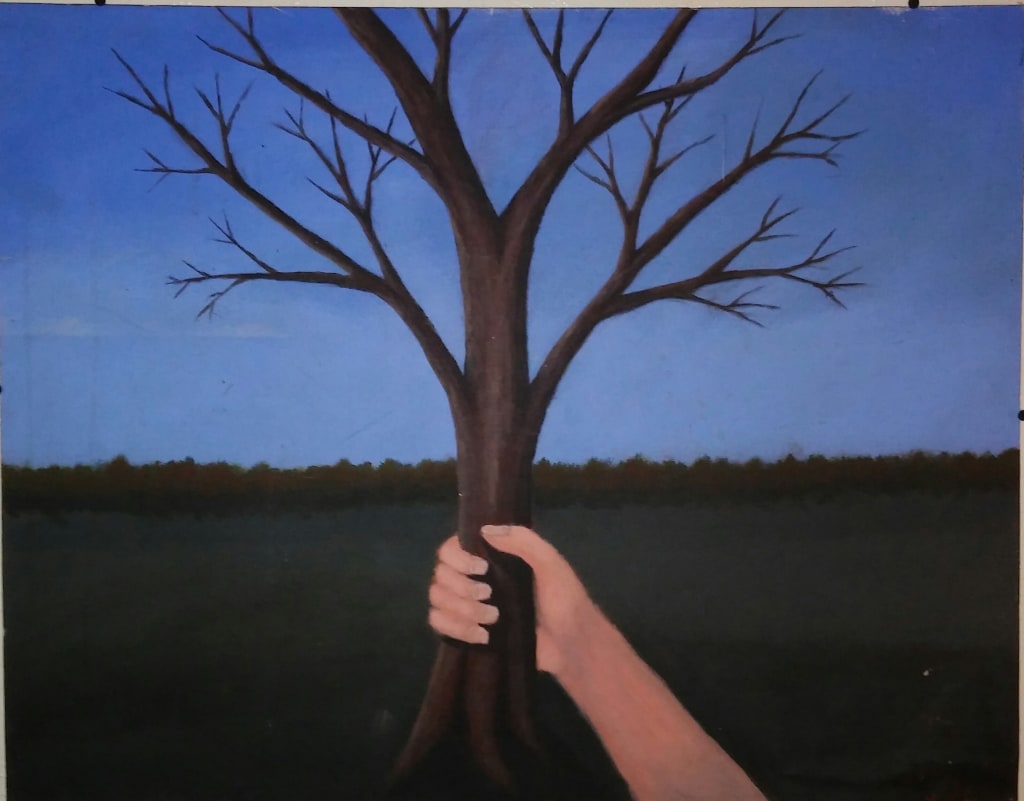 Painting by Llwyd L. Brenin.
As the overcast sky looms over the sparse landscape, a feeling of peace invades, followed by a sense of suffocation and dread. Uncertainty floods my mindscape, drowning me in the realization of the cessation of another life. I pause. Standing here at the confluence of the past and future, in this junction, we call the present.
The past is clear, torturing, unraveling the fabric of my sanity, and boring into the deepest recesses of my mind. But the future? If only the future were clear, or if it were even blank. I could build a modicum of fortitude and perseverance to endure the trials that lay ahead. But when I look into the future, I see it staring back at me.
Why is it there? Have I not suffered enough? Has God forsaken me? I want to run to hide. I need to find a place to escape, but that place doesn't exist. There is no other place to go. On the precipice of this life, ready to fall into the next, I move on, forward, into the familiar. I must go because it's all I know. Now I know exactly what to expect. Because when I look into the future, the only thing I see is my past!
surreal poetry
About the author
The stories that you see labeled chapter one - chapter sixteen are chapters from my completed book, The story of Promiseum - Dream Walker. So if you decide to escape to my fantasy world, start with chapter one and read them in order.
Reader insights
Be the first to share your insights about this piece.
Add your insights