Stars

Runner-Up in From Across the Room Challenge
A Conversation of Awesomeness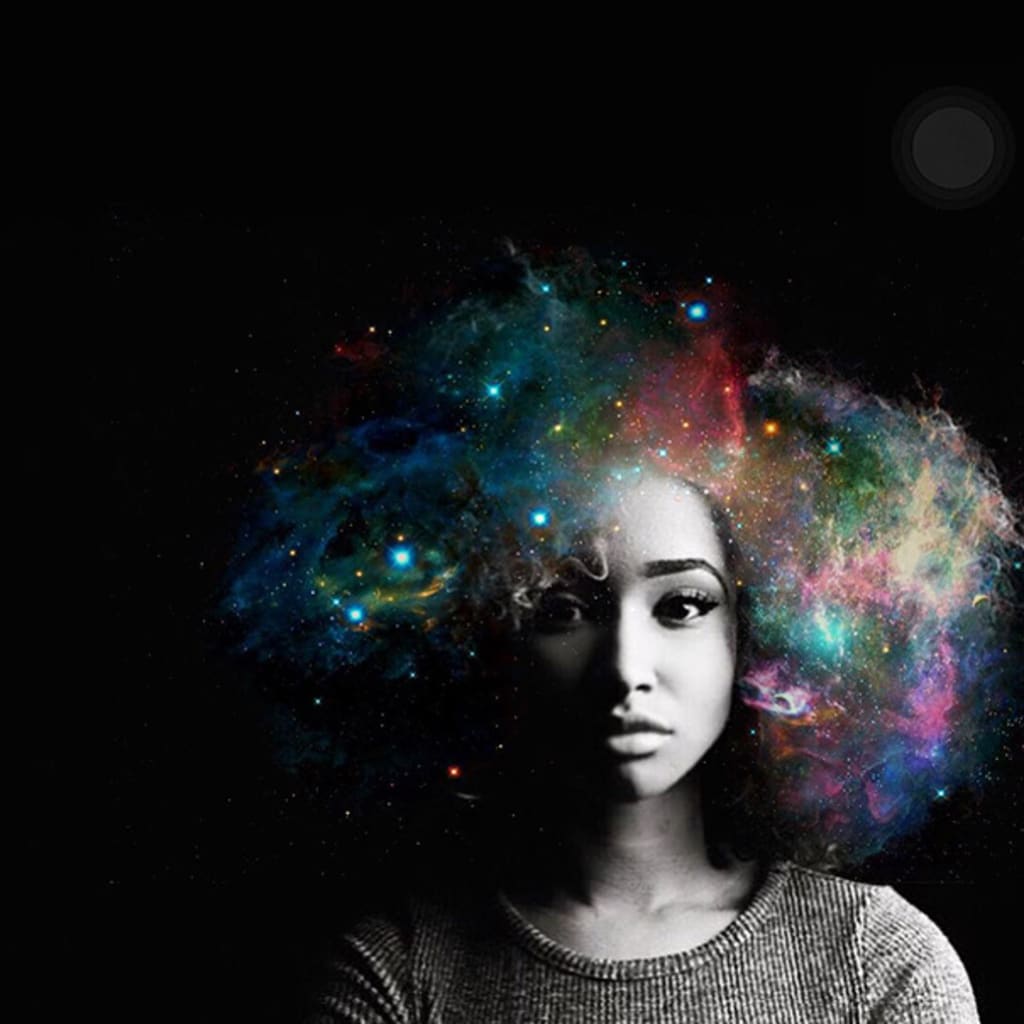 Pierre Jean-Louis artist
He got closer to my head.
"Is that..."
"Is that glitter in your hair?"
And I gave him a look that made him immediately explain himself.
"Because, it's sparkling." He said.
"No disrespect. It's just, I don't usually see hair that...sparkles."
And I said
"It's not glitter, it's the galaxy."
He smirked.
"You're playing me, right?"
"It's cool sister."
He said
"I meant no disrespect"
"But it is..."
I say
"The galaxy.
My coiled strands are built from stars.
The very start of life lay in these strands
Aquarius, Virgo, Cassiopeia all reside in these strands
And when I stretch them straight
and watch them pop back in place
those stars scatter about the room giving life
to those searching and the truth to those listening."
"So, it's glitter?"
He says.
"Weren't you listening baby?"
I say
"It's the stars.
Step a bit closer and you can get
pulled into a black hole by these
coily constellations."
He stepped closer.
I smiled.
"It's glitter."
I say
"Nah."
He says, lips pressed softly against my ear.
"They're stars."