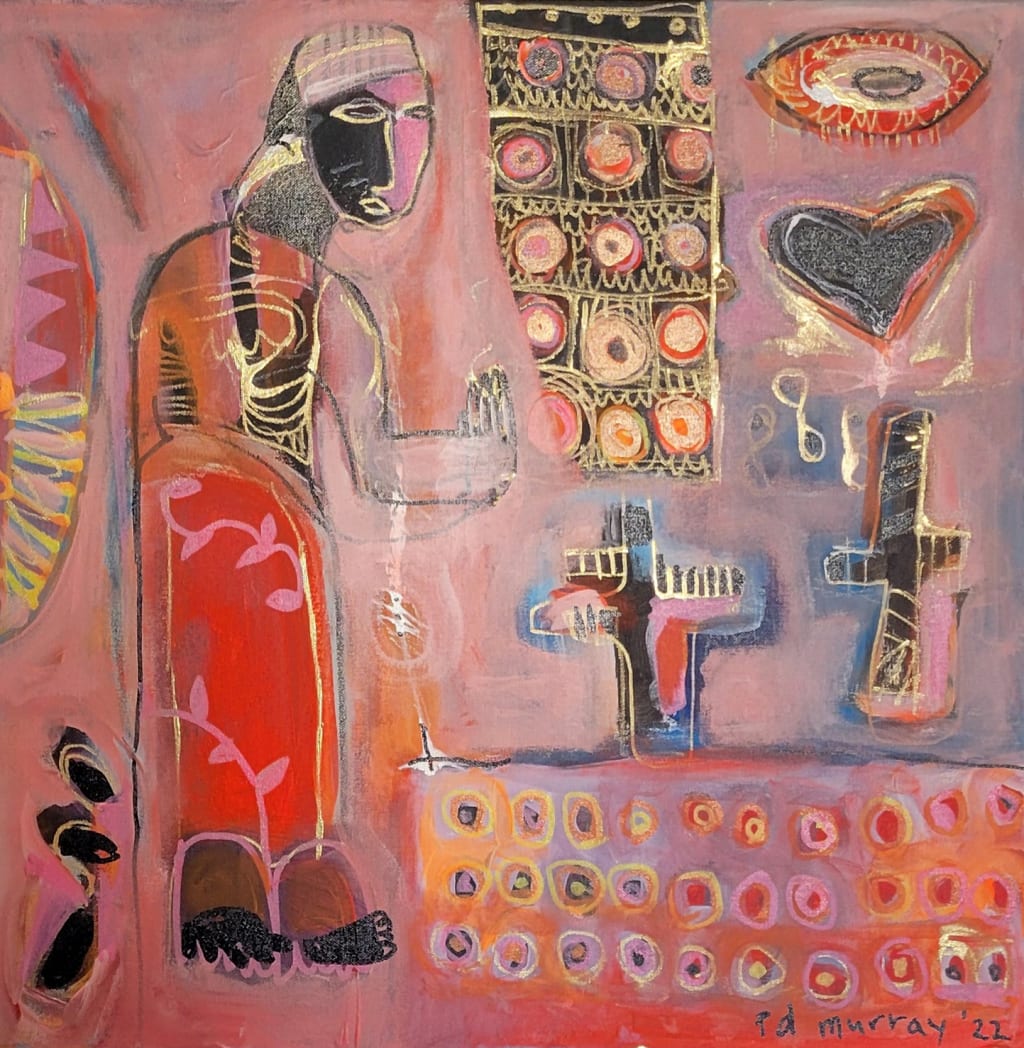 "Grief" Mixed media 2022 P.D. Murray
After the parade,
The astronaut let her hair grow long
And sometimes wore sunglasses
While picking up rotisserie chicken for dinner.
She answered the phone less and less
But watched the waves lap
At all hours.
A black cormorant's perigee
And plunge. A puffer fish
Surfacing under stars.
Dolphins
Like kindergartners
In a game of shadow tag.
A neighbor said that her eyes
Had become telescopes,
Bending an ancient, violet light.
One lover, leaving, said her lips
Tasted of paradox.
The astronaut knew
Her place in the world
No longer was.
She'd glimpsed herself
Transfigured in a parhelion,
Her body impossible
As a Klein bottle,
Both containing herself
And everything that she wasn't.
She saw that dawn
Is both an entry and
An exodus.
But even then,
It came to her:
The realization that
Long after her rapture,
She'd still have to shop at Target.
About the Creator
Murray is an accomplished painter and writer.
Through 2010, he was shown exclusively by Treehouse Studio Galleries. His work hangs in private collections around the world. He's also published 5 books. You can see more at www.pdmurray.art
Reader insights
Be the first to share your insights about this piece.
Add your insights