Small Joys
Little Things Can Unite Us All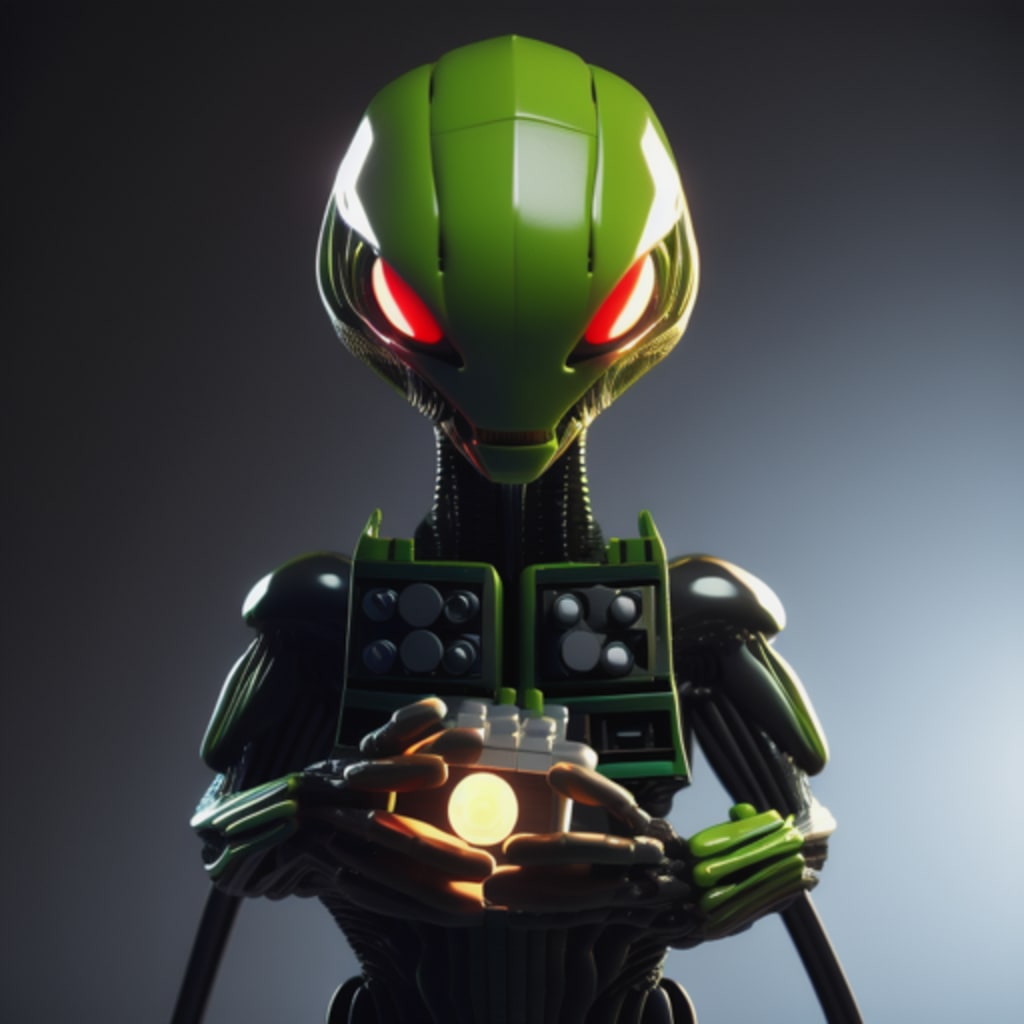 When I was kid all I knew about aliens was they only wanted one thing:
That was to see what was in and around my ding-a-ling.
So when I finally met an alien I was completely shocked,
That I was about to have my world completely rocked!
It showed me so many exciting inventions I have never seen before!
Spaceships, instant crops, teleportation! Nothing this visitor showed me was a bore!
When it asked me to show it some of the things I created,
I was quite worried it would be devastated.
So I lead him to my house with my stomach in knots,
Once I entered my house, disappointed he was not!
The glands on his neck light up with pure joy,
As it gazed upon my LEGO, my favourite toy!
It bounced around the room full of glee!
It was truly a sight to see!
His tentacles raised up my Millennium Falcon and he studied the ship,
The noises it made were quite the trip.
I guided it over towards the door at the back of the room,
"There is more in there" I said and it kicked down the door with a mighty boom!
There were Bionicals, LEGO City, The Daily Bugle and so much more as far as the eye could see!
I couldn't make out what it was saying but it was clearly as happy as me.
It stood there stunned that there were so many little worlds all plastic and still!
I never thought it would give the visitor such a thrill!
For many hours we played and bonded over the small pieces of plastic.
I will never forget this moment because it was absolutely fantastic!
Reader insights
Be the first to share your insights about this piece.
Add your insights