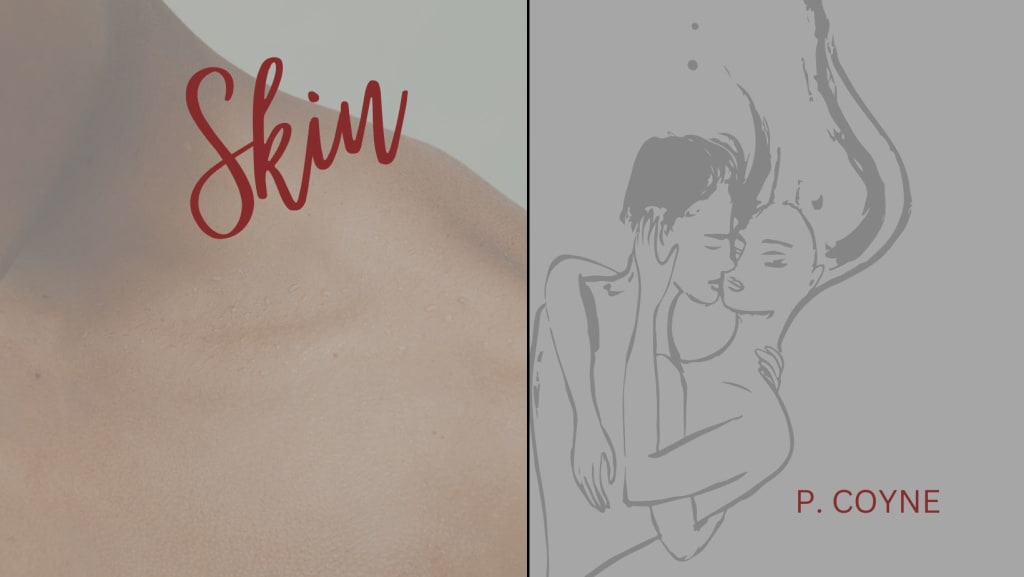 Huge thank you to Canva.com for supplying tools and free stock photos to create wonderful covers for stories!
I make love to his skin at night.
My hands run over the delicate silk that barricades his soul.
In a time where he won't let me touch his heart, I'll touch his skin.
Making love is a lost art.
Hook-up culture destroyed the art of passion.
So in a world where making love is sport,
I'll make love to his skin.
Candy kisses coat the exterior of his being.
I feel his muscles relax beneath my breath.
The scent of a sweet musk and pleasant ash run through my nose.
Every crevice and corner of his skin will not be neglected.
Every nook and cranny is surrendered to me.
His breath is my lifeline, my oxygen.
Serenity has known no peace until now.
Imperfections line his perfect skin.
I find them part of the sweet and terrifying fall.
Canyons etched beneath his eyes to signify his anxiety.
My insecurity exists in the dead skin on my lip.
Rubbed sore from my teeth chewing.
His ten-foot cement wall surrounds his heart.
And keeps me out.
I claw at his satin prison,
Begging for his attention.
But his own insecurities cloud his vision.
Like the ocean, his porcelain curtain that covers his skeleton ripples in waves.
The water pouring turns those canyons into rivers.
I hold him to my heart, surrendering myself to him.
And as I hold him close, I tell secrets to his skin.
About the Creator
I like to use writing as an outlet for feelings and creativity. I hope you enjoy what you find and find a reason to stay!!
Reader insights
Be the first to share your insights about this piece.
Add your insights