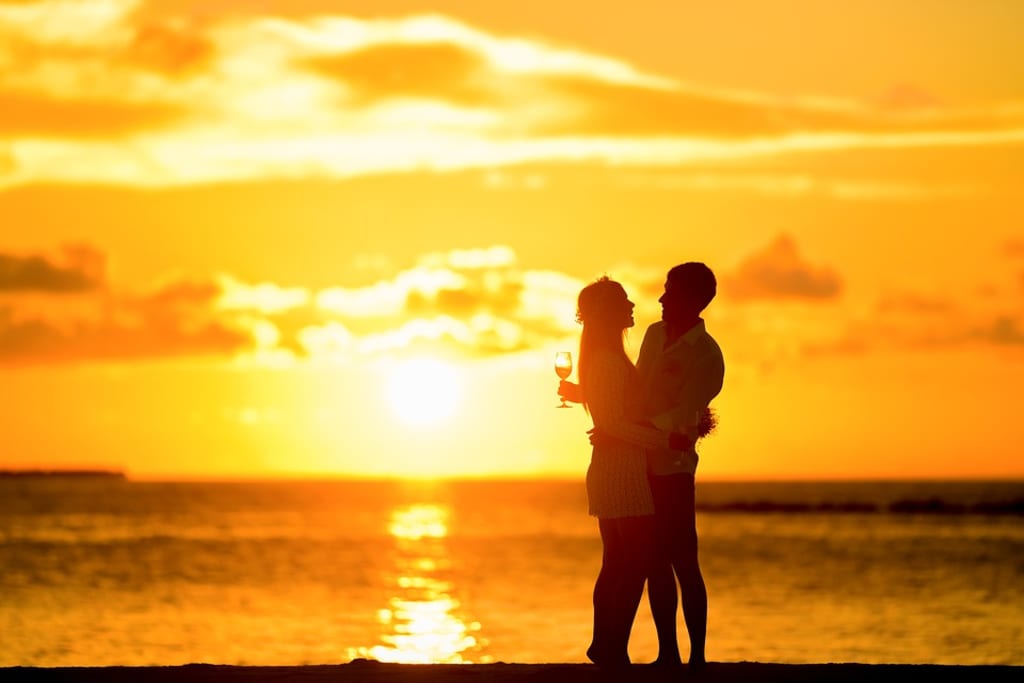 Wet, cold toes and shingled hearts...
My body aches with a glow of content
Muscles burned up by passion
I am a phoenix of mellow intent
As we edge by the waves crashing.
Wet, cold toes and shingled hearts
Drown my soul in a flurry of magic
And all the stars we cannot see paint
The sky shades of beautiful tragic.
Swathed in sparkling cloaks of light
We waltz between the hours
And lean into the velvet night
With all its misty powers.
Waking in the aftermath
A pale blue light filters in
To trace the contours of your face
And fill the shadows in.
The gossamer veil falls from my dreams
To let the day creep in
For now I float in the hazy bliss
Of the world that you dream in.
About the Creator
Kathy is an Irish writer and journalist who is crazy about cats and playing the ukulele. She loves to write about matters close to her heart and help fight the stigma against mental illness.
Reader insights
Be the first to share your insights about this piece.
Add your insights