Shapeless
In Shadowed Mists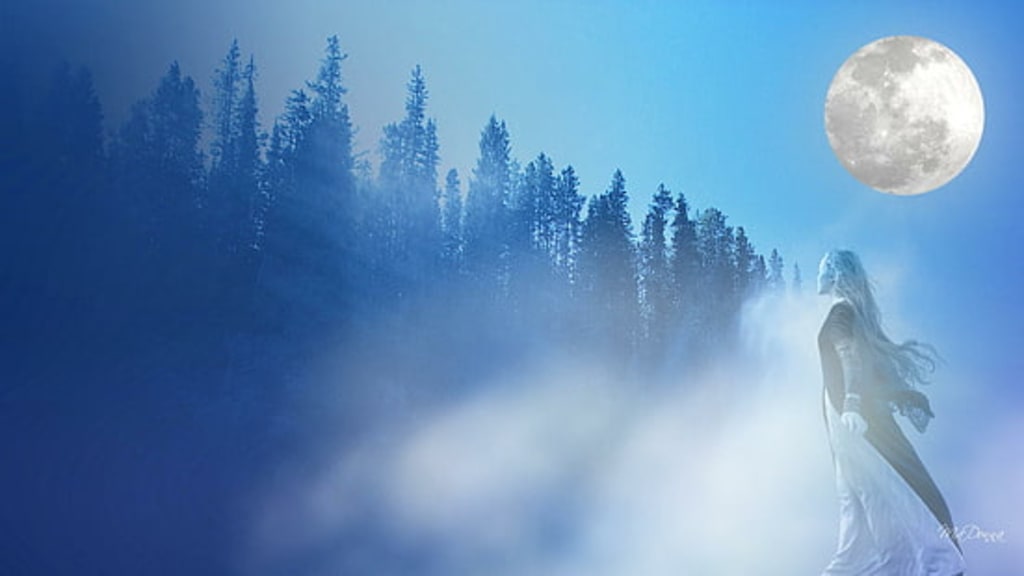 Wallpaper Flare
In shadowed mists I search for you,
In spirit, a lonely shade…
Wandering in and out of trees
That line the chilly glade.
A sigh escapes my ghostly lips,
An echo from darkened trees.
Once a living breathing girl,
Now a restless soul who flees.
Fleeing humanity's bonds at night
Within my wafting dreams;
I search for you o'er shaded land,
Filling heaven with my pleas.
To hold your body next to mine,
Feel your breath upon my skin;
A saddened prayer unheard by man…
Unanswered yet by Him.
And so I float, weary unrest,
My echoes from mountains fall;
Waning with morning's light, my love,
Unbeckoned by your call.
Yet I shall come again, my sweet,
As sun descends the sky;
And lonely hills of Mother Earth
Await my desperate cry.
I'll search the heavens down, my love,
Raise the fires of Hell;
If this is now required of me
For the rapture of your spell.
So save some of your love for me
'Til there should come a time,
When we can touch, embrace, make love,
As one…two souls entwined
About the Creator
I'm a mild-mannered business consultant by day, a free-spirited writer, artist, singer/songwriter the rest of the time. Let's subscribe to each other! I'm excited to be in a community of writers and I'm looking forward to making friends!
Reader insights
Be the first to share your insights about this piece.
Add your insights