Proper Love
A Poem of Classic Love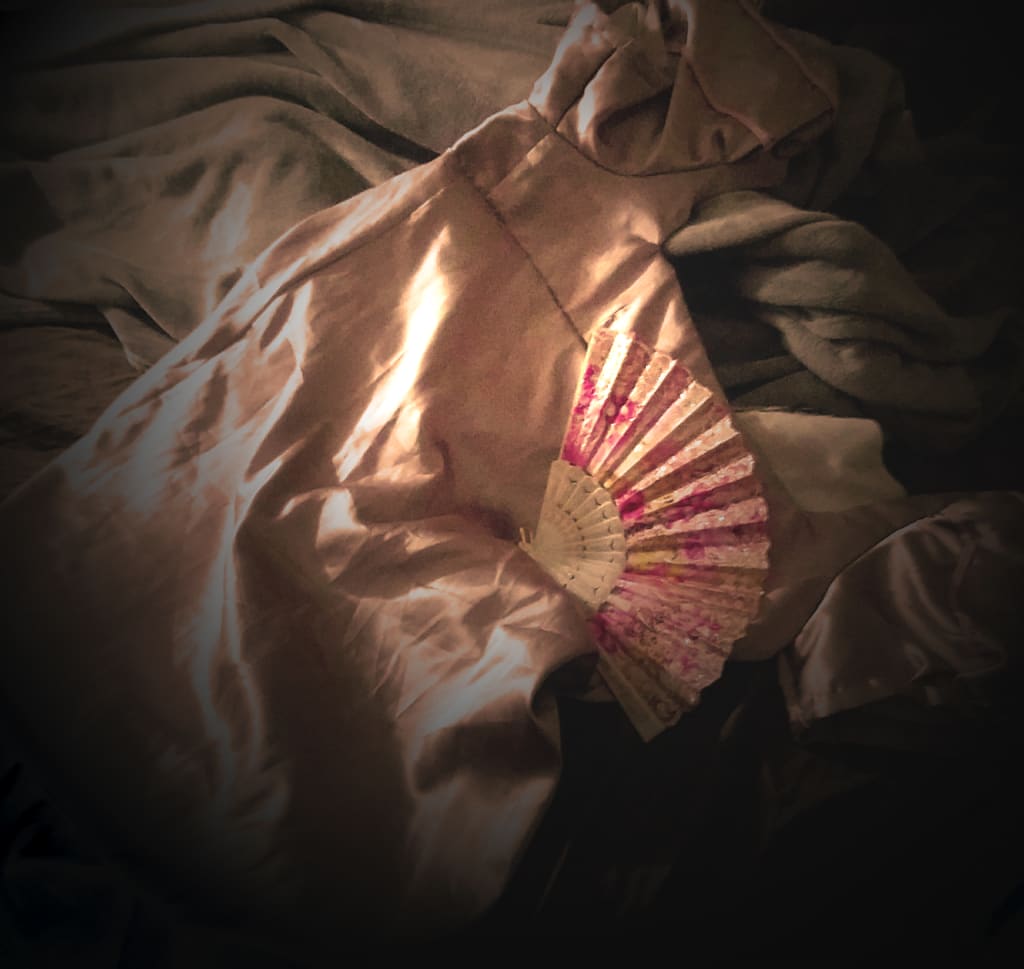 A breath drawn in, let out discreet.
A darted glance of lovers meet.
Succulent lips of painted rose
Behind a fan in practiced pose.
Warm thoughts that lack propriety,
Forbade by prim society,
Form dreams that rest on satin sheets
And thunders blood in rapid beats.
A flutter forms behind steel stays;
Dizziness grows, candle fades.
A gallant sweep to balanced seat
'Til lady's cheek appears replete.
A sip is made from offered glass
And fingers brush at crystal pass.
Sweet champagne cools not a thought
But spurred yet more by he who brought.
Nearness heralds graceful fumes.
No veiled caress; observer looms.
Night wears on as dancers twirl.
The light glints off of pin and pearl.
Unbearable, standing closely by
Morally bade to nobly lie.
When carriage ride brings ladies home
At last the smitten join alone.
Hair pins spill upon the ground,
No care for if they can be found.
Behind the door where none can see:
To hell with thee, propriety.
love poems
About the author
Sant is a poet and author. She writes on a variety of subjects from her own personal journey to fictional tales. She recently moved back to California from Chicago. She is very grateful for your readership, and would be thankful for shares.
Reader insights
Be the first to share your insights about this piece.
Add your insights