Pisces Passion
In love with love, we drown ourselves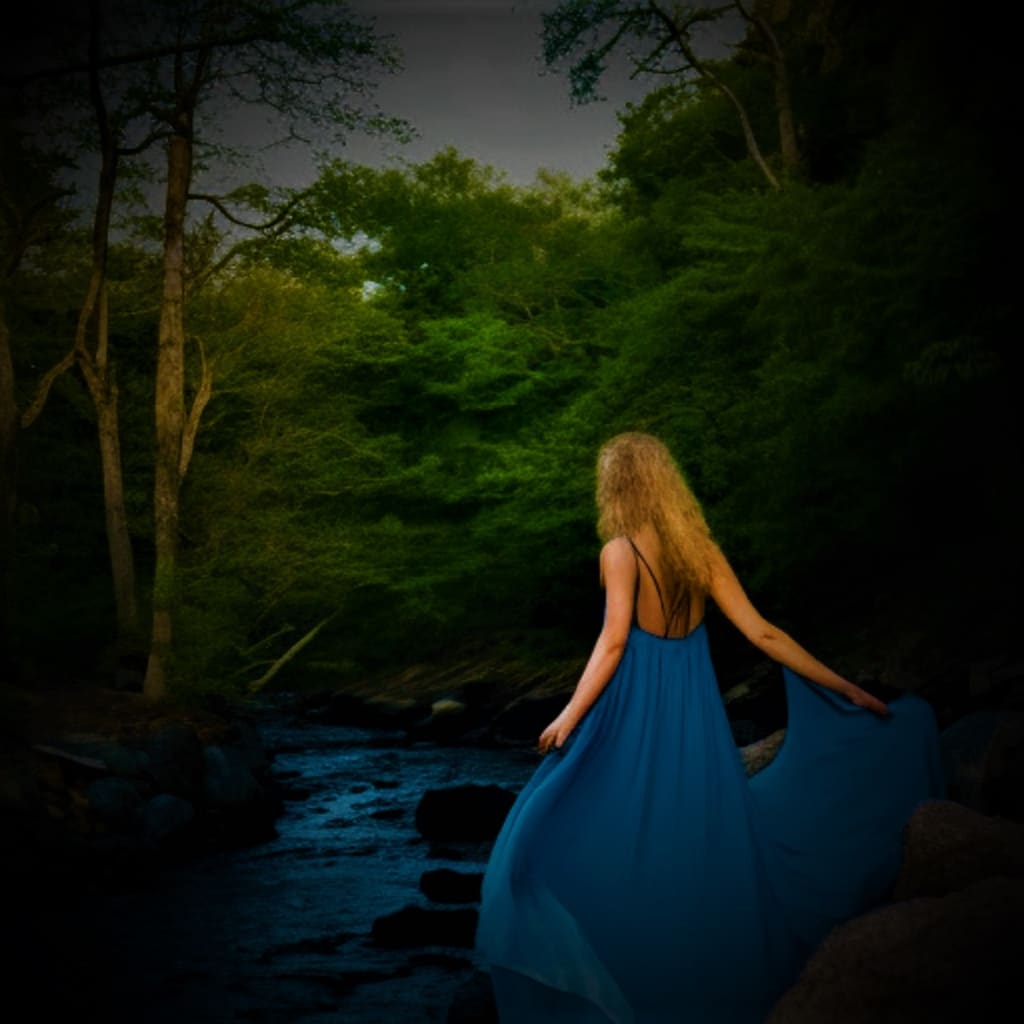 Image created using DreamStudio and MS Photo by the author
There is a river
In my soul
That flows
Constant, black
Brackish pools
Along its shore.
It is there where
I founder, there
Where I find my loves,
The sick, sweet
Scent of sex beneath
The dying oaks, the
Mistletoe overcoming
The holy trees.
I fall deep, deep
Within the darkened
Pools, the ever
Swirling waters
Below suck my love,
My love, my aching
Lonely passion.
I hear the river's
Waters call –
"Move on, move on
the eddying pool will
suck you, suck your
dreams, destroy your
inner being
come to us, the white
waters call, come
let us toss you bruised
and bleeding upon the rocks.
Love, deep love will
Drain you, drown
You, lose your will
The pools will keep you deep
Deep is the
Grave of your passion
Come to us, and
We will show you life –
Your blood, your pain
Your ever piercing
Screams will
Keep you
Alive"
Pisces, I untangle the
Grasping weeds and
Free myself, returning
To the river, and toss
Myself, crazed war witch,
Upon the jagged
Rocks of passion
Here I will wail
Until called again,
Sweet siren, to
The deadly pools
Of
Dark
Desire
© 1 July 1994 by Suzy Jacobson Cherry
About the Creator
Writer. Artist. Educator. Interspiritual Priestess. I write poetry, fiction, nonfiction, and thoughts on stuff I love.
Reader insights
Be the first to share your insights about this piece.
Add your insights