our afternoon of wonders
28 May 2021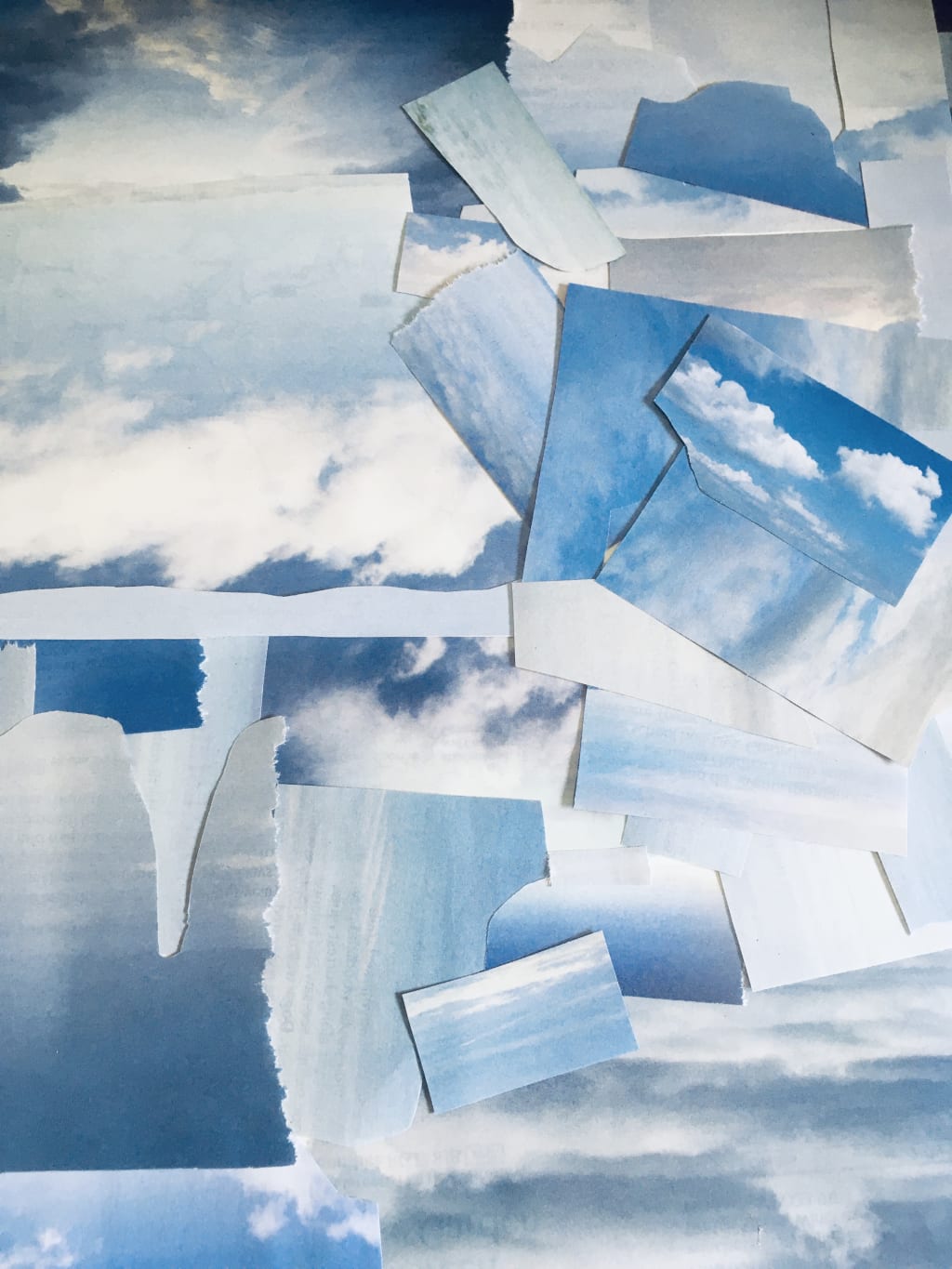 a sky in pieces by Margaretha Magdalena Cruywagen, 2021.
You had no place
in that green oasis,
bathed in birdsong,
sunshine and whispering leaves.
Memories dropped like pebbles
as we wound our way
through forest paths,
lighter with every step.
Hands filled with fallen fragments,
minds with silence.
Tracing our way back
we gathered fresh energy
and wondered at the beauty
among the spoils of adventure.
---
This sonnet is written in the tradition of the Shakespearean or English sonnet but it deviates from the classic rhyme scheme and iambic pentameter as it explores the dynamics of an ambling summer walk in the woods that progresses without a set agenda or rhythm.