No Frigid Days, Only Mild Days
March Surrenders to Spring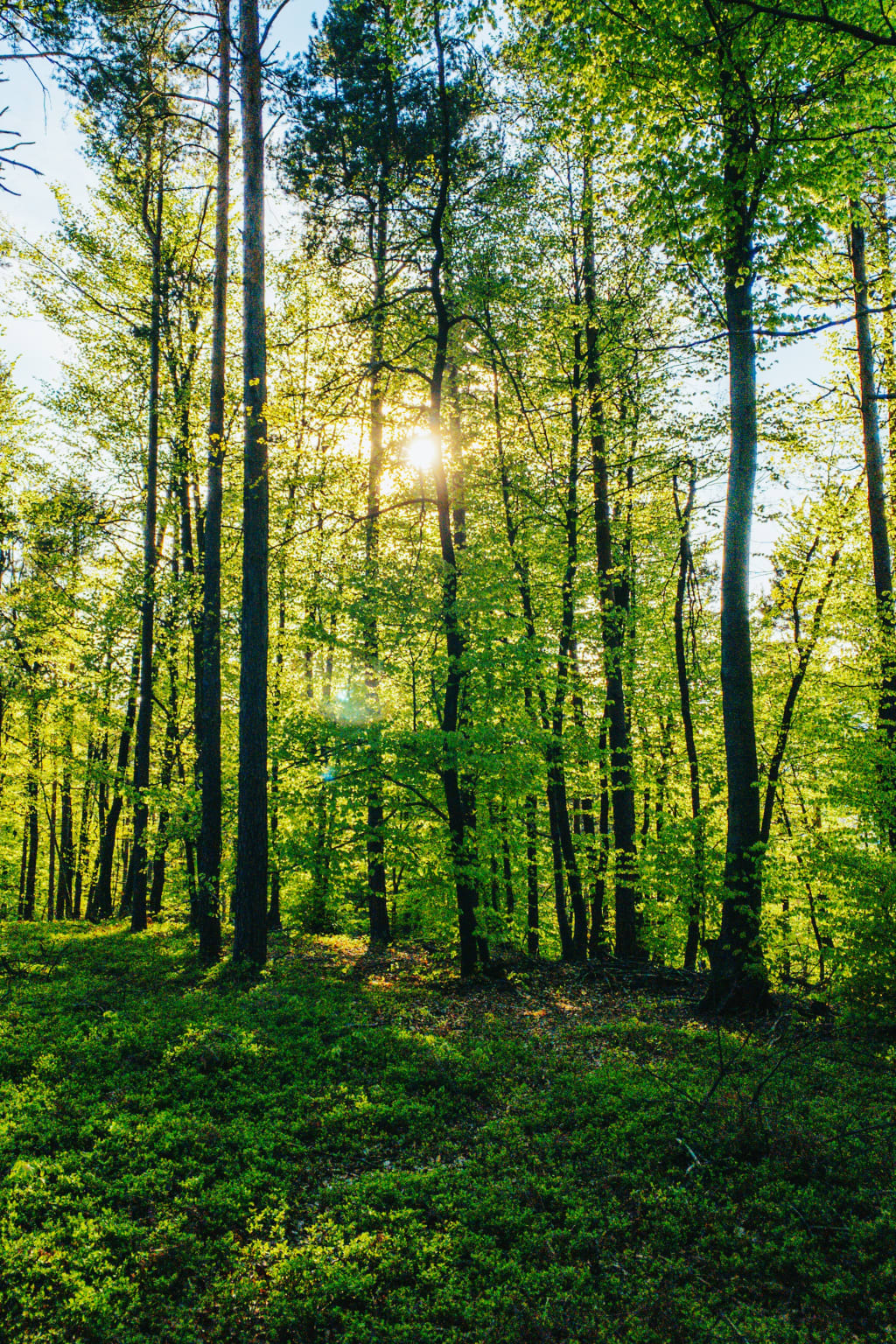 I
Some forests never fear the fury of March bending a tree,
their Redwoods and Giant Sequoias provide good shelter
from winds and storms that occasionally begin at sea;
in this woodland the wood thrush and the blue warbler
have made their home and they're happy to see a wanderer.
When night descends all sounds are muffled by the loud cooing
of owls with fluorescent eyes that scare the black and grey crows;
they keep watch mistrusting the faint shadows similar to fog rising.
II
In the depths of the densest forest stands a gray limestone hut,
where the white-bearded keeper carries his Michigan axe to cut
wood for the evening fire to keep hungry bears and wolves away;
he searches for sweet Blueberries and Raspberries walking slowly,
he finds some ripe Papaws he'll roast with a tender, yellow Perch
he caught in a small pond by the shade of a reddish-brown Birch.
III
I met pale-faced Tom two summers ago, we bumped into each other
on a winding trail that led to an open meadow greener and wilder
than the ones turned arid from intense sunlight with a straight line;
he complained about his loneliness and the longing for sunshine.
IV
" Stop by anytime, I can share my adventures gladly, you can write them
as the hunting images take me back to the days when I steered the helm
of a ship with agile hands into turbulent oceans testing my inner strength;
I was called captain brave, not born in an age of such fragility and dearth."
VI
And Tom went on with his long and exciting narrative, I listened
with starry and avid eyes, somehow embodying his intrepid spirit,
" Look at your surroundings, Nature is so generous and teaches us grit;
I have survived in my wilderness, trusting instincts, not wanting to quit:
if we obey its laws, it won't turn against us and under these trees
that protect me as always, I expect no frigid days, only mild days".
Reader insights
Be the first to share your insights about this piece.
Add your insights