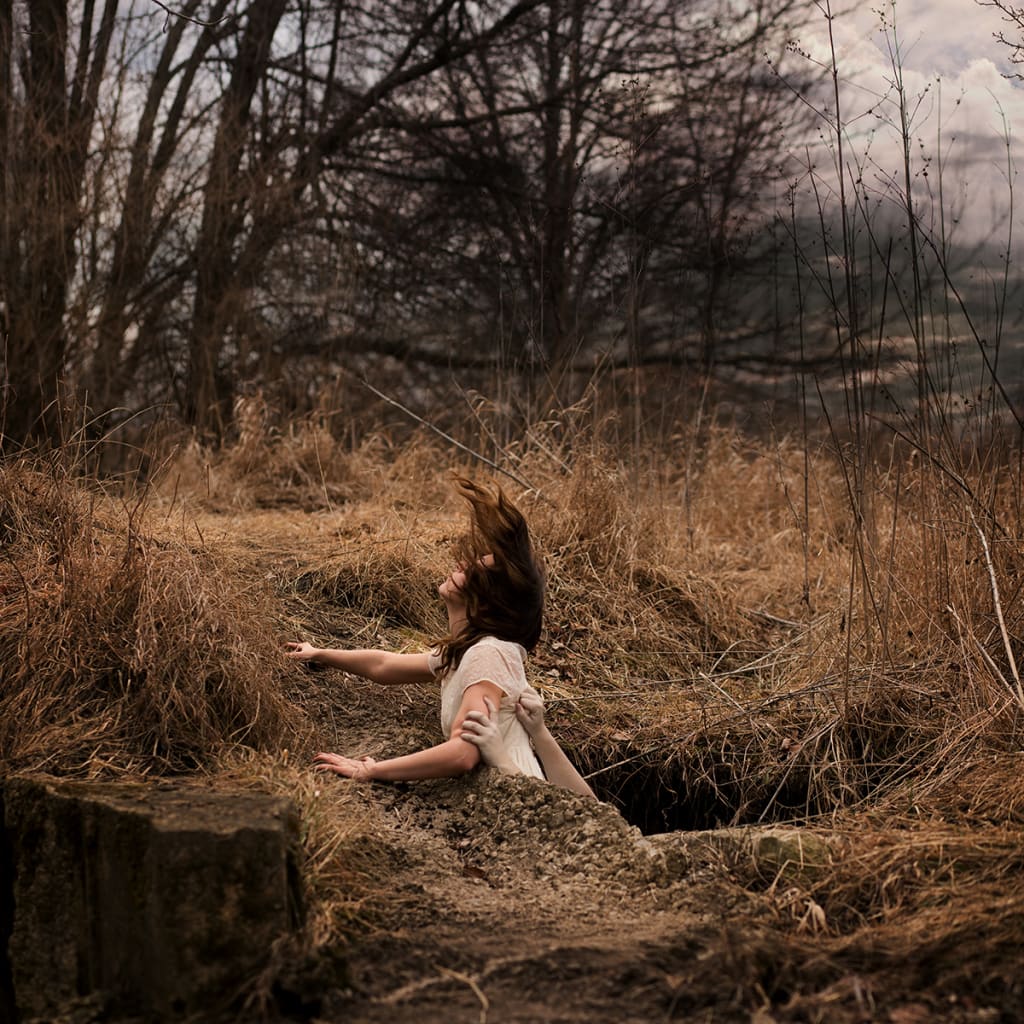 I'm my own worst enemy,
constantly sabotaging the people I hold close to me.
I create this vicious reality in my mind and I start to swell in it,
thinking that it's real.
My own mind is my biggest competition.
I can't shut it off or turn it down.
It's louder than any of reason and my heart breaks for the things I slip out of my control.
It's my own doing, my own hell on earth, and I created it.
I keep trying to run from it, but it keeps catching up to me.
Why do I ruin any good that touches my life?
Why can I help everyone but me, when I'm the one who needs it most?
How do I fix this?
How do I change it?
This is all I know and it's suffocating me.
Sending me down into pits of despair.
I can't eat.
I can't sleep.
I can't do anything right.
It's swallowing me into darkness and I can't find the light.
I don't know where I last saw it, or how to get it back.
Where do I begin?
No one can help me.
I can hear them trying, but their voices are drowned out by the vicious snarls in my head.
This is not me.
I'm not like this.
Why do I find myself here now?
This is all I know, it's all I see.
I need to stop myself from ruining me.
I deserve it.
I know that, but what can't I believe it?
Why can't I allow myself to hope for the change that I so desperately need?
Reader insights
Be the first to share your insights about this piece.
Add your insights