Motherhood
A Journey of Love and Selflessness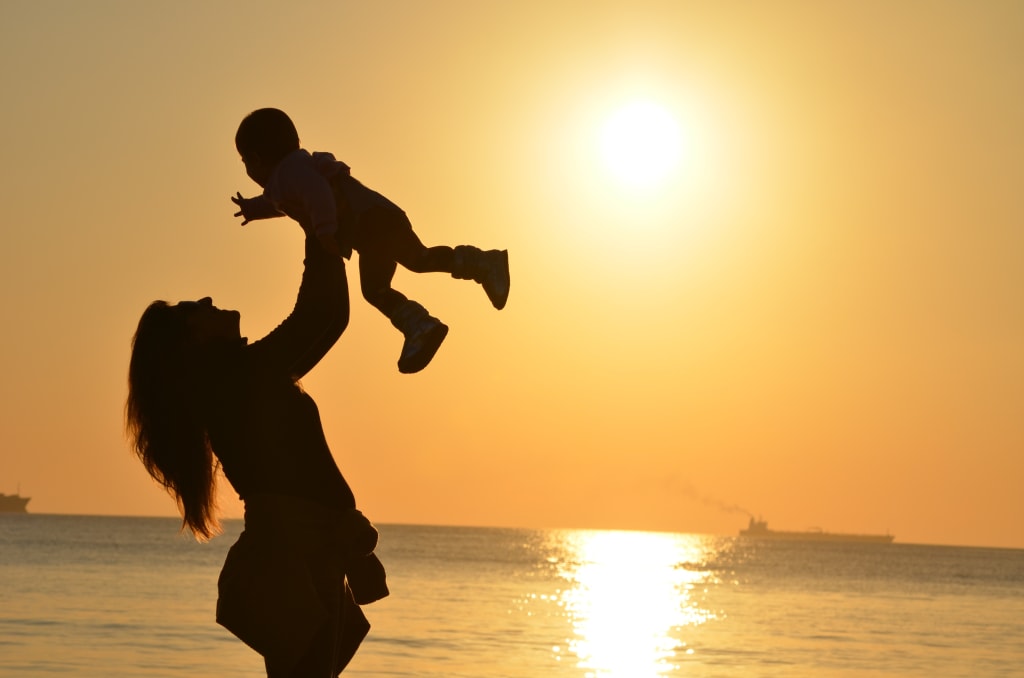 The journey of motherhood begins
With a heart filled with love
The joyous anticipation
Of the little one to come
The nurturing begins
Even before the child is born
Taking care of oneself
For the little one to be strong
The birth brings tears of joy
As the little one enters the world
The mother's heart is filled with wonder
As the journey of love unfurls
The first few weeks are a blur
Of sleepless nights and endless feeds
But the mother endures it all
For the little one's needs
The baby grows and learns
Each milestone is a cause for celebration
The mother's heart swells with pride
At every new revelation
The first steps, the first words
The first day of school
The mother is there for it all
Her love is a constant rule
As the child grows older
The mother's role evolves
From caregiver to guide
Her love and wisdom involved
The teenage years can be tough
For both the child and the mother
But the mother's love and patience
Can weather any storm, any bother
The mother is a rock
Through the ups and downs of life
Her love is a constant source
Through the good times and the strife
As the child becomes an adult
The mother's love never fades
It's a bond that lasts a lifetime
Through all of life's shades
The Journey of Motherhood
Is one of love and selflessness
A commitment to another's life
That brings joy and happiness
So let us honor the mothers
Whose love is steadfast and true
For they are the unsung heroes
In all that they do
For every sleepless night
And every sacrifice made
We thank you, dear mothers
For the love that will never fade
Motherhood is a journey
That changes a woman's life
But the love that it brings forth
Is worth every sacrifice
So let us celebrate the mothers
Whose love knows no bounds
For they are the ones who give
The greatest love that can be found.
From the first moment of life
A mother's love begins to grow
And with each passing day
Her love continues to overflow
Through the trials and challenges
That life often throws our way
A mother's love is a constant
That helps us find our way
She is the one who holds us
When we are feeling small
She is the one who cheers us on
When we're ready to stand tall
Her love is an unbreakable bond
That never fades or dies
It is a flame that burns bright
And helps us reach for the skies
When we look back on our lives
And all that we've achieved
We know that a mother's love
Is the foundation on which we've learned
For it is her love that gives us wings
And helps us soar up high
And we are forever grateful
For the love that never dies
So let us take a moment
To honor the mothers in our lives
For their love and selflessness
These are the greatest gifts we can ever receive.
Motherhood is a journey
That is filled with love and light
It is a journey that is worth taking
For the joy that it brings to life.
So let us celebrate the mothers
Who makes this journey every day
For their love and sacrifice
Are the truest forms of grace.
In the end, it is a mother's love
That will stay with us forevermore
A love that is pure and true
And worth celebrating all the more.
So to all the mothers out there
We say thank you for all you do
For the love that you give
This is what makes this world brand new.
About the Creator
Author and Web developer
Telling stories, one word at a time. Bringing worlds to life through my books and articles. #WriterLife #NeverGiveUp
Reader insights
Be the first to share your insights about this piece.
Add your insights