Moonlight beams
Llwyd L. Brenin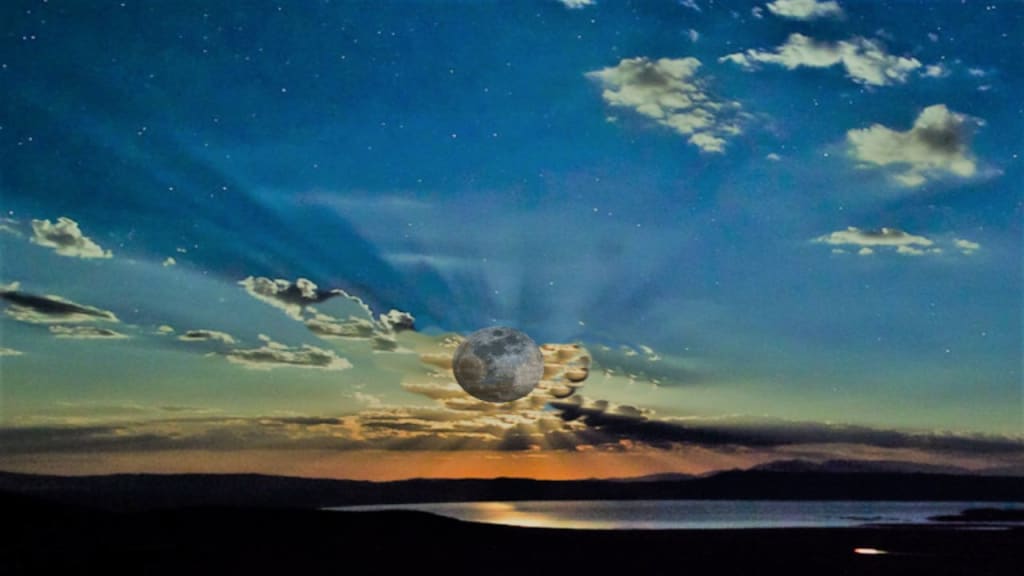 When I dream my peaceful dreams, my world is filled with moonlight beams.
Heavenly songs flow through my head, where bad thoughts and fears no longer tread.
But when I dream of darker things, my mind is lost in tortured screams.
The fears now flock and attack in hoards.
Demons stab with brimstone swords.
The monsters are attacking from under the bed.
whether I know or not, that it's all in my head.
So, when I dream, if I could choose, the darker dreams are what I'd lose.
I'd rather dream my peaceful dreams and bask beneath those moonlight beams.
©1998
surreal poetry
About the author
The stories that you see labeled chapter one - chapter sixteen are chapters from my completed book, The story of Promiseum - Dream Walker. So if you decide to escape to my fantasy world, start with chapter one and read them in order.
Reader insights
Be the first to share your insights about this piece.
Add your insights