Miles
Caught Flights and Feelings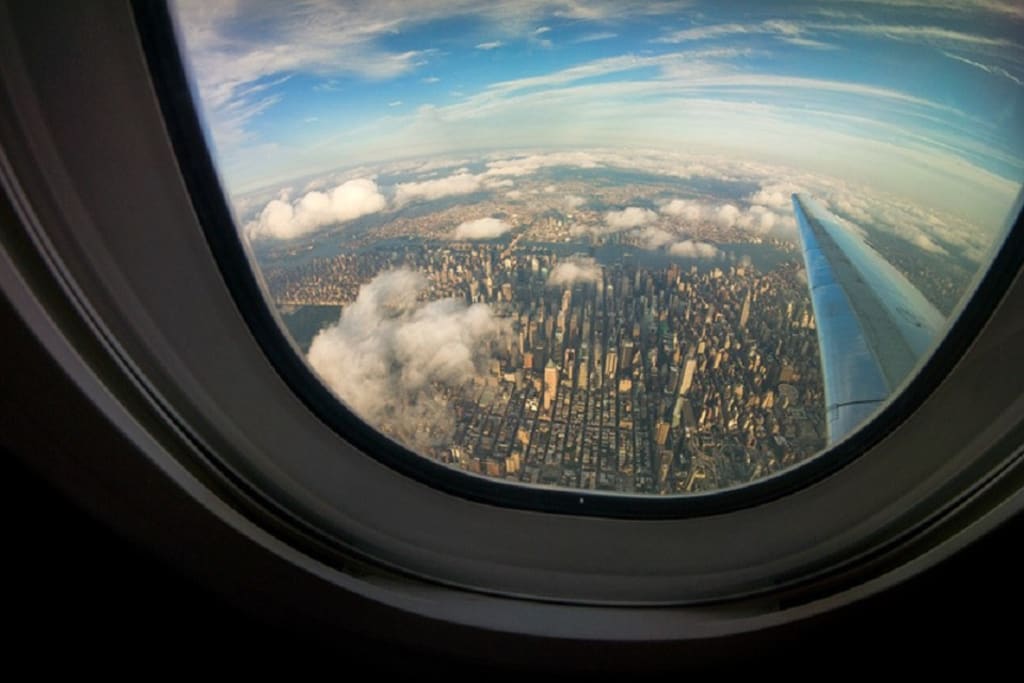 Window seat to see everything, feeling nothing, and going anywhere. It reminds me of being in love.
I'm used to gazing in to your galaxy, brushing away the constellations collecting in the corners of your eyes. Maybe it's the way the moonlight kisses your face. Makes me want to do the same except I can't close in on the space. We've distanced ourselves by 1,432 miles, but gravitate around each other like we're the sun and the moon. You contact me twice a year, talk soon.
Palm trees, ocean breeze... no words but a story we can't seem to close. It's funny how we can pick up six years later and still not say what we need to say. Hello comes too easy, and goodbyes never surface. Sounds a lot like trying to fall in love with someone 1,569 miles away.
I left him for you. I entertained your thoughts more than my own and we're already two years in and 435 miles away. I can't tell you to commit, and I can't tell you that I don't like the ambiguity of it. Trying to figure us out is like shaking my heart like a magic 8 ball, and searching the murkiness for trigger warnings. But until the bomb explodes, I'll just keep waiting.