Me and my friends
Same in matter of girl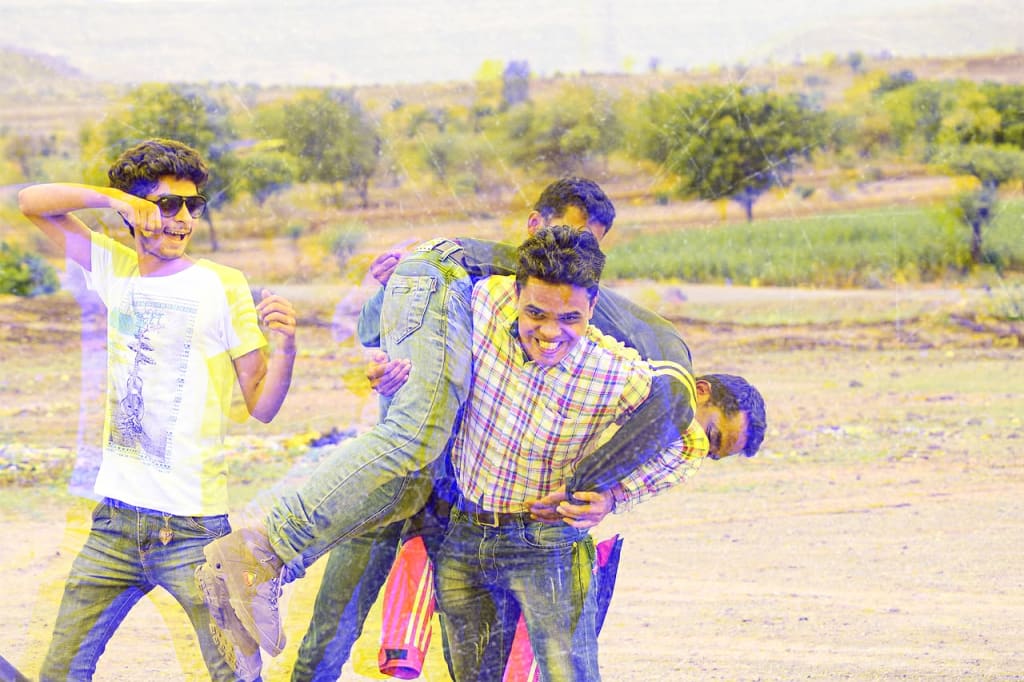 "Friends"
Me and all my friends,
are crazy and mad.
Wherever we go
There Create trouble.
Knowingly we don't do,
we have such behavior.
*
Whenever see a girl,
We all together tingles,
You say it whatever,
But we are singles.
We set own hair, ask else.
How I am looking? Good or ghost.
*
We also try to impress her,
One by one, we don't fight,
Individually, we try own luck.
We try, decision would be of her.
*
You can say it is nature or habit,
But we call it own passion and pleasure.
* * *