Maybe it's the reason
By Syed Arabi Khalique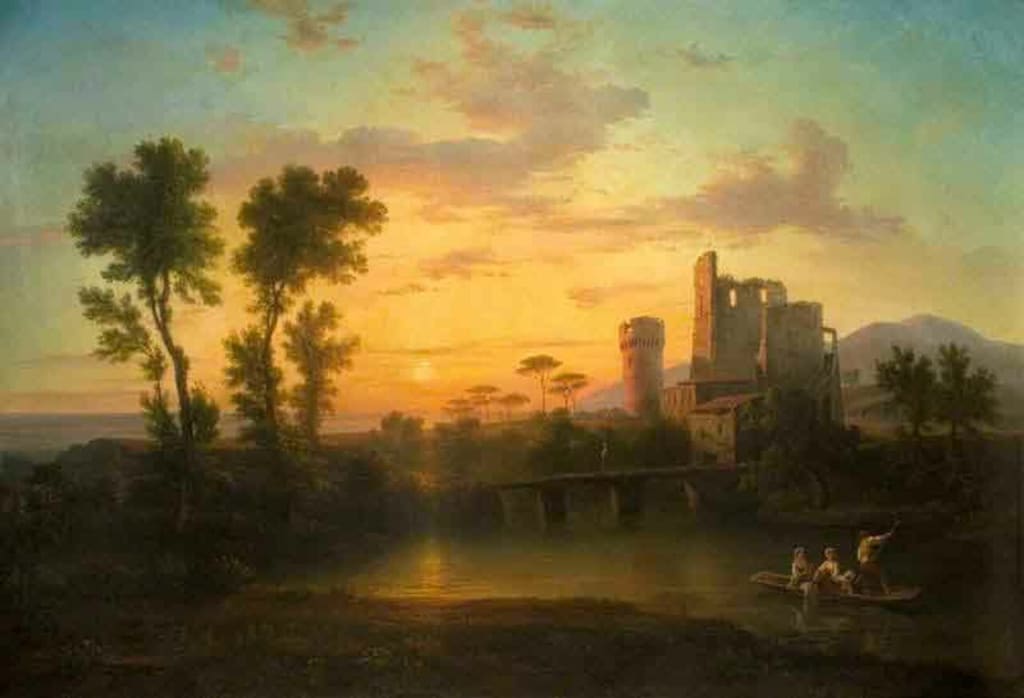 High Towers, shining armous, horses of knights,
A win without horrors, the story never told.
Noble fighters defending love with all their life,
Swords glistening in the darken sunlight.
So high was its justice at its rise,
Now its decline is beyond any reprise.
Maybe the reason I am alive
Is to see its fall and its demise.
Vibrant flowers, everlasting summer,
Night full of stars, lightened by moonlight.
Candles of thousand burn in the shadow,
While everyone laughs in mirth.
The time never seemed so true,
A better day never passed in its wake.
So full of light it was in those days,
But something happened and it all went array.
Maybe its the reason I am alive
To see its fall and its demise.
Fair was its people at times of peace,
Then came the thunder and in came the sea.
Gold and silver used to flow through the land like a river
But never had any control, they didn't have that fever.
High and mighty it stood, an ambassador of magic,
Now its fall is beyond any cure.
Maybe thats the reason I am alive
To see its fall and its demise.
surreal poetry
About the author
I am a cyber security student who loves writing about the weird and the unusual, sometimes grotesque even.
Reader insights
Be the first to share your insights about this piece.
Add your insights