Marigold blossoming,

Runner-Up in From Across the Room Challenge
balminess peering through olive sheers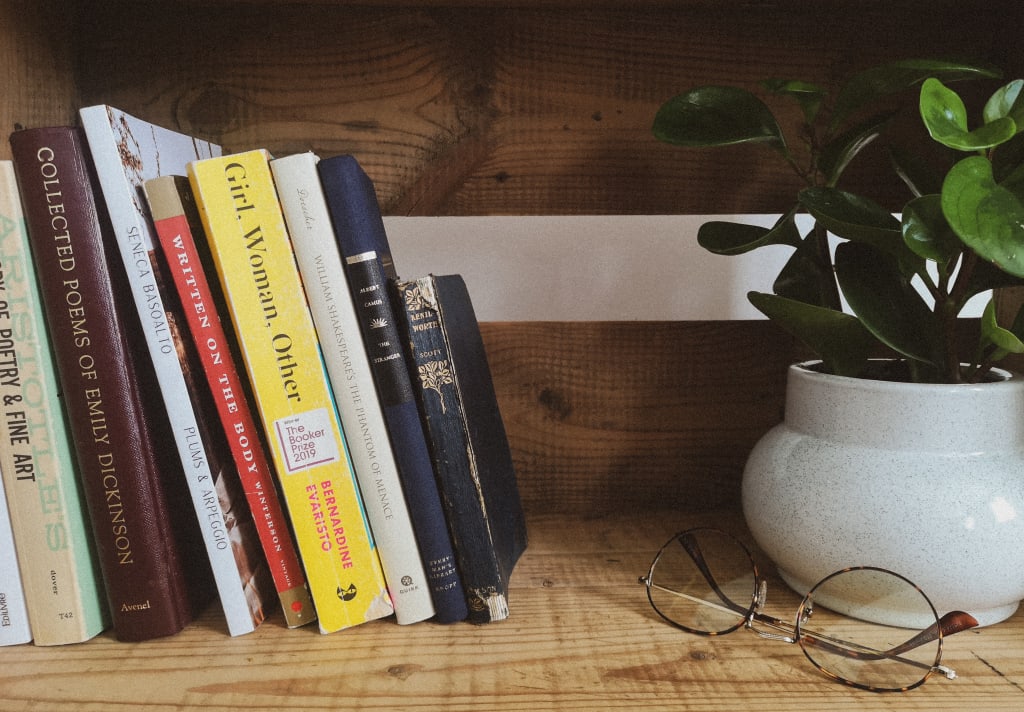 and a desiccated throat exhaling to a crescendo before
the gentle squeeze of your hands pulls me
out of silk paisley sheets,
good morning trickling down my chin
as I crawl back to a mouthful of oxytocin,
our sticky limbs French braided into a luscious mess and
my fingertips wild and wandering about
this masterpiece of faded copper pixels…
sunken elbow, palm cradling lightheadedness and
I'm taken back to that night when
English bitter still on my breath as
a belligerent mist of caramelized espresso had my obsession
lured up a battered staircase,
footsteps and squeaky squeals in tangled harmony.
some faint, sweet, musty vanilla charmed my senses,
a single heartbeat and fingertips
were meticulously traveling walls of wrinkled spines.
political science. sci-fi. women's studies.
psychology. tortoiseshell frames mounted on Rainier cherry dimples…
blink
your bruised and motherly hand settling on my flanneled back
b l i n k
and you spoke words I could not grasp
drowned by the gusting and
gusting and
gusting of mariachi bands with their
violins and
trumpets and
vihuelas and
guitarróns and
serenades while
dark fleshed plums chiseled into
thousands of microscopic
hearts clouding what was left of my eyesight, blushing
camellias clinging to every dent my hollow chest had to offer, tongue
melting under creamed cinnamon glaze…
(it's fair to say that my shelves have never borne this many books)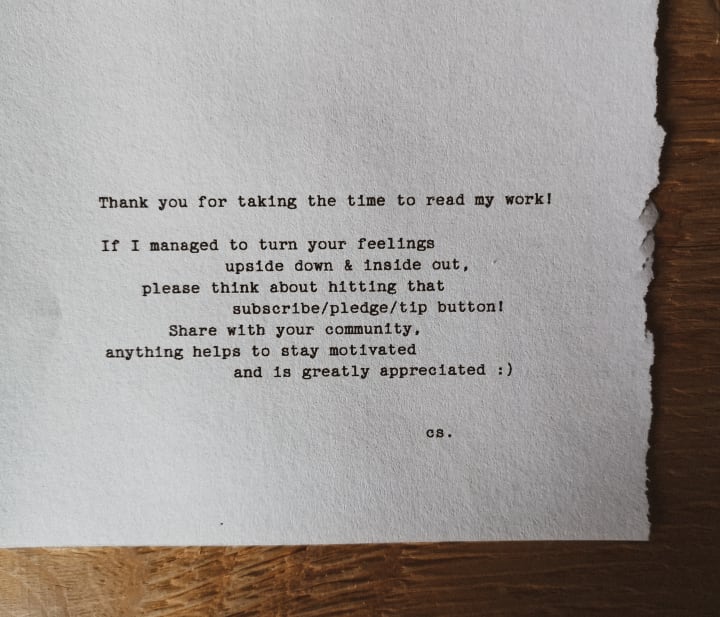 Want more of Coalstream? Follow on Instagram!