Love You With All the Little Pieces
For when it never seems to be enough.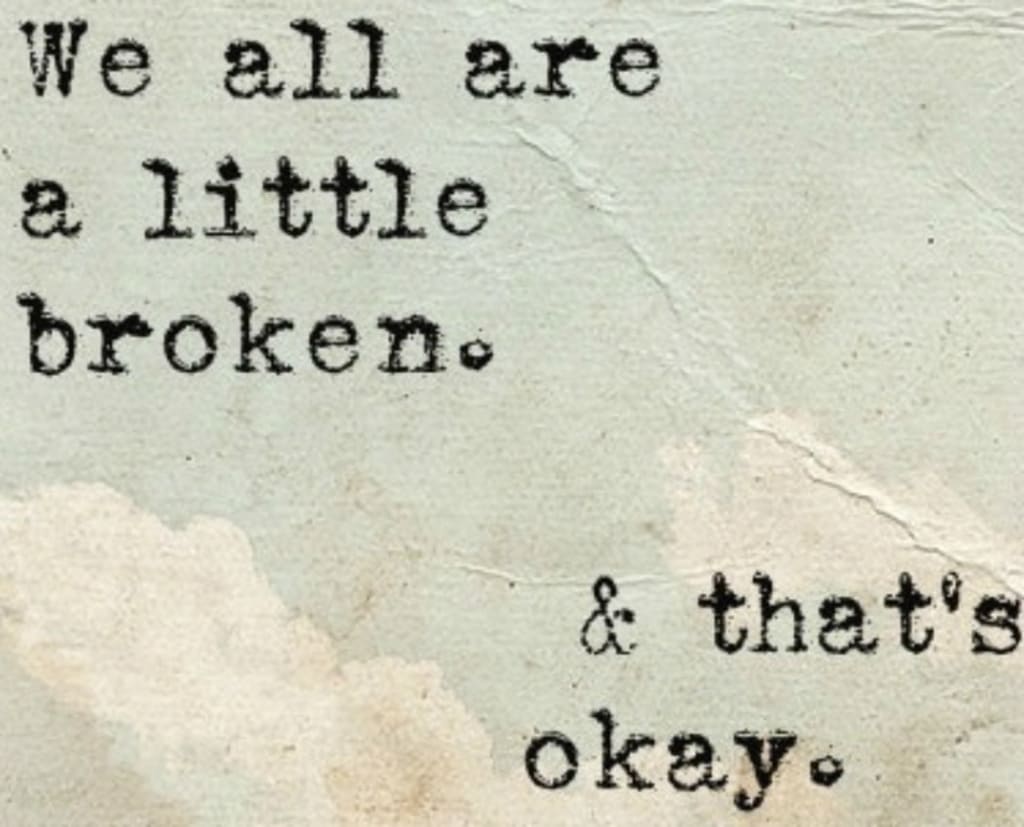 You kissed me,
Even though I'm a rolling stone.
That's when I knew it was over.
Hazel eyes met brown;
The world I knew from that moment fell away.
I knew you had my heart.
All I have to offer is what's left of my soul.
Every broken piece, I'll love you with every one.
Nothing will ever be the same.
You took me by the hand and I knew I fell in love.
I fell in love with the way the sun hit your eyes.
The way your words were more than what I needed to hear.
You were honest when I needed you to be.
You push me to be myself; you challenge me for the best.
You remind me of who I really am when I start to forget.
You give me strength to fight when I feel like giving in.
You remind me of what's important in life.
You're nothing but patient when I'm stubborn or confused.
You reignite the fire I couldn't feel for the longest time.
You inspire me when everything seems to fade to gray.
Because of you, I can picture my future again.
You've given me warmth when I've felt so cold.
You've awakened my heart from its numb state.
You remind me it's okay to color outside of the lines.
I love everything about you that you don't like about yourself.
I don't want to imagine my life without you.
I love you more than you will ever know.
I love you like the moon loves the sun.
I would do anything for you so you know you can shine bright.
Love is never simple, but with you it's always right.
love poems
About the author
My name is Cheyanne, I'm 24 years old. I'm an aspiring writer living life day to day. I'm also a dreamer and a sometimes poet.
"I write only because there is a voice within me that will not be still." - Sylvia Plath
Reader insights
Be the first to share your insights about this piece.
Add your insights