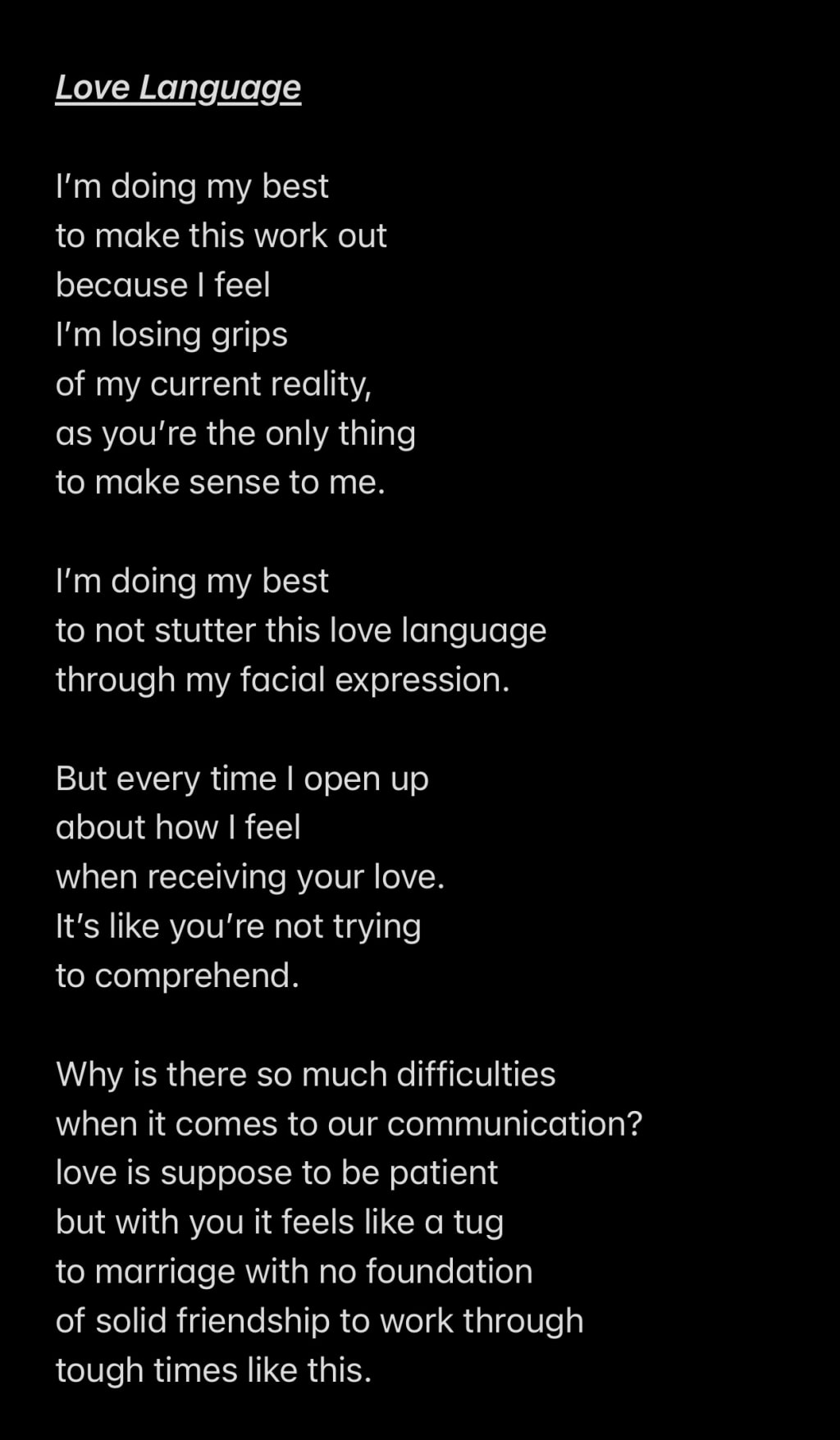 Is it really love or mental abuse?
Love Language
I'm doing my best
to make this work out
because I feel
I'm losing grips
of my current reality,
as you're the only thing
to make sense to me.
I'm doing my best
to not stutter this love language
through my facial expression.
But every time I open up
about how I feel
when receiving your love.
It's like you're not trying
to comprehend.
Why is there so much difficulties
when it comes to our communication?
love is suppose to be patient
but with you it feels like a tug
to marriage with no foundation
of solid friendship to work through
tough times like this.
Please stop smacking your lips!
it makes me feel unwanted,
as if whatever
I say don't matter
and that my presence
has no value.
Do I not exist!
This love language,
excuse my French
it makes me feel like.
You know what never mind
I'm going to end it at this.
Your love language
is mental abuse
and I can't take it.