Love at First Write

Runner-Up in From Across the Room Challenge
My only love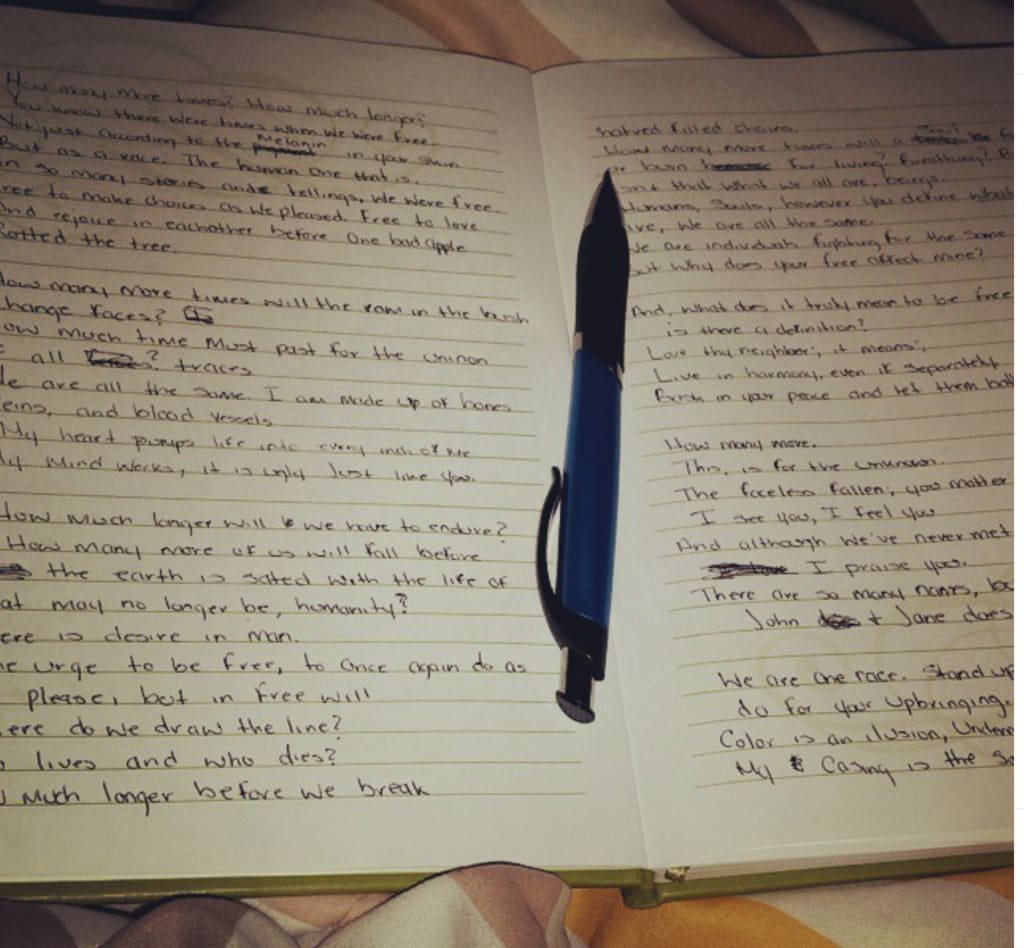 I fell in love, but not in the way one would think.
I fell in passion with cadence,
Fell in between the lines of a stanza.
I gave sestinas and soliloquies my everything,
And I gave the feeling of it all, half of my heart.
I fell in love.
And it wasn't all at once.
It was a slow sweet conquering.
Lifted words off the page, branded them against my memory.
One by one I inhaled the letters of the alphabet.
Learned how my tongue twisted around each one in every idiom my mind could remember.
I caressed them with ink tipped fingers on any blank page I could get my hands on.
Can you imagine such a catalyst?
I'll show you mine, if you show me yours.
Let's make love on this page
In between every line.
Let's pause on commas,
And end on exclamations!
Or in them if you rather.
Talk to me about verbs and nouns.
About how adjectives did you in,
How sensory details flirted with your desire.
Until all you could do was inhale me off the page.
Until you could taste me on your nerve endings.
Until you could see me in your imagination.
Until you could hear the soft mornings of italics, the sweet thunder of bold.
Until your fingertips created the dotted lines of my body.
Moving up to my beginning, and caressing the end.
Using past and present participle to finish me off.
Deliver me in cadence!
Deliver me in song!
End me with a period, in finality, our resolve.
love poems
About the author
Hi! I'm Bianca, I write poetry, read fantasy and watch anime. My mind is the best and worst place imaginable and I take immense joy in watching my ideas come to life. So, please, come in, kick back and immerse yourself in my universe.
Reader insights
Be the first to share your insights about this piece.
Add your insights