Little Yellow Rose
Lay You to Rest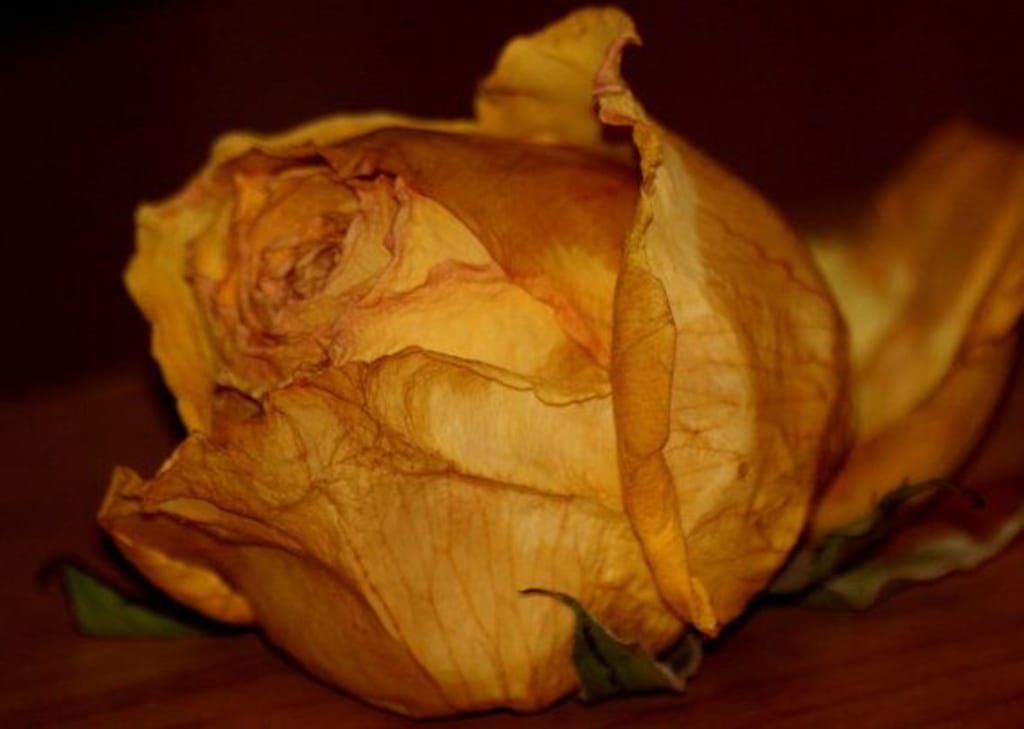 We lay you down,
To cross that river;
The one you spoke of
On humid Alabama nights.
Did we think you would leave so soon,
To leave nothing behind you
But memories
And the faintest smell of dried yellow roses?
We lay you down,
Next to the man
Who crossed the river
The same day as you,
The man who took your hand
And said I do.
But did I ever think
You would leave me so soon,
So many words left unspoken?
The dried yellow rose
Reminds me of the summers
Of my wild youth.
Safety and comfort in familiarity;
The books you would hand me,
To fulfill the need of words
When my spoken words
Could only fail me.
This little yellow rose,
Pressed and dried,
Is all I have left
Because you crossed that river,
And left me here.
It is all I have left of you
Besides the memories-
A little yellow rose.