Lightning
Nature's Light Show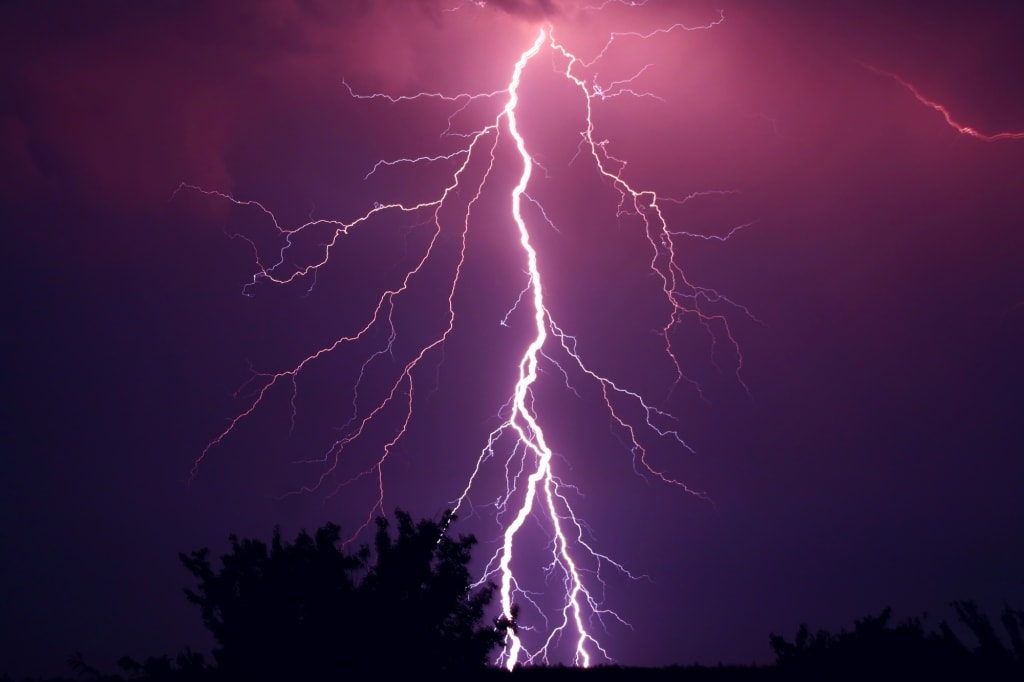 Lightning, a flash in the night,
It's an electrifying, vibrant sight.
Composed of electric tendrils of luminosity--
Nature's unrivaled artistry.
The crackling bolts make carvings in the sky,
Telling the darkness, good-bye.
Its sounds, a melodious roar,
It is the symphony of thunder, most people abhor.
In brief moments, it paints the sky everywhere,
A brilliant tapestry, so vivid and rare.
It inspires awe, fear, and delight
Electrifying the senses, dazzling the sight.
Lightning, a briliiant blaze
An artistic, intricate maze.
Bright bursts light up the sky,
Flashes that can blind the eye.
Lightning, nature's light show, fireworks in the air
A breathtaking spectacle, beyond compare.
Reader insights
Be the first to share your insights about this piece.
Add your insights