Let's Go on a Roadtrip
Please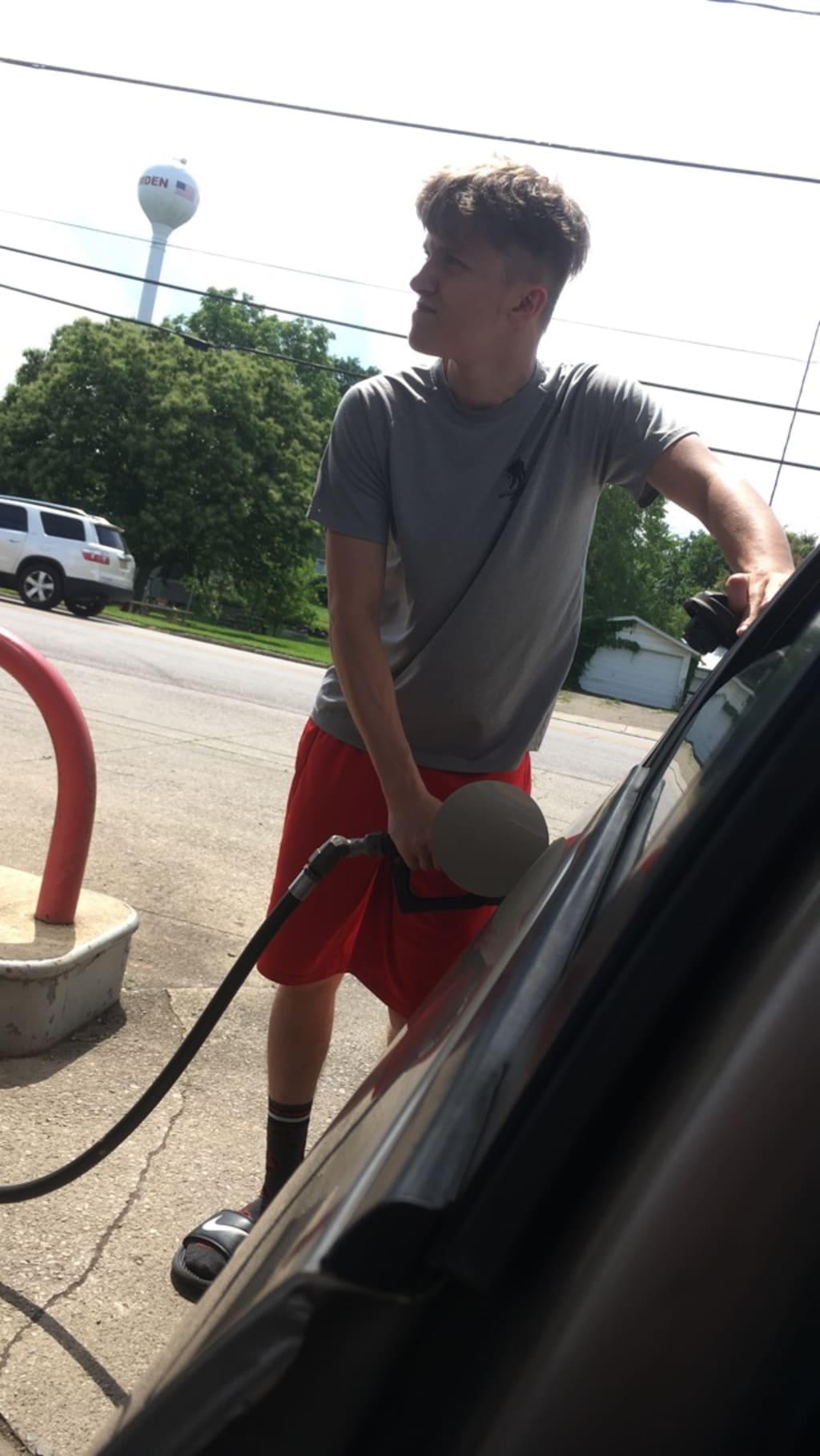 I want to go on a road trip with you. Let's pack our bags, rent a convertible for the aesthetic, and just do it. Let's get out of these Ohio small towns.
Let's go up to New York. Let's be fat kids at all those exciting food trucks that you see on social media until we're throwing our guts up. Let's go to Times Square and shop like we're thirteen-year-old girls with our first credit card that was supposedly only for emergencies. Let's go see a broadway show and then sing the songs and dance on the walk back to the car like we were the stars of the standing ovation deserved show. Let's stay in a penthouse suite in the highest building so I can watch your skin glow in both the star and city lights. I want to hear the traffic on top of your snores.
Let's go down to Tennessee. Let's go to Nashville and find the beautiful intimacy in country music that everyone chooses to ignore. Let's get drunk in a place where we don't have to worry about being drugged or violated because it's a small town and even though the folks don't know you, they'll be sure to offer you tea and make sure you're safe. Let's go to the mountains and camp in the woods and wake up happy that we're alone in nature with no one for miles but more happy that we didn't get ate by a bear.
Let's go down to Florida. Let's park a block away from the beach, get out of the car, and run while we scream in joy, hand in hand, until we feel the waves crash against our legs. Let's go to a beach party. Let's eat lobster and other seafood like it's the only thing we're able. Let's get sand in unsavory places and commit the actions that named an alcoholic beverage and then wake up with the warmth of the sunrise, but more warmth from each other's arms.
Let's go to Louisiana. Let's see the bayou and hear the jazz music. Let's find a restaurant and eat the famous food that I've longed for since I watched a particular movie with a couple frogs. Let's see a gator and a giant frog. Let's find a voodoo shop. Let's stay in a run down motel and wake up feeling so cultured.
Let's go to Texas. Let's try some stupid stuff and ride a bull. And then afterwards, kiss each other's boo boos if we don't end up in the hospital. Let's see why you don't mess with Texas. Let's go to saloons and ranches. Let's find some old fashioned 1800 farms. Let's find a nice country family who offers us a good meal and a place to sleep just because we seem like good people.
Let's go to Arizona. Let's build a sandcastle in the desert. Let's find a real cactus. Let's go to the Grand Canyon. We'll make conspiracy theories up about how it came to be but in all honesty, we won't care. We'll be too caught up in how mesmerizing the other looks in the moonlight glowing off the rocks. We won't feel small because of how big the canyon is, we'll feel small because there's no possible way that anything in this universe could be as big as our love. We tell each other this when we say our goodnights after setting up camp.
Let's go to Nevada. "Vegas Baby!" I'll scream at you running into casinos and bars. Let's blow all our money trying to get rich. Let's wake up in a hotel with a ripped dress and lost pants and a faint memory as to what happened last night, grateful that we didn't run into an Elvis with a wedding chapel.
Let's go to California. Let's find famous people, or better yet, pretend to be one. We'll go shopping again. We'll go to the beach again. But it'll be different this time. It's somewhere totally new.
Let's just go on a road trip. Let's put the top down and crank the radio up. Let's go down the 70 mile long freeways hand in hand for hours. Let's kiss at the stop signs and redlights. Let's go through drive-thrus and to gas stations. Let's take turns driving so the other can nap. Let's go in debt just so we can feel these moments together. Let's feel in love everywhere. Let's see each other's skin in everywhere's light. Let's make everywhere on Earth, our spot.
Let's just go on a road trip.