Let's dance
To new beginnings this Fall season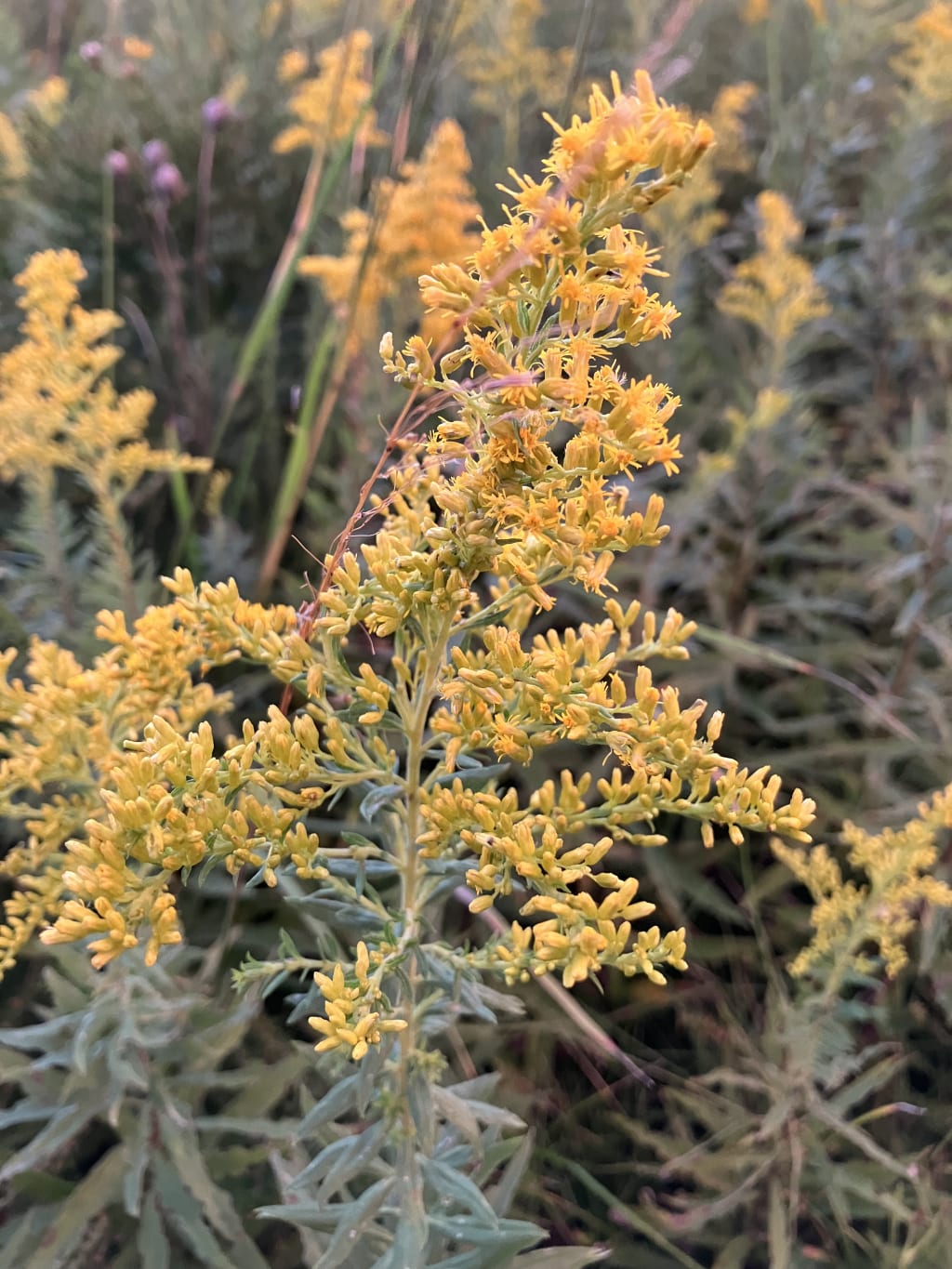 Solidago (Goldenrod) flower
The monarch's dance
in fields
filled with goldenrod
.
Adjacent to dried up sunflowers
where doves descend
to feed on remaining sunflower seeds
.
While wild pheasant are calling,
rooster with hen cackling
in fields of green
Then, as the sun sets
these dancing monarchs mingle
to the mulberry tree
.
Settling upon their branch of choice
Folding wings together
to rest for the night
.
A wonderful evening walk through the Department of Natural Resources (DNR) country wild game preserve in northwest Indiana that lies adjacent to amber waves of soybean grain, ready for harvest.
To watch this natural landscape was a taste of heaven on earth.
As the Goldenrod plant and Monarch butterfly bring forth a spirit of renewal,
🔆 I hope you find yourself positive new beginnings this Fall season 🔆
About the Creator
Many poems and posts I write have a nature theme, with family or faith frame of reference. I hope you enjoy.
Reader insights
Be the first to share your insights about this piece.
Add your insights