A Summertime Hike
along the tall prairie grass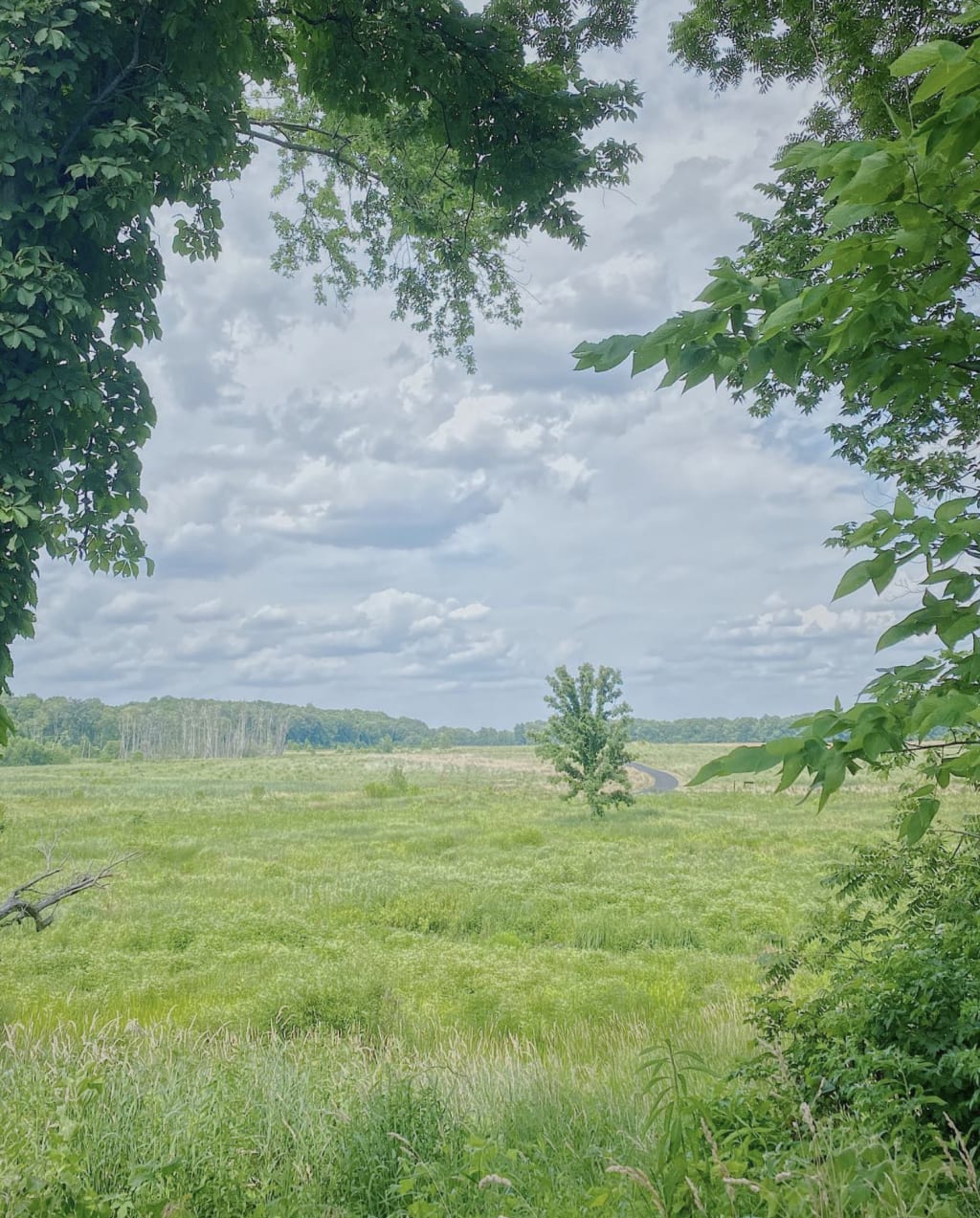 Prophetstown State Park, West Lafayette IN (USA)
started with a taste
of ripe blackberries
lining the prairie path
offering a sweet succulent
energy boost
on this hot, humid day
.
further down
near the fen
we found
wild teasel
enticing a
giant swallowtail butterfly
with its beautiful
yellow on black
symmetrical back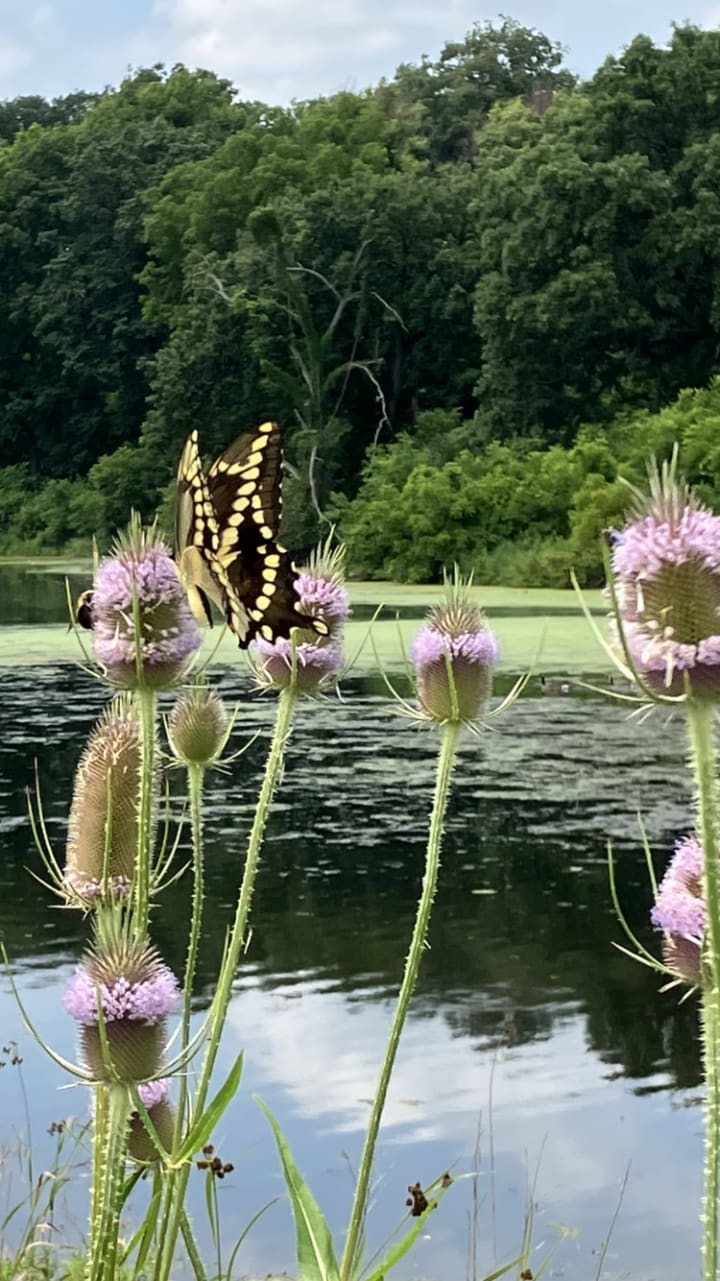 further more
we stopped to adore
a bumblebee on bergamot
enjoying the purple beebalm horsemint
along this trail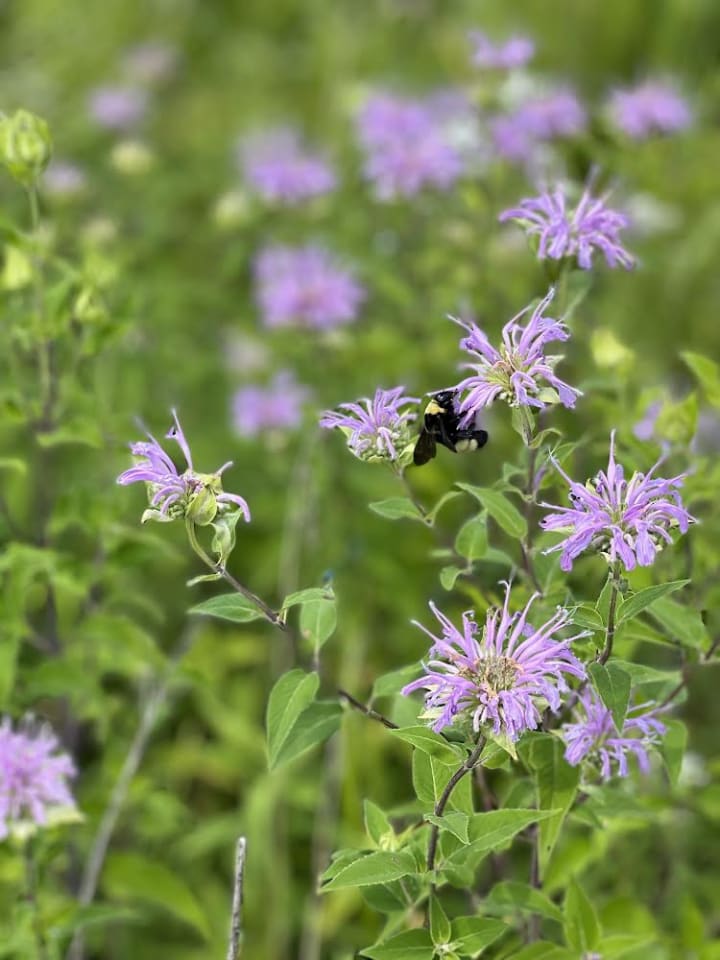 then near the ponds
outflow expanse
herring, king fishers, and ducks were
doing their fishing dance
along side boys and fishermen
while bullfrogs resonated their
ruumm ruumm
bass notes,
surround sounding
our park bench
resting spot
at waters edge
.
Wanted to share this hiking experience
from Trail #2 at Prophetstown State Park.
This is my wife's favorite trail and I hope
you enjoyed it as well.
About the Creator
Many poems and posts I write have a nature theme, with family or faith frame of reference. I hope you enjoy.
Reader insights
Be the first to share your insights about this piece.
Add your insights