Lavender Wall
Breeze of beginnings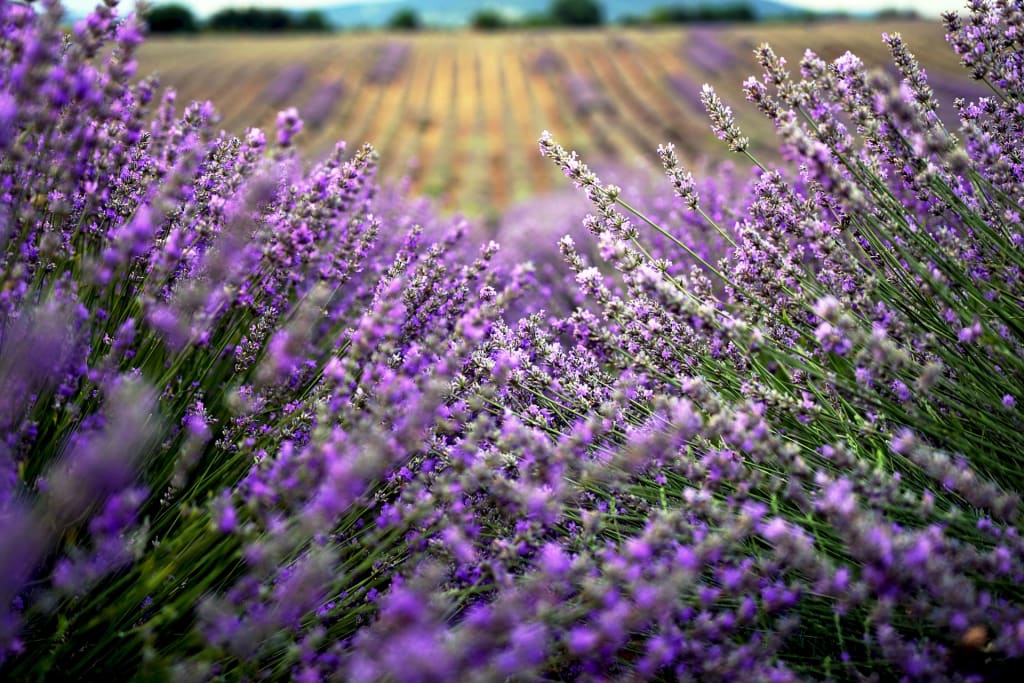 Photo credit: Pixabay
Purple is everywhere,
in hearts, in smiles, in laughter
you hear it in the words,
the half-said song,
the tune
that makes you want to step
out in the sunshine
eager to meet the morning stars
ready for the velvet embrace
that night unfolds to welcome you
into the land
of wishes to become.
***
Starting on a new path
doesn't mean letting go
it's a crossroads, continuing
into a different realm
where you are still the person
who smiled and looked at petals,
not crushing or deceiving
those who entrusted you
with wishes and support.
***
The strings, accords
of new beginnings
come from the starting day
when you first learned to breathe, to look,
and to reach for what makes you
one with nature
and the spirit
of kind love that lives on
in everything you touch.
***
Lavender scent preserves, it guards
the places and people you love
they stay close to your heart
they can't get lost at night when fog,
or unforgiving storms
seem ready to turn all your memories
to dust, stone, a new slab
where nothing waits or beckons
to the sunshine.
***
Trust lavender,
it kills moths
and the phantoms
of the past.
It only lets good thoughts come through
the will to help, to love, to cherish,
and go on spreading wings
for all the butterflies
of wishes
you can touch on your way
to the next peak
of wisdom.
***
Purple unites light
with the gray
it brings a trusted path,
guides steps and hearts to roads
where light and joy await.
Let it become a part of you,
the purple that you hold inside
is a key to the happiness
that starts with you.
Hold hands with kindred spirits
fulfilling confidence,
tearing down walls
that only held you trapped
because you thought they were
unbreakable granite.
***
With lavender as guide
you can touch the horizon
paint hues on skies, tread deepest water
and still, belong with you,
the one you are today,
the child, the grown-up,
the friend of all lost dreams
that find a new home
in your smile.
© 2022 Amy Christie
Photo credit: Pixabay
Originally published on Medium.