Lady at the airport
Stalker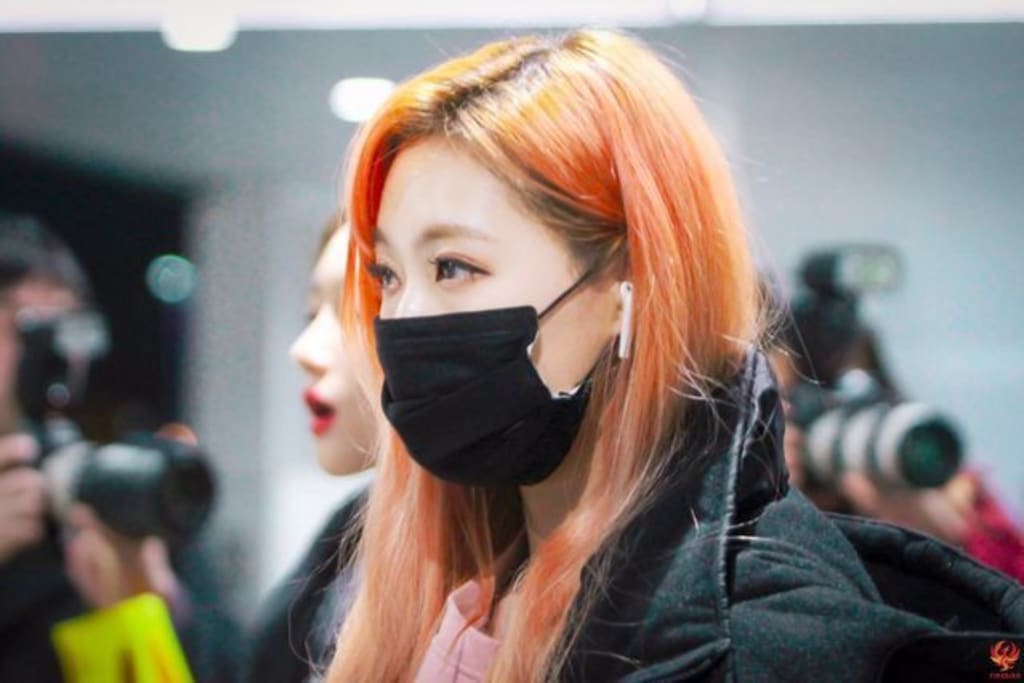 Lulamulala
Angel in blond, small eyes, dark Lashes,
I wonder… What is your name?
In stunning white robes and brown tight pants;
There's a voice calling out that wonderful name.
Stalking you, as you stand along a crowded road,
With your luggage bound within your hand,
How sincerely I wish we were headed the same way
But as the world speaks, you're too far away
for my reach
That thin black mask kissing those pink sweet lips,
Draws my attention to imagine, what on earth you may seem.
I'd hoped by now this malady had called it quits,
Because now, I'll never get a glimpse
of your face.
By the way, why are you alone with no man to your hip?
Such a dazzling creature, God's fine handiwork.
Having an earplug in your other ear,
I wonder, would you hear me
if I came to your aid.
With skin so smooth and unmoved,
However, just three inches shorter than me.
A treat to play with those golden earrings.
We'd be friends, lovers,
only in my dreams.