Know Your Solitary Bees
A guide in haiku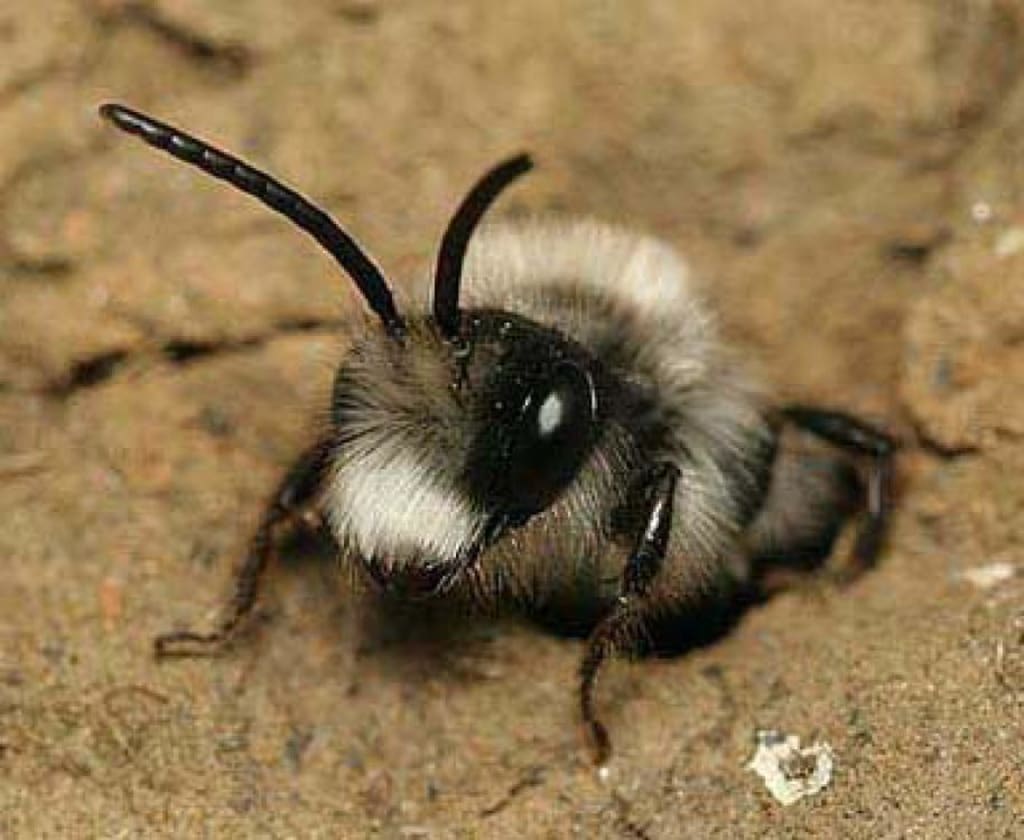 A few months ago, I discovered the shocking truth: most bees are solitary! I've been enthralled by these stereotype-busting essential insects ever since.
When I discovered that the 1st of July is Solitary Bee Poetry Day (just one event in the exciting schedule of Solitary Bee Week), I just had to participate.
Here, in haiku, is your guide to some easily-identified solitary bees. Click on their names to find out more about each species.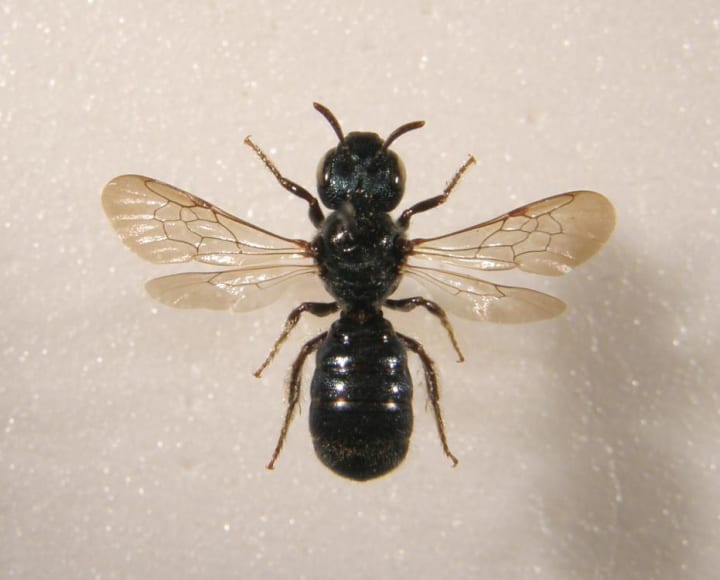 Blue Carpenter Bee (Ceratina Cyanea)
Bet you didn't know
Bees can be blue, and buried
In beds of bramble.
Tawny Mining Bee (Andrena Fulva)
Fluffy red females
With undistinctive boyfriends
Wrecking your garden.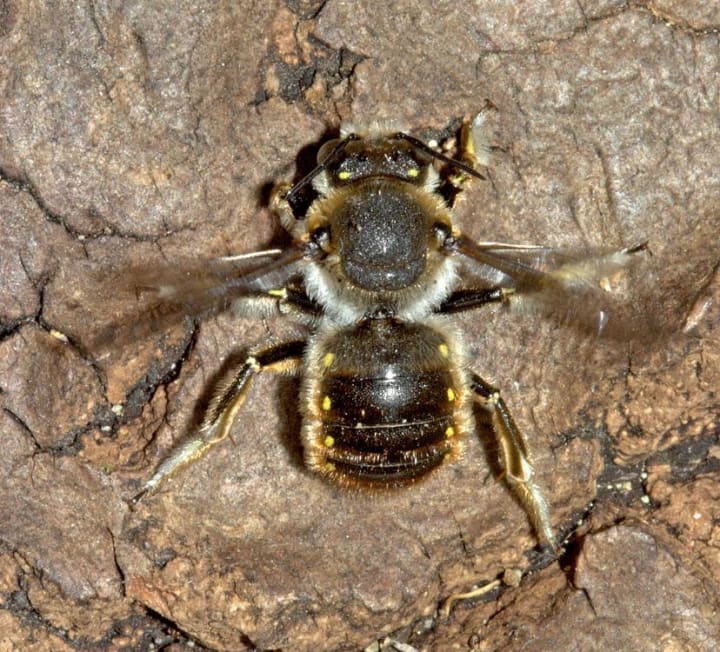 European Wool-Carder Bee (Anthidium Manicatum)
Chunky and grumpy;
Non-monogamy can cause
Jealousy issues.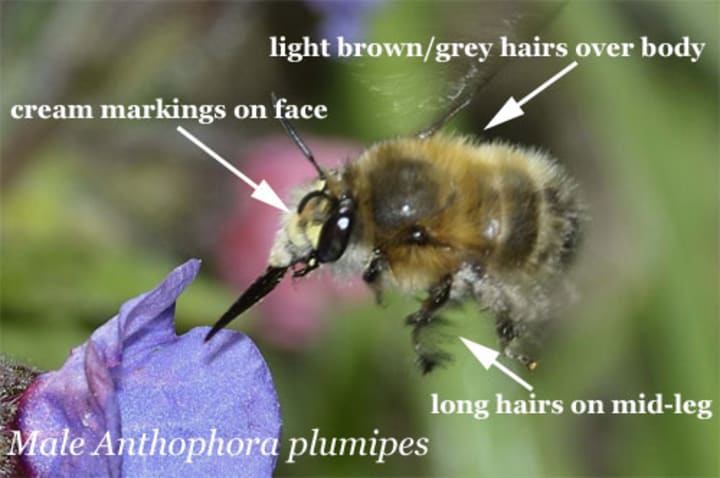 Hairy-footed Flower Bee (Anthrophora Plumipes)
Hobbit on your hearth?
Help him. Have you never had
a slight nap mishap?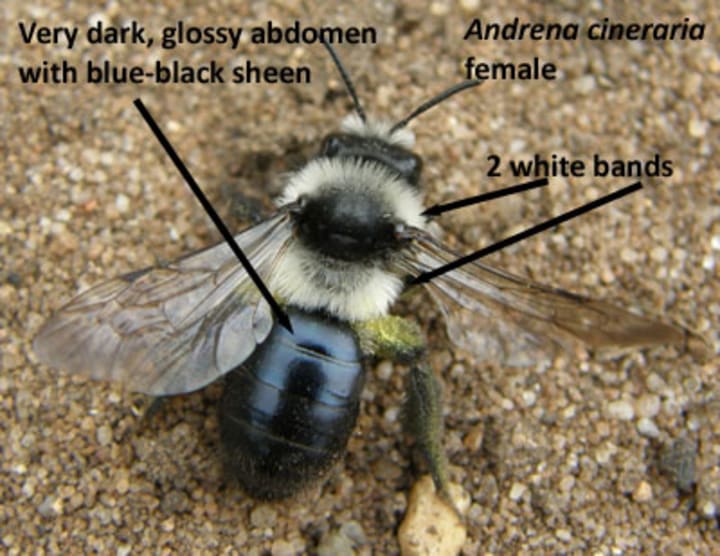 (N.B: This article's featured pic is a male emerging from his nest.)
Ashy Mining Bee (Andrena Cineraria)
White-haired, black bodied,
glossy girls sleep until May,
deep down in the ground.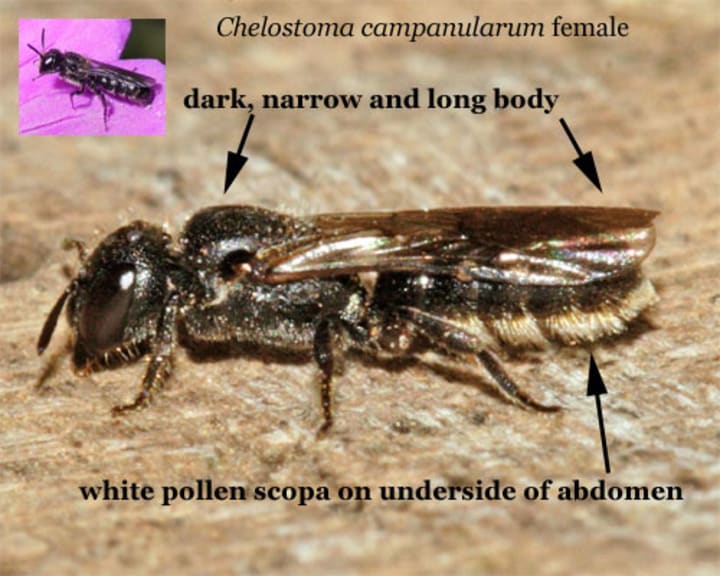 Harebell Carpenter Bee (Chelostoma Campanularum)
Small slinky models
Fussy eaters but they will
burrow with beetles.

More males than females;
you can picture the fuss on
sight of a lady.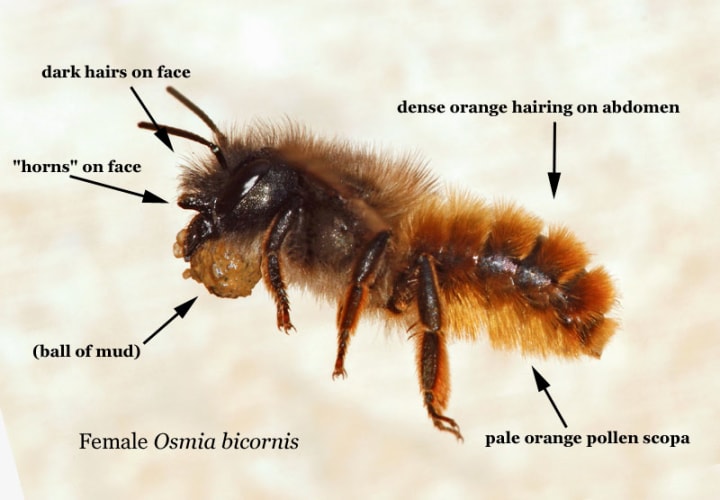 Red Mason Bee (Osmis Bicornis)
This one has horns! It's
demolishing a church. Are
we...sure it's a bee?
If you want to try your hand at your own solitary bee poetry, find out how to participate here.
You can read my solitary bee sonnet, Working All Summer, here.
My original mind-blown discovery of solitary bees is over on my blog, here. If you have any comments on solitary bees, solitary bee poetry, or anything related, you can also leave them there.
nature poetry
About the author
I teach English, watch Bollywood, learn Hindi, herd cats, and don't buy new clothes. Follow me on the Spinstress for sarcasm and snacks; MovieJaadoo for Hindi film. :)
http://thespinstressblog.wordpress.com/
https://moviejaadoo.wordpress.com
Reader insights
Be the first to share your insights about this piece.
Add your insights