Keychains
Echoing thoughts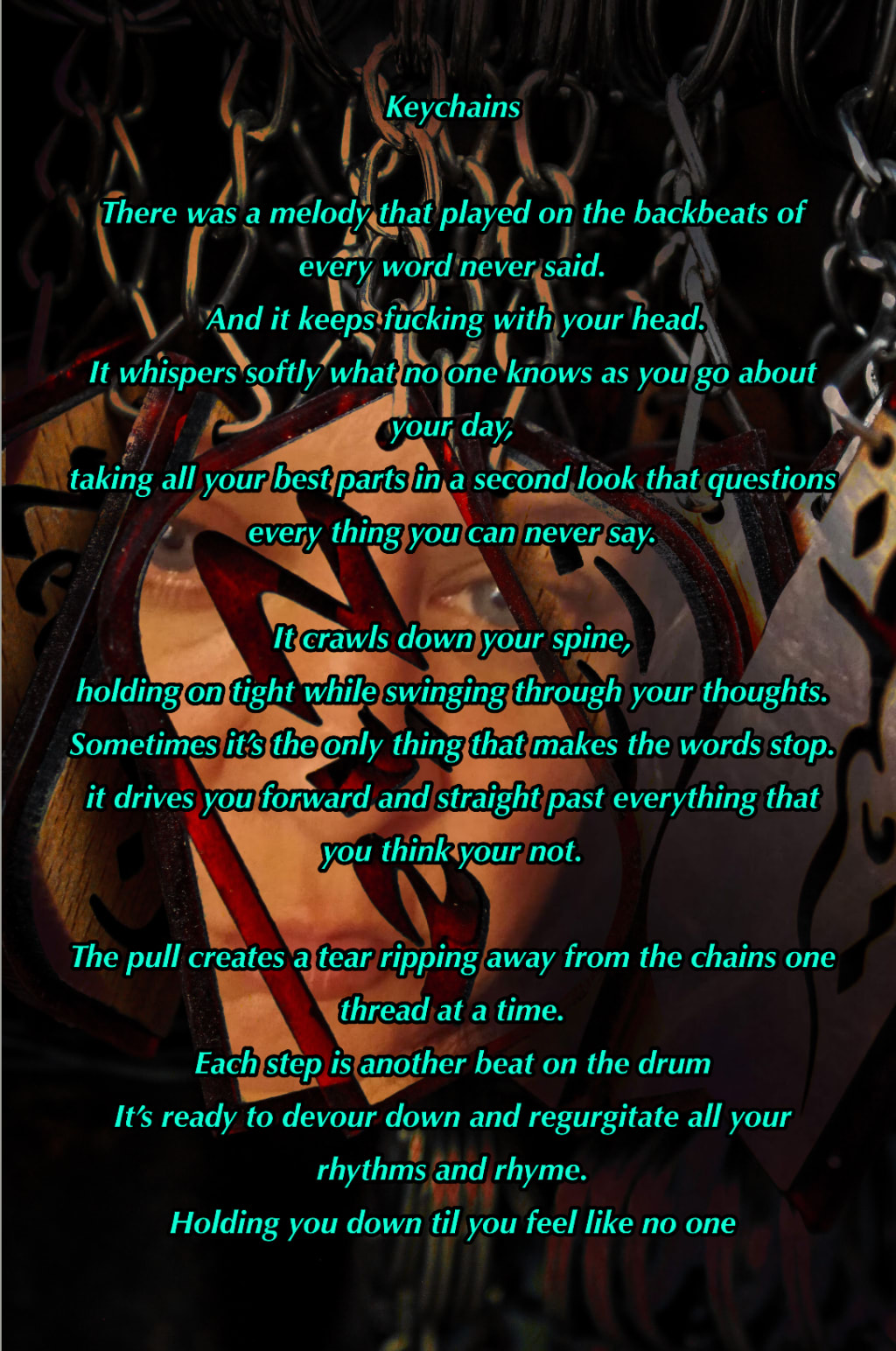 Keychains
There was a melody that played on the backbeats of every word never said.
And it keeps fucking with your head.
It whispers softly what no one knows as you go about your day,
taking all your best parts in a second look that questions every thing you can never say.
It crawls down your spine,
holding on tight while swinging through your thoughts.
Sometimes it's the only thing that makes the words stop.
it drives you forward and straight past everything that you think your not.
The pull creates a tear ripping away from the chains one thread at a time.
Each step is another beat on the drum
It's ready to devour down and regurgitate all your rhythms and rhyme.
Holding you down til you feel like no one.