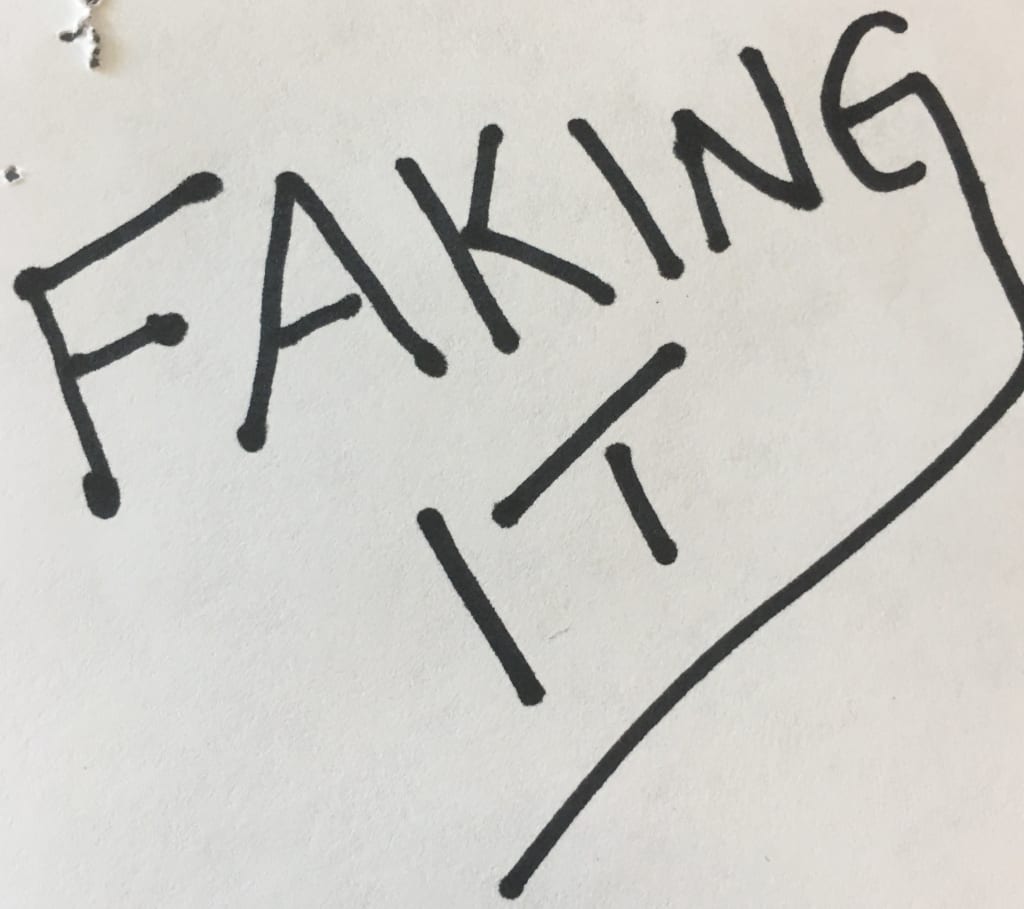 I'm just faking it now.
Just trying to get through somehow.
For what you did to my heart.
All the ways you tore it apart.
I still miss you day after day.
I still dream that you never went away.
They say someone always loves more.
I guess it was me at least it feels that way for sure.
Though broken-hearted, I'm glad for the friendship with you.
And time will heal and life will be new.
But for the moment I'm just faking it now.
Trying to get through and move on somehow.
You gave me hope and showed me love.
I learned I didn't have to be afraid of what I dreamed of.
You gave me strength, you gave me peace.
And the joyful memories never cease.
Even though there is no you and me.
In the cards it just didn't seem to be.
So I'm just faking it now.
Someday though I'll get through somehow.