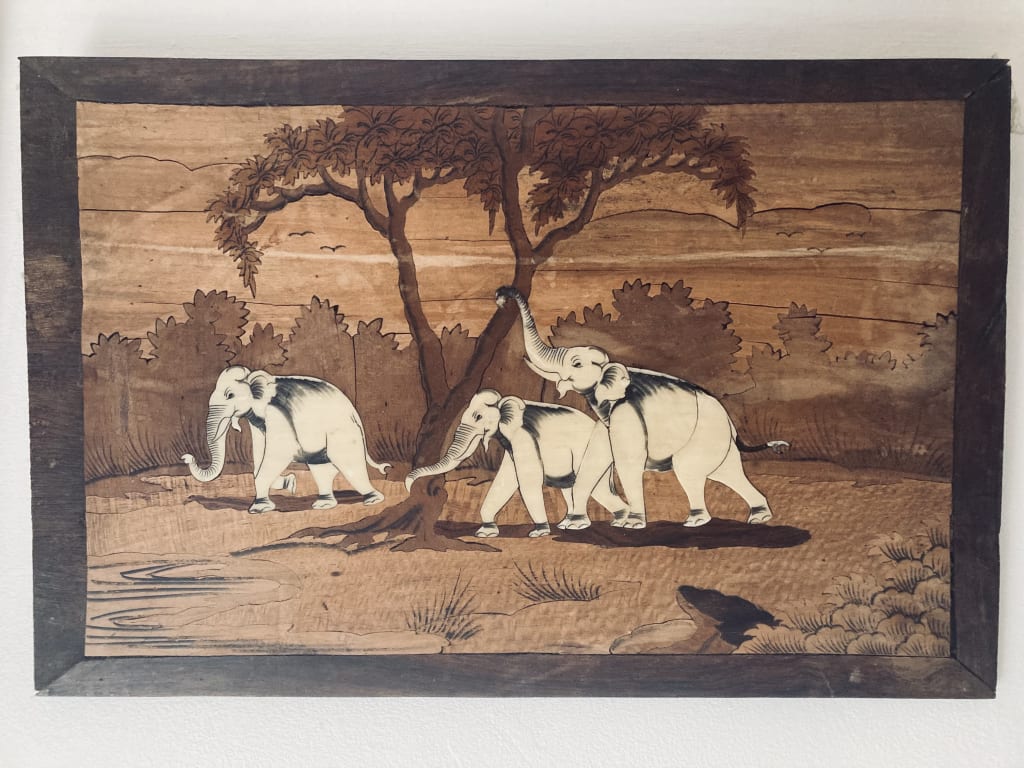 Ivory Elephants
Don't say elephants....
"Elephants..."
You. Bet.
To be destroyed, and to be re-built.
Ludacris as it may be.
Maybe,
The picture serves its purpose.
Maybe,
Or maybe not.
It holds beauty, there is no denying that for sure.
Maybe, it has served its purpose.
Or, yet to.
Sitting wedged in between,
Destiny, to my right,
The elephant in the room, to my left.
Lost in my time zone.
I never really saw this becoming a line in my life.
Neither did the elephants.
I mean, destiny to my right?
Elephants to my left?
"Nope."
I heard that destiny is, or can be, the choices that we make and not the chances that we take.
But how, without the chance, do we get to a point to choose our choice?
I'm pretty sure that the elephants wouldn't have chosen such fate,
If given the chance.
It can't be told,
Nor be helped.
Because you said...
"Elephants..."
Reader insights
Be the first to share your insights about this piece.
Add your insights