In the Doorway
(2019)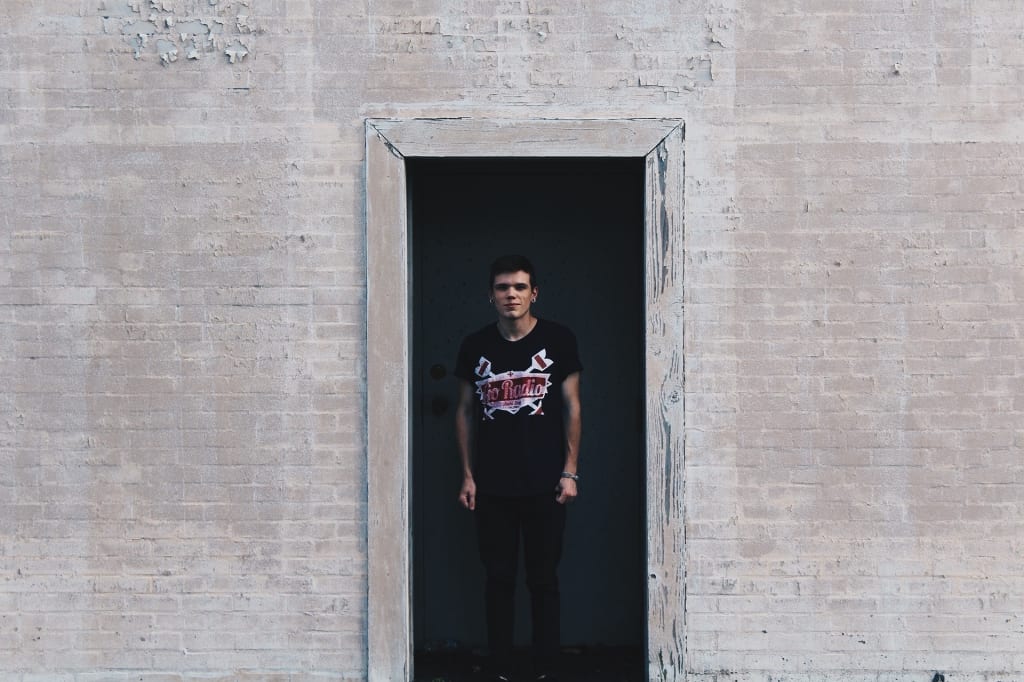 I see you standing there
in the doorway, my small demonic self
[as a reflection of me],
What I was thirty years ago.
But, not so, I want to absorb you like Bradley the Buyer
in Naked Lunch, or whoever sneaks up on the spectral grey vapor-like transmission of junk sick to
Steal the soul—"and why can't some horrid character get physical a natural way?"
But this is blather. You're not real; not what I want or desire,
Just an abstraction.
I bend over in my BDUs so you can examine my asshole.