Idle Thoughts
Every day we face a little distraction, sitting at work waiting for the next call, the next project. We fall into the trap our brains set.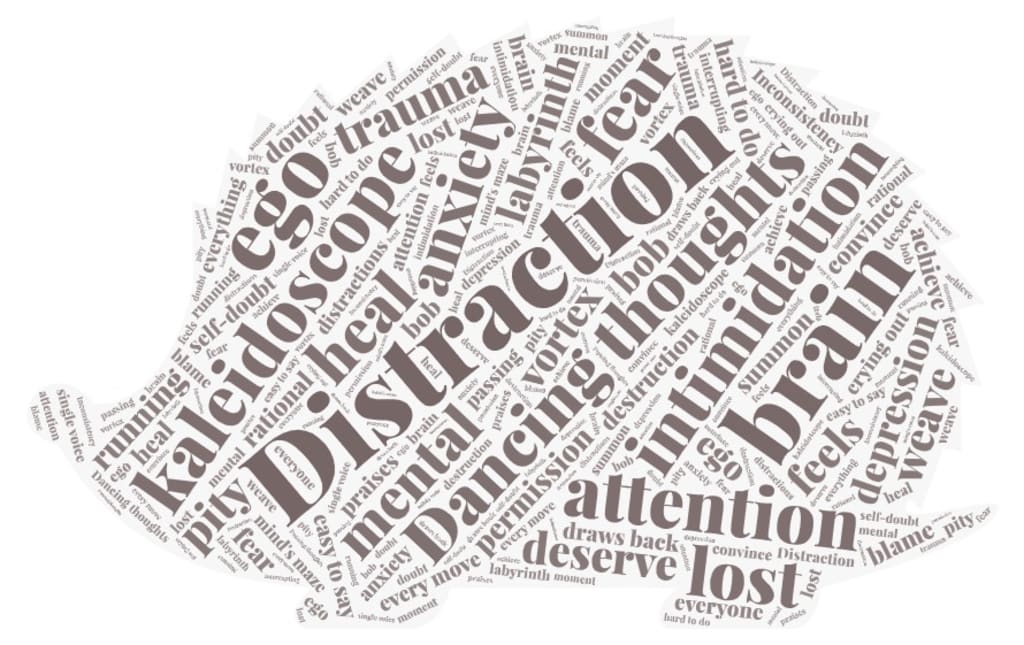 Dancing thoughts weaving, luring attention away.
Intricate details intimidating the brain, tangling work and play.
Strangling the breath of life out of productivity and workflow.
Twisting reality and fiction in a kaleidoscope of anxiety, depression and ego.
Running through a mental labyrinth, fear and trauma nipping our heels.
Allowing ourselves to heal is easier to say and harder to do as we get lost in feels.
Creating a vortex, where self-doubt, pity and destruction bob and weave.
Trying to convince our rational side that we deserve everything we can achieve.
Inconsistency felling our every move, interrupting our doubt with praises.
Only when a sudden summons draws us back, do we momentarily leave the mind's mazes.
Never a moment passes where a single voice or focus cries out. Everyone blames outside distractions.
About the Creator
Merely an aspiring author drifting by on the tides. Spinning phrases to build worlds to paint portraits to fill space; allowing symphonies of lyrical colloquy to fill the time as it flows.
Reader insights
Be the first to share your insights about this piece.
Add your insights