I Am...
"Knowing yourself is the beginning of all wisdom." ―Aristotle.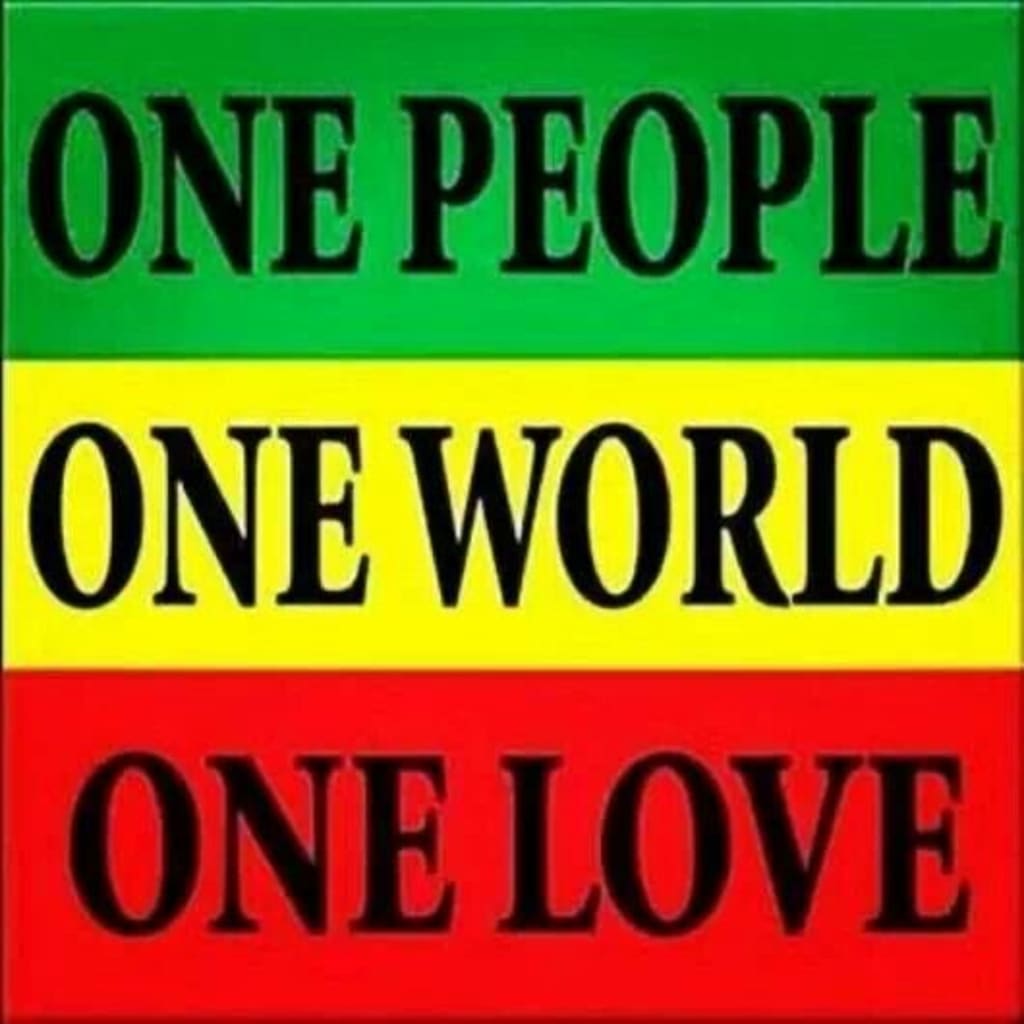 after all, Love is U-N-I-VERS-AL right?
I AM:
Creativity at its finest. Skillfully mastering life by embracing my sheer existence. My mind embodies the paint, my actions resemble a brush, the world bears my canvas and life becomes my wildest manifestations.
Ostracized for my pigmentation. Dismissed by a society that honours and protects its Flora and Fauna, whose pigment is as naturally occurring as the one I faultlessly inherited.
Laughter in its prime. Echoed and amplified by time; endowed with resilience and strength. A weapon in plain sight; my defense by day and yet a sedative at night, in it I find comfort.
Optimistic in love and prosperity. Remaining hopeful in spirit with a sunny side of chance. Encouraged by the dismantling of unilateral agendas that discourage the unity of all; after all, love is U-N-I-VERS-AL right?
Unwavering in my darkest hour. In times of chaos, tragedy, and injustices I may quiver but I will never, EVER, cower. Grateful for strife because in it I find strength; adversity, a well-acquainted friend. Perseverance, the collateral beauty of it all, as long as I continue to move forward I always win even when, not if, I fall. I stand tall.
Remarkable at my worst but unforgettable at my best. Pregnant rhetoric in human flesh. My birth withstood their prejudice. I speak up; you listen. It is evident. My voice, alone, walks by and commands attention. It isn't until the accompanying skin that holds the vibrations in is seen, then the apparent conflict kicks in.
Exposed and exploited by a nation with an achromatic view. Irrefutably judged by a race that prides itself in holding all the cards, seemingly threatened by anyone with a valorous hue. I won't hide, this isn't new.
Dichotomized, though rarely vocalized. I finally realize I Am truly classified, as inferior, to them. To a group of beings that proclaimed themselves as my superior; I inquire.
If we are all derived from one kind, mankind, that means that I am simply a reflection of you and you of I. So why spend the time to hate the parts of me that are also within you when you could simply love me and in turn I would also love you? That kind of love is all we would need to remove this great divide! Let us all come together like the colours of the rainbow and in unison we crossover from one side to another likely, as one, reaching our real life pot of gold! Life could be better.
I Am, what my ancestors' oppressors and many still today consider, Coloured. It serves as both a badge of honour and a reminder that nothing can ever hold you back except for yourself. It is never the plight that is placed upon you but the strength that resides within you that pushes you forward. If you never give up, you can never, ever, lose!
I AM COLOURED; but not how you think.
I too, like my favorite rainbow, contain ALL colors within me. And just like that rainbow, as long as the sun shines, the rain cannot contain me. I Am free! I Am free to be! I Am freely ME!!!
Now that you've read the words of my heart please take a brief moment to listen to the sound of its beating rhythm... Thank you & as always... One Love! Stay Free...
social commentary
About the author
"Don't settle for a life that satisfies you, create a life you love!"
"I choose happy, always."
-Kee
Reader insights
Be the first to share your insights about this piece.
Add your insights