I Am A Bullet.
The travels and travails of one bullet.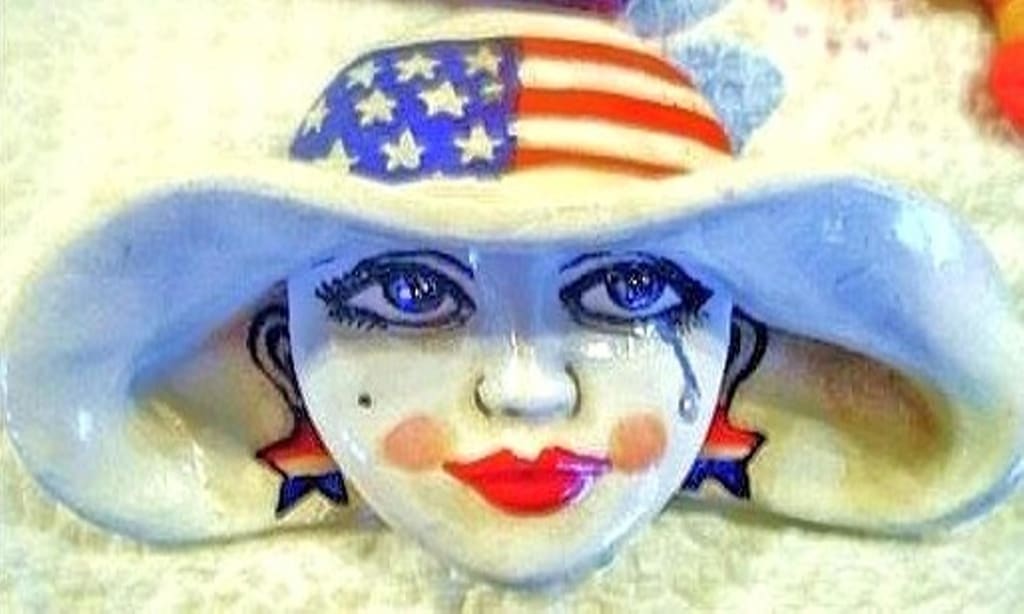 Lady Liberty Weeps
I Am The Bullet!
One bullet's story, one life sacrificed in the telling, millions more chapters to come, billions of case histories all gathering dust in the vast gaping maw of time. You be the judge on this one how does this bullet make you feel???
This is Matt Blowers reporting the statistics from 2015 on gun violence in the U.S. There have been 296 mass shootings this year, almost once a day with no end in sight and no solution for this madness.
I Am The Bullet!
I am the bullet
lying deep in a box,
under hundreds of cartons
of yet unopened shells.
In the back of a storeroom
lying snug in the darkness,
in my bright copper jacket
over steel with brass casing
one of life's living hells.
Sporting guts of gunpowder,
born and weighed by my caliber
with a mighty large impact,
small hole front,
H u g e wound exit,
flesh exploded, and torn.
I am that bullet
I am the bullet
that someday not upon us
fate has slated
to lay waste
"Your dear precious daughter,
But for now I am shelved
I wait here in a carton
filmed with dust
that had settled
long before she was born.
I am the felon,
my merits are brief,
I have always been greedy
just a mugger and thief....
whose career has been criminal
wrought with violence and grief,
just to buy me some crack
and to find some relief.
gonna find me a mark
one with money who's young,
and if she gives me trouble
man, she's gonna get done
that way there'll be no witnesses
cause prisons no fun.
I am that bullet
now spent, bent and battered
removed from the heart of
a life that once mattered,
I snatched Mommies love from
two kids who are shattered,
left a husband whose tears
on her gravestone are spattered.
I am a bullet
the bane of all men
that's been tagged, bagged
and placed in the evidence bin.
Enveloped in darkness,
I am stored once again,
next to hundreds of bags,
holding bullets, mis-spent.
Ziplocked into silence
from their tragic events,
years of dust cover them,
but each day more are sent.
There are millions
still out there!!
this is my testament,
"I am the bullet!"
I Am The Bullet!
(c)-2015-Matthew F.Blowers III Productions
ArtWhimsically Yours Studio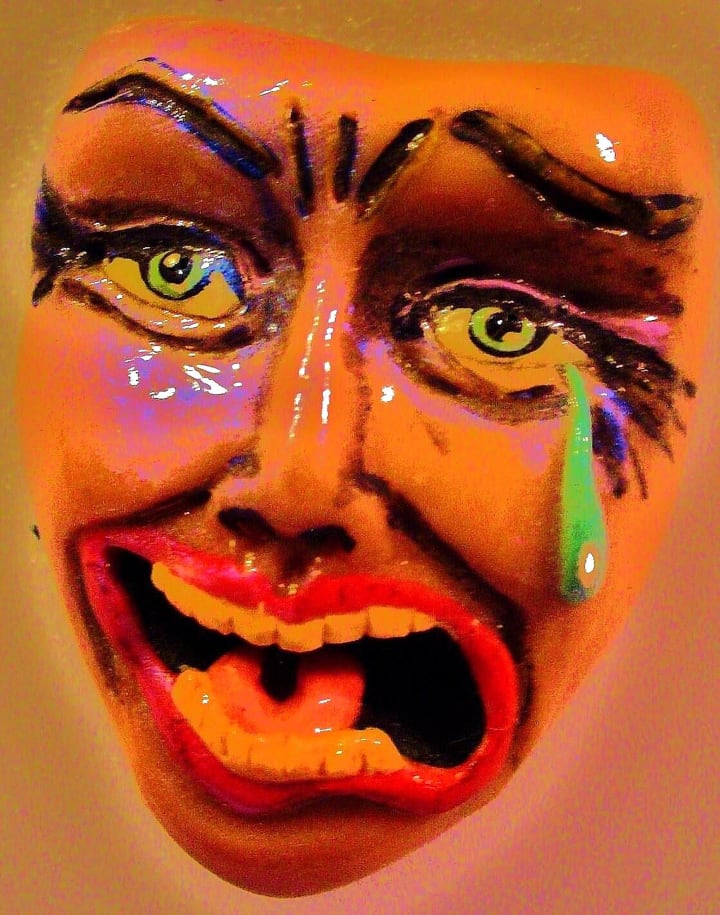 A Bullet's effects in times of war.
A glimpse into oblivion.
Eulogy To A Lost Cause.
©-Matthew F. Blowers III -2016
Art~Whimsically Yours Studio
I watched a young man die,
and saw his pain filled eyes
widen with such sad "Whys?"
reflecting upward through
those final moments spent
from flesh and bullets bent.
All of his would of beens
leaked from the corners of
his tear stained, anguished slits.
where Blood and saline mixed
fatal elixirs dripped
life passed in rivulets
over his stubbled cheeks
I stood and pondered it.
If every soul could see
the cost of victory
up close and personally,
then war might never be,
the stench of death, it's pain,
the rot of what remains
infused in every brain
might bid all men refrain
from acts so inhumane.
His hands they fluttered like
the wings of moths that strike
the edge of burning lights,
then kiss the blackness of
death's ever cruel surprise.
His legs moved over fields
that he would never grace
restless to rise and race
far from the great beyond,
all hope drained from his face,
then he was gone.
I closed his eyes and left...
him lie there near that trail
within dense jungle growth,
His shattered flesh so pale
now just an empty shell.
Perhaps he lies there still
his jaw agape in awe
at what will never be
his dreams eternally.
Small chunks of lead remain
amidst bones buried deep
within what jungles keep.
The temple of his flesh
so loved by distant kin
felled by a useless cause
into oblivion
Even under the motivation of patriotism, death is hard to embrace.